Perfect Ending According to Tarantino? This 20-Year-Old Disney Comedy Finale
Tarantino's comment will make you want to watch this iconic comedy over again.
Freaky Friday was released in 2003, became a cult hit among teenagers and cemented Lindsay Lohan's position as one of Disney's top stars.
Few people know that the movie is a remake of the 1976 comedy starring Jodie Foster. And it seems that this is the case when the remake surpassed the original version.
It turns out that the movie was appreciated not only by teenagers, but also by Quentin Tarantino himself, who especially liked the finale of the movie. Mark Waters, the director of Freaky Friday, talked about how Tarantino shared his feelings with him:
"One time, I got cornered at a party by Quentin Tarantino, who outlined in great detail shot by shot that sequence of the House of Blues to me. He was like outlining why it was a genius scene and a perfect ending for the movie."
Freaky Friday, starring Lindsay Lohan and Jamie Lee Curtis, is about a mother and daughter who wake up one day in each other's bodies.
In one of the most memorable scenes, Lohan's character performs the song Take Me Away with her fictional band Pink Slip during a musical battle. In this scene, the mother realizes the importance of music in her daughter's life while she is still in her body.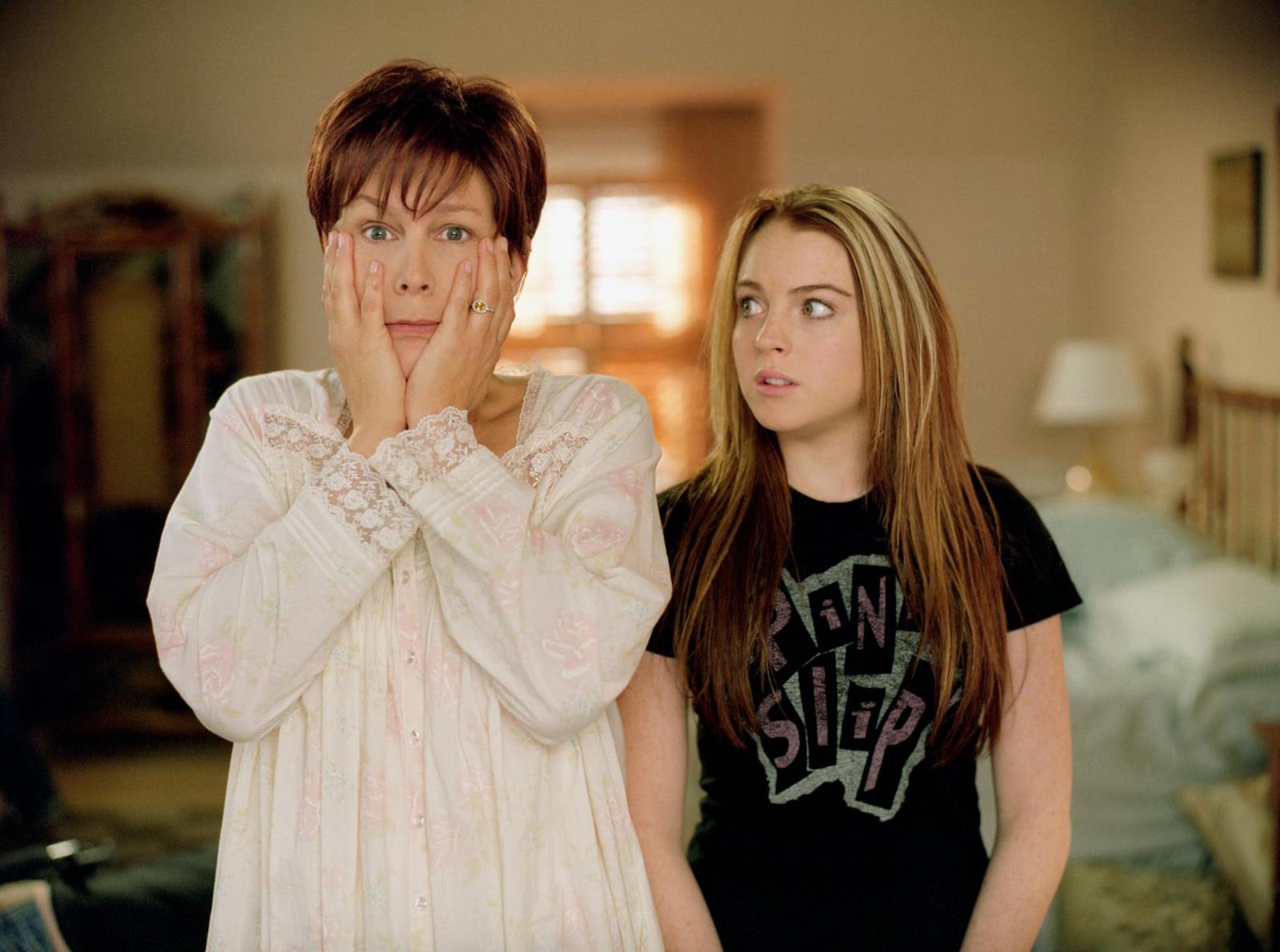 Not surprisingly, the final scene (which has no dialogue and conveys its essence through music only) was the one that hooked Tarantino.
Quentin is known not only for his movies, but also for his amazing ability to choose the right combination of image and music. Many directors, while making a movie, create a scene, visualize it in their head, and only then choose the music for this or that moment.
With Tarantino, it's the opposite – first the music, then the visualization.
In May of this year, it became known that Lohan and Curtis were discussing participation in the sequel to Freaky Friday.
The sequel to the cult movie of the 2000s is being developed by Disney, and Elyse Hollander is working on the script, whose works were included in the so-called black list of the best scripts that were not realized.
Source: The Hollywood Reporter