Robert Downey Jr. Was a Total Diva on Iron Man 3 Set, but It Was for the Best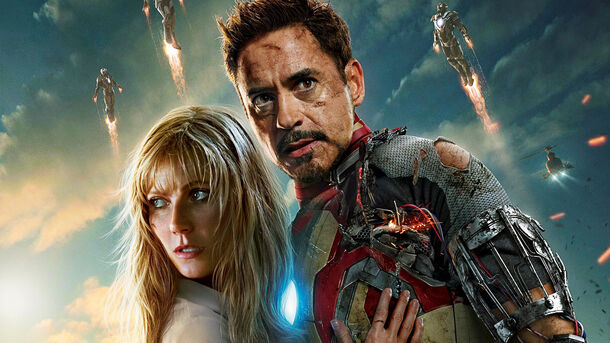 Was there anything he wasn't allowed to do?
There's not much the actors can do if they disagree with the director's vision for the movie. They can try to negotiate and have a polite discussion, but at the end of the day, the movie is going to be made under the direction of whoever is initially appointed, and the actors can either go along with it or they can walk away from the project and face all kinds of repercussions.
However, if you're established enough in the environment you're working with, and your name is known enough that studios are afraid to lose you, then you can try to change the narrative to one that you feel is more appropriate. Still, the general rule would be to do it with a polite and friendly attitude, but you could have gotten away with being more pushy.
Being a diva feeling entitled enough to call the cut before the director and demand some rewrites is an attitude that wouldn't normally be tolerated for long. In the entire Marvel Cinematic Universe, there was only one person who could pull it off, and that was Robert Downey Jr.
The director of Iron Man 3, Shane Black, shared the most out-of-line things the actor did while talking to CinemaBlend:
"And, on Iron Man, Downey would be like, 'Time!' and I'd be like, 'We're shooting!' and he'd be, 'No, shut the cameras' and we'd go back to the trailer and we'd all write because he wanted new lines. I mean, maybe it's a little bit of that. Maybe I took a lesson from him," Black recalled.
Although Robert Downey Jr. has never been shy to express his opinions about the writing of his character and share his ideas that could have been incorporated into the script, there is no animosity between him and the director. In fact, it was Downey's eagerness to perfect the film down to the last detail that he carried over to his next project, The Predator.
There's no denying that as the first celebrity to launch the MCU with his character, Tony Stark, Downey had a little more privilege than anyone else in the cast. But his criticism was constructive, and his innate understanding of the character helped everyone behind his solo franchise make it as great as it is.
If you're feeling a little nostalgic and want to revisit the Iron Man movies, you can stream them in order on Disney Plus.
Source: CinemaBlend