Sam Claflin's Candid Take on Tough Physical Prep For Hunger Games' Finnick
The Hunger Games' biggest heartthrob needed quite an effort to be brought to screens.
Summary:
Finnick Odair star Sam Claflin thought he was going to blow his Hunger Games audition
After he did get the role, he had to follow a strict diet and spray tan himself in order to achieve the perfect look
Hollywood stars are no strangers to tough preparation for their demanding roles, especially when it comes to blockbusters and action movies where an occasional shirtless scene may be required.
The Hunger Games franchise was no exception; at least not for Sam Claflin, who was chosen to portray one of the series' biggest heartthrobs, Finnick Odair. An everyone's favorite District 4 tribute, Finnick was sweet, charming, and of course needed to boast great physique.
Claflin Thought He Was Going to Fail Finnick Audition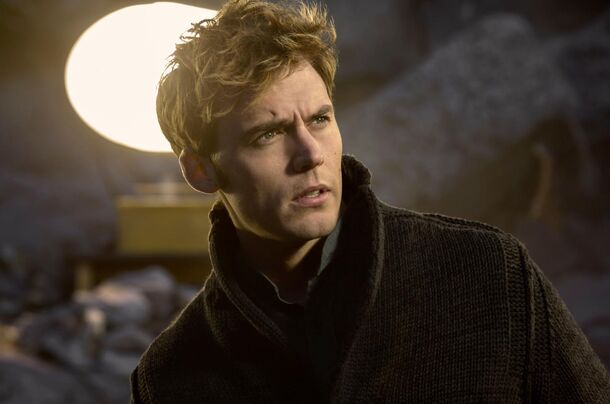 When Claflin recalled the casting process in a 2013 interview with EW, he admitted he was preparing to flop. For him, Finnick was "this tanned, green-eyed, sex god," while the actor considered himself "brunette, [having] loads of stubble" and "by no means in shape" at the time.
"This guy walked in just after my audition who looked like Brad Pitt in Thelma and Louise. Yeah, I'm not going to get this," Claflin recalled.
Fortunately, casting directors begged to differ. However, in order to deliver his best performance, the actor did have to go through a tough physical preparation.
Sam Claflin's Physical Routine Ahead of The Hunger Games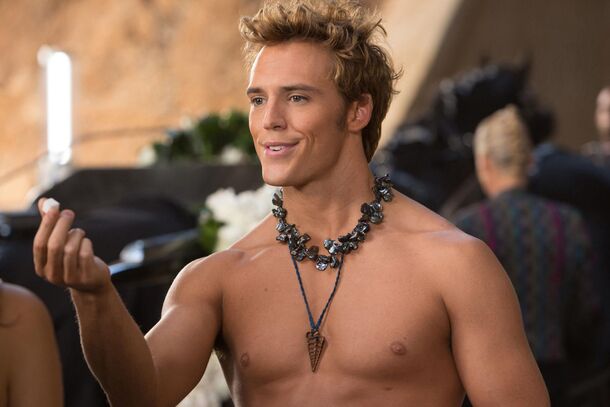 As the actor himself recalls, his diet was nothing like what he would enjoy in his everyday life. According to Claflin, he had to spend months eating nothing but chicken and asparagus.
"It's depressing," he recalled. "I just want a burger and beer."
Besides, Claflin also needed to change his skin tone, using spray tanning to achieve the "sex god" level of tan.
"I'm very English. I'm white. I mean I'm so pale. With spray tans they start peeling and start getting really dirty looking. It's kind of lucky for the arena because I'm dirty a lot of the time but it's not great with my shirt off at the moment," Claflin told EW.
It's safe to say Claflin's sufferings paid off — at least during THAT scene in The Hunger Games: Catching Fire when Finnick was teasing Katniss with a sugar cube wearing nothing but a piece of fishing net.
The actor admitted the moviemakers did have to tone the scene down from what was initially described in the books, but he still felt very exposed and vulnerable during filming.
Source: EW