'Love and Thunder' director is developing his secret project, set in a galaxy far, far away, and his original version of the space opera will definitely not feature this George Lucas' character.
Although 'Star Wars' has migrated to the small screen in the past few years, Lucasfilm continues to develop several blockbuster projects, including Patty Jenkins' 'Rogue Squad' and the as-yet-untitled Taika Waititi film. The New Zealand director has already announced that he will create an entirely new story within the beloved franchise, with new characters, an original time period and unusual means of storytelling. However, some fans still believe that Disney will include some of its most popular characters in the film to boost merchandise sales, but the director's recent comments have proven that at least one notorious character will miss his film's storyline.
Appearing on 'The Late Show with Stephen Colbert', Waititi talked a bit about his secret film, detailing how he is trying not to ruin the 'Star Wars' universe for its many fans.
"No, I'm not [going to ruin Star Wars]. No, I'm not. What if I was like, yeah, I'm going to give you the Jar Jar Binks story," Waititi joked.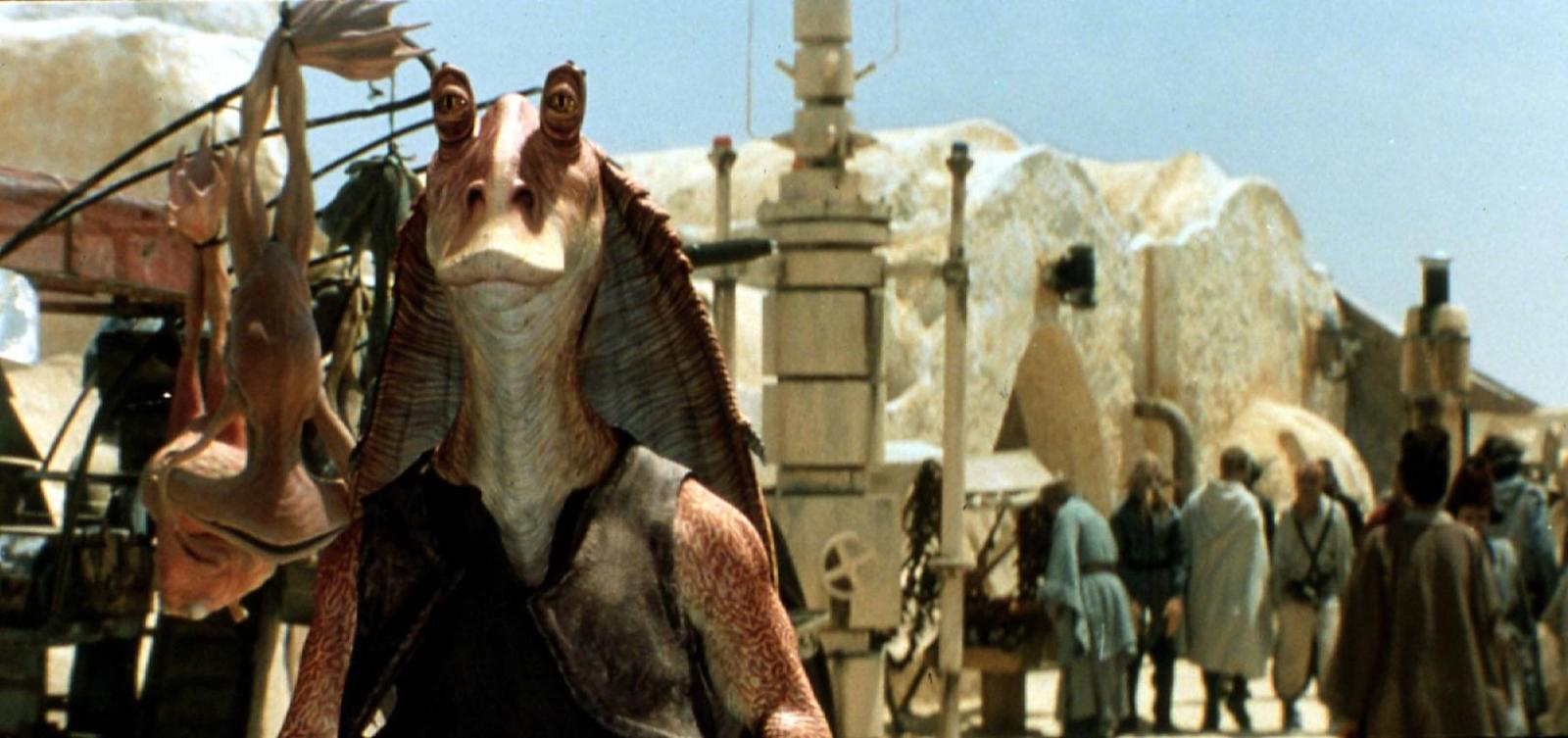 Yes, it seems that the hated alien will not get fair treatment even in the hands of Waititi, so skilled in creating funny and instantly satisfying stories. Nevertheless, fans of the goofy character have not given up hope, urging Waititi to try to do something about the critically-maligned character after all.
"This would be so great if it actually happened. Seeing a complex depiction of Jar Jar's senatorial career would be so interesting." – @JaneDFraser666.
Some take this idea to the max, creating ironic theories about the possible narrative of a Jar Jar Binks movie.
"I imagine this is set 20 years after episode 9. It's the story Jar Jar tells to his great grandchildren and 95% of the film is flashbacks. The great grandchildren don't believe the story until someone rushes in with a lightsaber and murders Jar Jar. Film ends." – @Gatheringman141.