Tarantino Has a Strict Set of Rules for His Actors, but Brad Pitt Got a Special Pass
While typically, Quentin Tarantino doesn't allow his cast members to do certain things on the set, Brad Pitt was consistently getting away with breaking the director's "golden rule."
Quentin Tarantino is undeniably one of the greatest directors that's ever lived, and his legacy proves as much. The majority of Tarantino's movies became instant classics the moment they came out, and every self-respecting actor would love to star in one of the director's films one day… That, however, isn't really that simple.
Tarantino loves to work with some actors, and he invites them over and over to join his new projects. It may seem that being an A-lister should be enough to book a role in this famous director's movie, but that's not how it works. Even the greatest actors must agree to a certain list of conditions if they want to star in Tarantino's movies.
There are things that Quentin Tarantino expects from everyone working with him, from actors to crew members, and if you can't agree to follow the director's rules, your name doesn't really matter: Tarantino won't settle on you under any circumstances. Whatever the full list of rules is, it must be crucial for the director.
No one truly knows the entire rule set apart from the people who have worked with Tarantino, but some of the prohibitions are obvious: for instance, the director doesn't allow his people to use cell phones and sleep on the set. There are punishments, too: for instance, if someone falls asleep, their napping will be filmed for the wall of shame.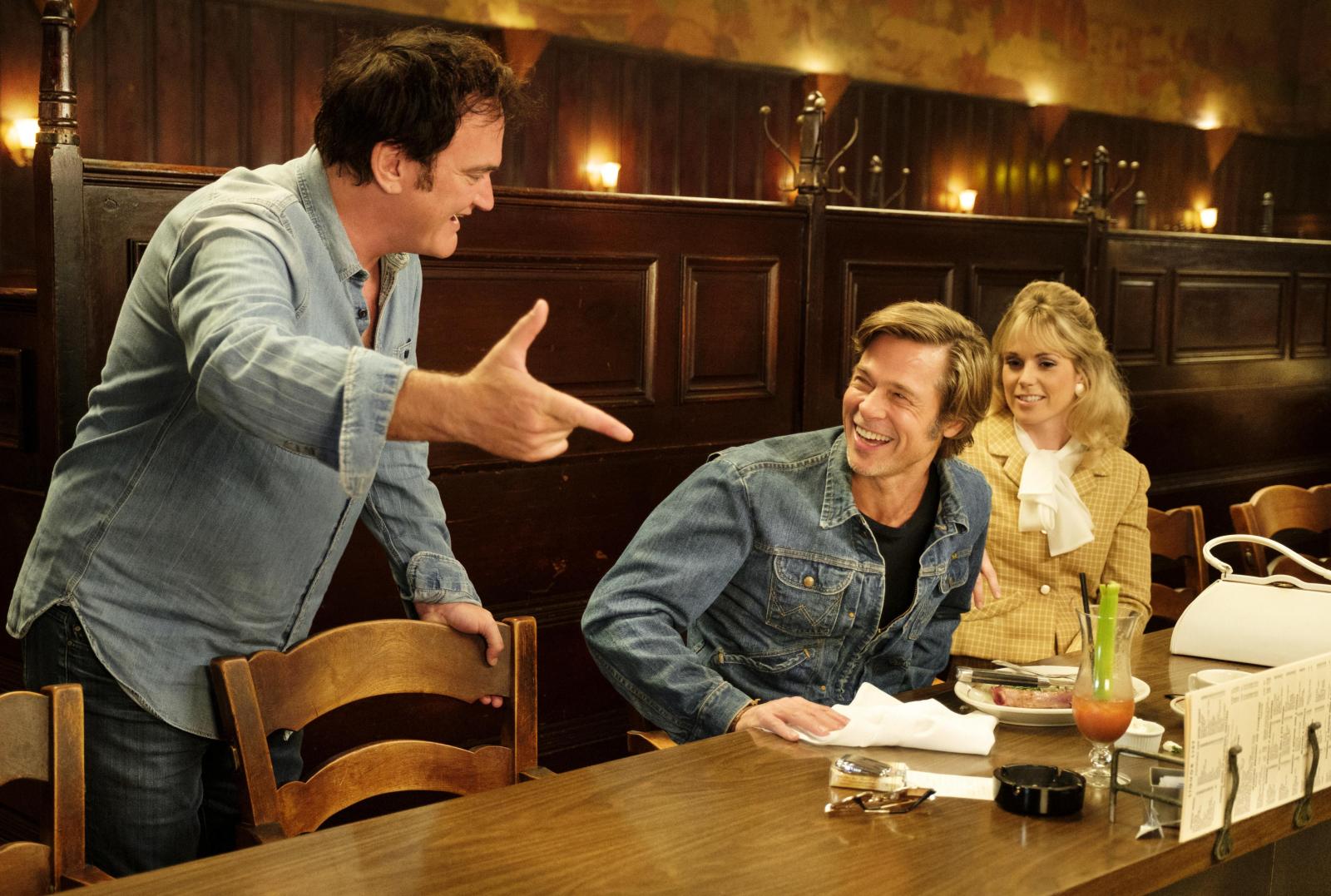 However, there was one actor whose photo never made it to the wall despite his regular snoozing on the set, and that's Brad Pitt. For the acclaimed actor, Tarantino made an exception, but it had nothing to do with Pitt's fame. The director merely felt sympathetic toward the actor who had next to no way of sleeping back home.
"One of the things that's kind of funny is we try to usually discourage sleeping on the set — it can happen from time to time. But because Brad has a big family home, sleeping on the set is the only time he gets to sleep. [He has] something like six [kids back at home]," Tarantino shared in one of his interviews.
It was during the filming of Inglourious Basterds that the legendary director decided to overlook one of his most important rules to allow the actor some proper rest. If anything, Brad Pitt was really lucky to earn Tarantino's sympathy back then — otherwise, there would've been no place for him to get any sleep whatsoever!
Source: Contact Music