Here's a quick lesson on how to ruin the movie for fans before the premiere.
Teen Wolf: The Movie has released a new still that seems to directly confirm that the Nogitsune is coming back, even though the only character associated with it, Stiles Stilinski, was never going to be in the movie in the first place.
Teen Wolf: The Movie Did Arden Cho Dirty Not Once, but Twice Already
In a newly released outtake from the film, the Nogitsune can be seen creeping up behind Crystal Reed's Allison - a character many people believed to be dead.
Well, Allison really was dead - for years and seasons, until Jeff Davis decided that the Teen Wolf movie just wouldn't work without Allison and it was high time to bring her back from the dead for some reason.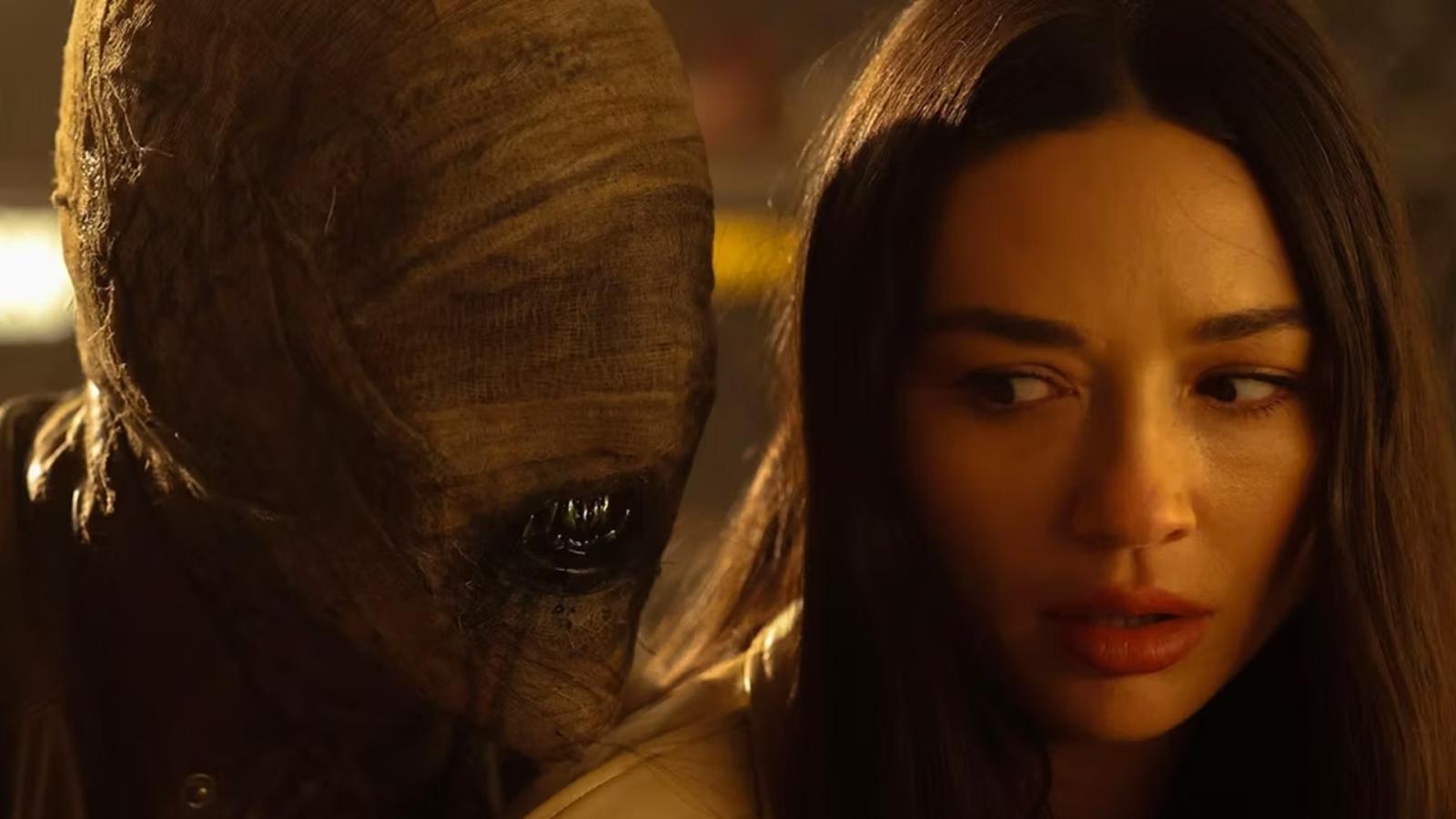 However, the only character who fans would really like to see returning is Dylan O'Brien's Stiles, or else the Nogitsune's return "doesn't make any sense."
"They are really doing the Nogitsune without Stiles? This just screams that they are so desperate to channel season 3B again that they don't care if it makes sense story wise," Twitter user MacHodgdon said.
Moreover, another character deemed essential for the Nogitsune storyline is also not going to be in the movie — something that drives fans even crazier.
"Everyone talking about "how are they doing this without Stiles"… the actual question, and more important question, is how are they doing this without KIRA? You know, since the Nogitsune is specifically linked to her backstory and her family?" Twitter user TellerOfFables wondered.
Both O'Brien and Arden Cho have officially confirmed that they will not be a part of Teen Wolf: The Movie. O'Brien has apparently moved on from the franchise but indicated his full support for the project, while Cho has refused to join the cast due to the recent salary scandal.
Indeed, the Nogitsune storyline is closely tied to these two characters. O'Brien's Stiles was the one who was possessed by the demon over the course of Season 3B, while Cho's Kira Yukimura probably knows best how dangerous the Nogitsune is, as the demon is connected to her family.
Teen Wolf Movie Timeline Explained: How Big is That Time Jump After All?
Season 3B is considered by many to be one of Teen Wolf's most successful seasons, and the upcoming movie seems to be going for the same vibe without the same characters. Many fans are already skeptical about the movie, if only because of that alone.
Teen Wolf: The Movie is set to premiere January 26, 2023, exclusively on Paramount+ platform.