The Oldest Vampire In Twilight Saga Revealed (And He Has Nothing To Do With Volturi)
Dating back to 2500 B.C., this vampire's roots reach deep into Ancient Egypt.
Based on Stephenie Meyer's novels, The Twilight Saga has captured the hearts of millions with its tale of forbidden love between 17-year-old human Bella Swan and 104-year-old vampire Edward Cullen.
Over the course of the vampire franchise, viewers have been introduced to a variety of vampire characters, including Cullen's family and the most powerful vampire coven, the Volturi, each with their own unique backstory and abilities.
However, with all the diversity of vampires, this one question has never been answered: Who is the oldest vampire in the Twilight Saga?
In the Twilight universe, vampires are immortal beings who stop aging when they turn and gain incredible powers, including strength, speed, and other supernatural abilities.
However, some vampires have been around a lot longer than others, such as Carlisle Cullen, who turned in the 1600s, but he is still not the oldest of his kind.
One might think that everything would be crystal clear and that the title of the oldest vampire in the Twilight Saga should go to none other than Aro, the cunning and powerful vampire with the ability to read minds through touch and the leader of the coven of the Volturi.
But even a vampire with that kind of power has someone even mightier than him.
In Breaking Dawn — Part 1, Bella and Edward embark on a journey in search of other vampires to ask them to join their family in the upcoming war against the Volturi.
Throughout the movie, we have an introduction to the different species of vampires and the new names of the saga. And that's exactly when we meet the oldest vampire in all of the Twilight franchise.
Amun, the mysterious leader of the Egyptian coven, holds the title of the oldest vampire in the Twilight saga.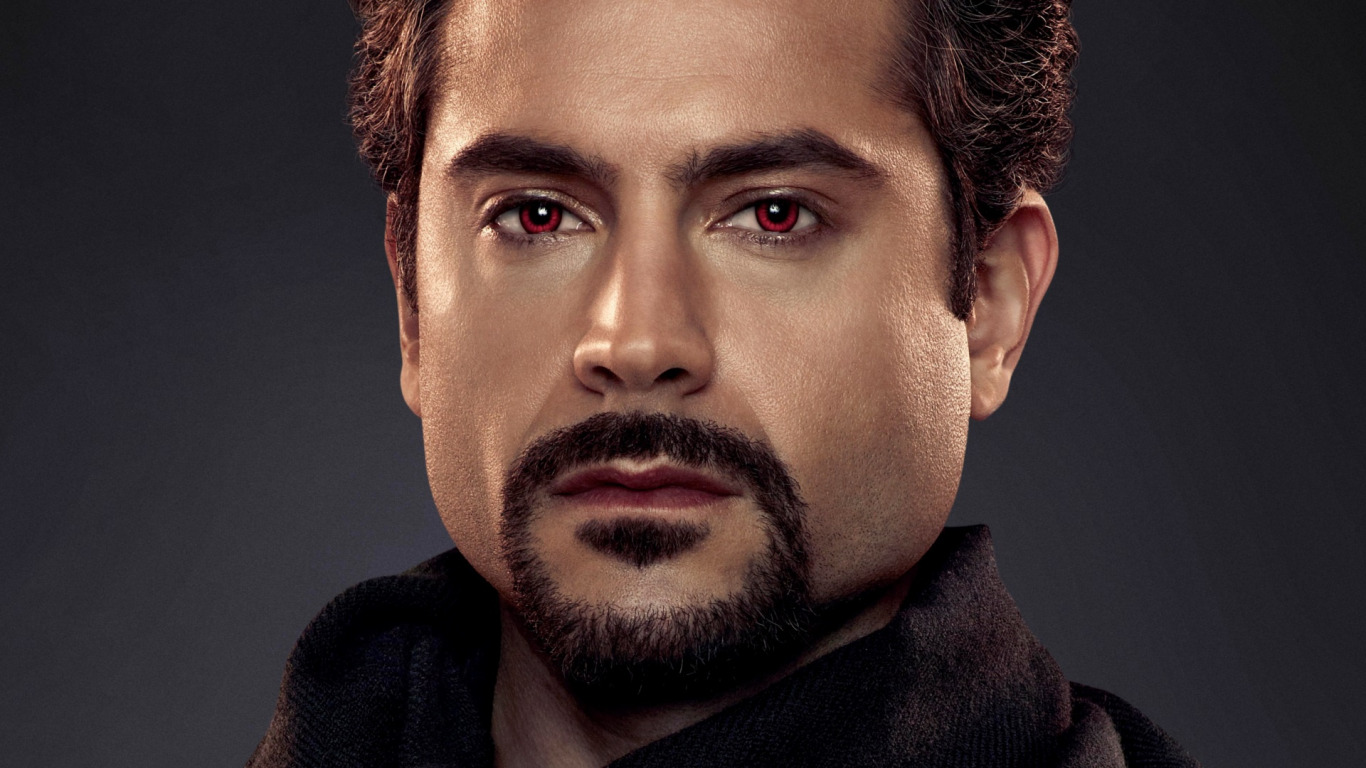 Having become immortal around 2500 B.C., his instinct for self-preservation and his ability to band together with the more powerful species, such as Aro, have helped him learn valuable skills for surviving.
With a name inspired by ancient Egyptian mythology, Amun is named after a primordial deity and the chief of all Egyptian gods, Amun-Ra, who symbolizes longevity and the creation of everything, including himself.
Giving one of her vampires the name of the longest-lived Egyptian god is undoubtedly a significant move from Stephenie Meyer, which makes Amun the oldest and wisest vampire in the Twilight saga, putting Aro, born in 1340 B.C., in second place.