The Only Cullen Backstory Twilight Movies Ignored Was Downright The Scariest One
If you thought Rosalie has had it the toughest, wait until you know her boo's history.
The Twilight movies tried as hard as they could to gradually unveil the history of the Cullen family, telling their backstories one by one. However, even though we know the majority of them, the story of Alice has been famously omitted in the movies.
Still, she's not the only one to be ignored by the movie saga. In fact, we probably understand why the films decided to leave the backstory of none other than Emmett Cullen out. It's pure nightmare fuel if you think about it!
The only thing we know about Emmett from the movies is that "Rosalie found him." She reveals it when she recalls her own past tragedy when her cruel fiancé left her to die after he and his friends raped and assaulted her.
However, Rosalie didn't mention exactly where and when she found her future soulmate. Back at his human times, Emmett lived in Gatlinburg, Tennessee in 1930s. He was only 20 years old when he was mauled by a bear in 1935.
His wounds were so severe that he would probably die if it wasn't for Rosalie who was hunting in the area and found him. Emmett's dark curly hair and innocent looks reminded her of her friend Vera's baby, so she decided to save him.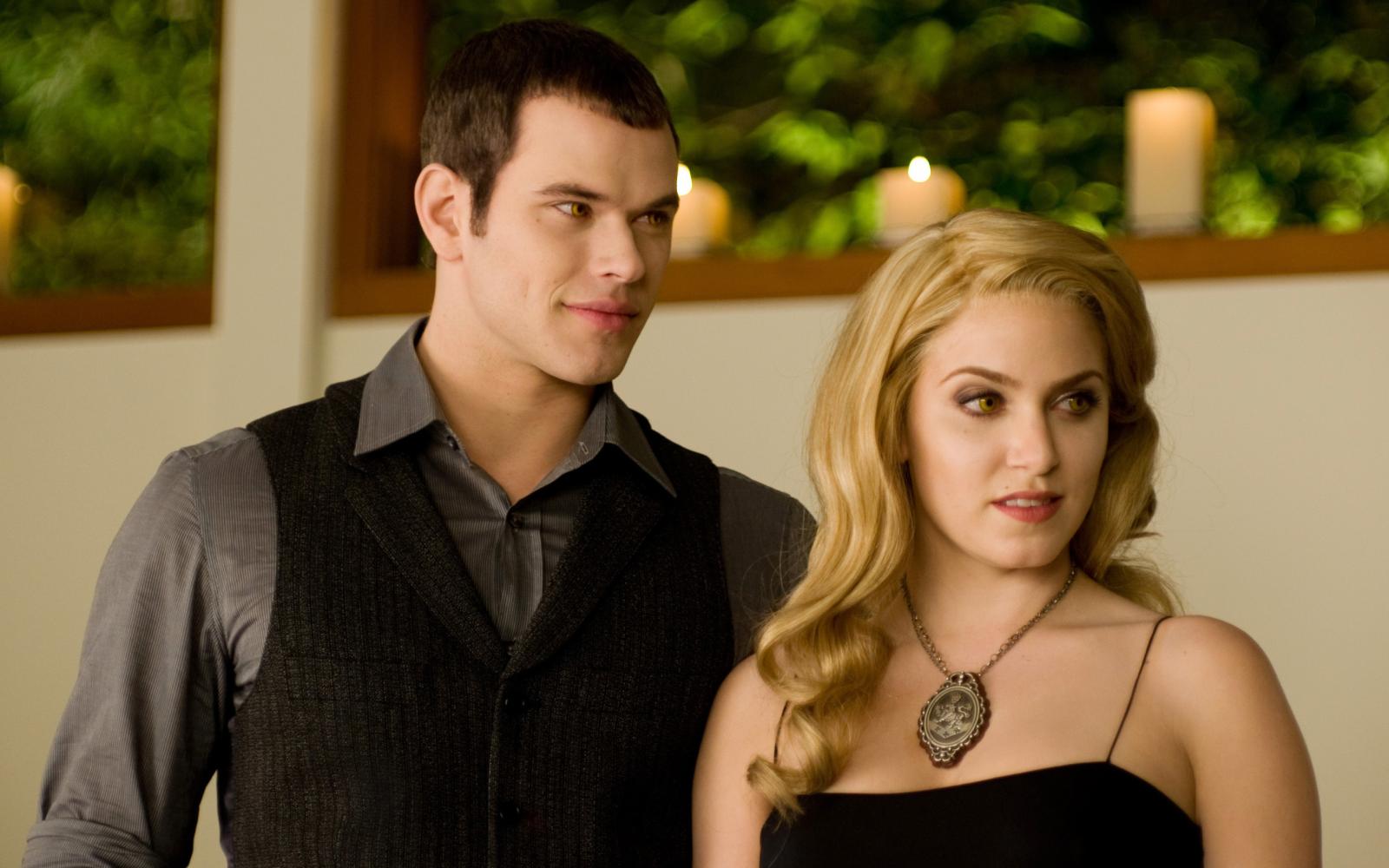 The story is nothing short of heroic, as Rosalie carried the dying Emmett over a hundred miles to Appalachia, where Carlisle resided at the moment. She persuaded him to save Emmett by turning him into a vampire, which Carlisle did.
At first, Emmett had trouble adjusting to the "vegetarian" way of life the Cullen coven led; but as we could see later, he managed to settle down in the family, fall in love with Rosalie, and restrict his diet to animal blood only.
But seriously, even though he ended up as some sort of a Joker in the Cullen family, Emmett is definitely a decent competitor when it comes to tragic human backstories.