There Will Be No Elvis Presley Songs in Sofia Coppola's Priscilla, And Here's Why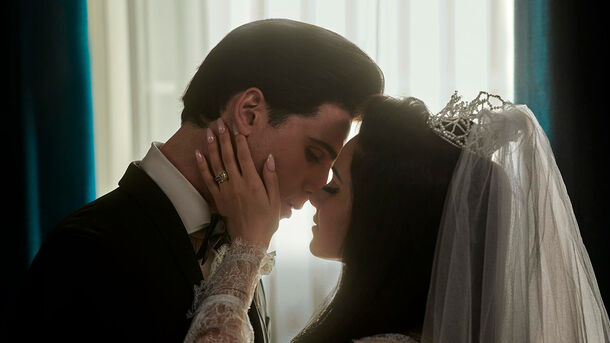 Everything really went his way…
Sofia Coppola is working on her next biggest project, Priscilla Presley's biopic based on her memoir. The topic is so controversial that it has already caused a lot of buzz in the internet, dividing fans into groups.
There are a lot of die-hard Elvis fans who are sure that the movie does not even have a chance to be successful. First of all because Priscilla's point of view isn't that popular among the fans of the legendary musician.
The second main reason is more technical. People just don't think that there is enough audience to enjoy the movie, because Priscilla's personality is not that important.
So there's a lot of controversy going on about the movie, but the main news that has recently shaken up the audience was that Sofia Coppola's Priscilla will not have Elvis music in its soundtrack.
The reason for that is plain simple: Presley's estate wasn't on board with Coppola's approach to the movie. So they decided not to support the film or authorize the use of his songbook.
Well, that was no shock. The film does not hold back in its portrayal of Elvis as a manipulator who took advantage of a girl who was unable to resist his advances. As one of the greatest female directors, Coppola decided that it was important to tell this story from the wife's point of view and not to make the rock'n'roll star the victim this time.
The fans of the director's works had been already asking provocative questions about the plot of the upcoming movie.
"I wonder if it's going to address the fact that Elvis wouldn't sleep with her after giving birth. I always thought that was a bit creepy of him. Didn't they start dating when she was only 14 too? I hope that's not skirted around. I think he's overly idolized," Redditor LeahBean said.
Well, they also gave the best answers. "It's Sofia Coppola. There's no getting around it." If that's not the kind of recognition every director should be dreaming about, we don't know what is.