This Harry Potter Star Blasted the Movies as 'Vacuous Waste of Money'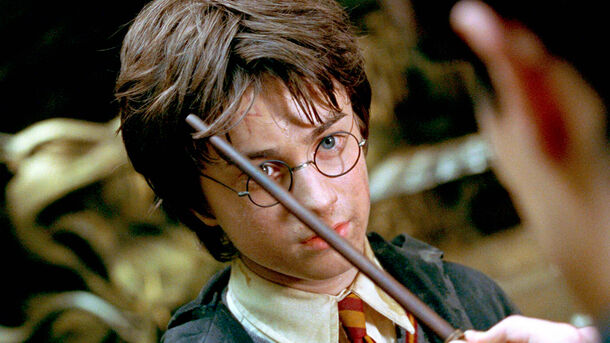 And you know what? He kinda had a point.
The Harry Potter saga was (and still is) a great moneymaker for everyone involved: from J.K.Rowling and the OG movie cast to the yet-to-be-announced stars of the upcoming HBO MAX reboot.
What started off as a book series, evolved into a movie franchise and then sprouted into videogames (from the old ones to Hogwarts Legacy) is now being resurrected by HBO, even though little to no details are known about the reboot.
Many Potterheads are quite skeptical about it, and prefer to stick to the movies; some of them only appreciate the books.
However, even the movies can get a reality check; not only from fans but even from their own stars. This was the case with British actor Sir John Hurt, who portrayed wandmaker Ollivander in the Harry Potter movies.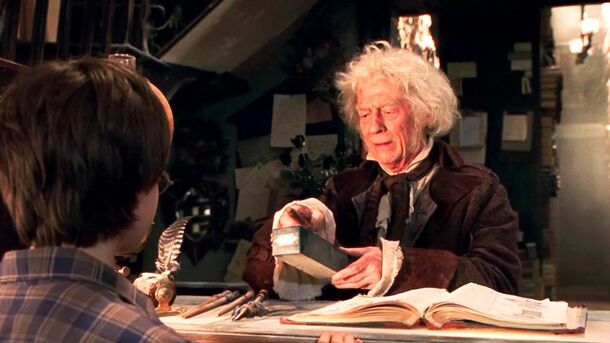 Turns out, even though he beautifully brought the wand master to life on screen, Hurt was not exactly hyped about the amount of money spent on the franchise.
In a 2009 interview with Rotten Tomatoes, the late actor noted that the huge budgets of Hollywood blockbusters (and despite involving British actors and using British landscapes, Harry Potter remains a Hollywood blockbuster if you think about it) can be mind-blowing — in the worst way possible.
"... It's interesting seeing how much money gets spent on 'Harry Potter.' It's quite absurd, really. I watch it and think it's just the same as Hollywood. I look around and you've got three costumes there, none of which are likely to be worn, and they're all replicas of each other. It's a vacuous waste of money and it drives me insane," Hurt said back at the time.
Clearly, there was reason behind his words when he mentioned that because of the overblown budgets of big films like Harry Potter, "huge areas of the industry are being neglected."
According to the actor, such spendings only damage the middle-budget films and take away opportunities from creators who simply can't afford such huge budgets.
Still, despite his criticism towards huge movies, Hurt, who passed away in 2017, was a big movie icon. Aside from Harry Potter, he took part in iconic franchises like Doctor Who, The Lord of the Rings, and Indiana Jones.

Source: Rotten Tomatoes