Top 15 Lesser-Known Heist Films, Ranked By Suspense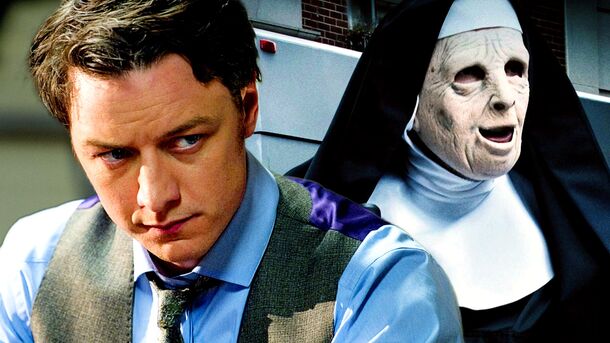 It's time to update your watch list.
15. "The Lookout" (2007)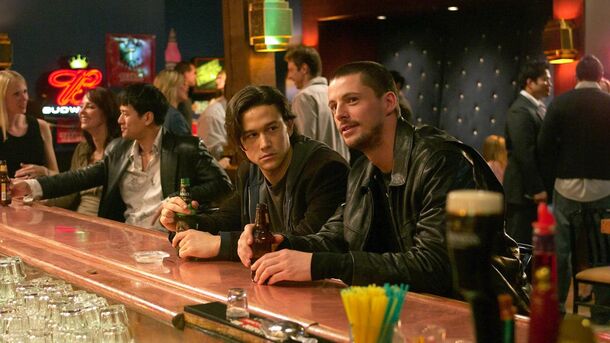 An ice-cold suspense flick, it's "Memento" but with a bank heist angle. Chris Pratt, not the Marvel guy but our main character, suffers from memory problems after a car crash. He's a janitor in a bank; cue suspenseful music! An old pal reappears with an offer he can't refuse: let's rob the bank, mate. The tension? Thick enough to cut with a knife. By the end, you'll be second-guessing everyone's motivations. It doesn't play coy; it grabs you and doesn't let go.
14. "Quick Change" (1990)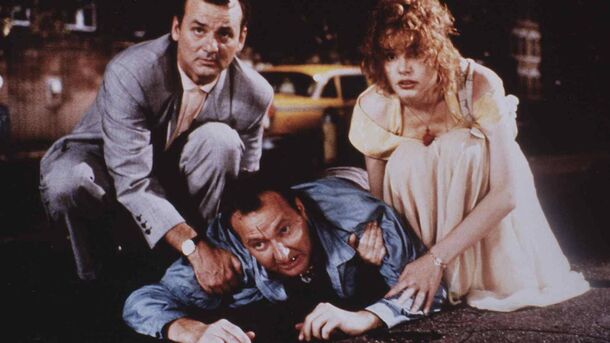 Bill Murray, Geena Davis, and Randy Quaid: a comedic trio in a heist flick? You betcha! Dressed as a clown, Grimm (Bill Murray) and his pals rob a bank. Simple, right? Nope! The true ordeal is escaping New York City. Taxis, buses, and mobsters are hurdles. It's a rollercoaster of mishaps! Unlike most heist films, the theft is just the tip of the iceberg. You're laughing one minute and on the edge of your seat the next.
13. "The Friends of Eddie Coyle" (1973)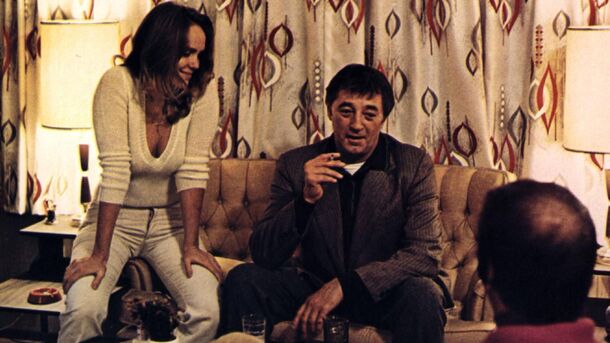 Retro, baby! In Boston, Eddie 'Fingers' Coyle, a small-time gun runner, faces jail time. He's got options: rat out his pals or serve time. He opts for the former and gets involved in a bank heist to help the police. Suspense builds slowly like molasses, sticky and sweet. It's a time capsule of 1970s crime drama but don't let the retro fool you; the tension is timeless.
12. "Inside Man" (2006)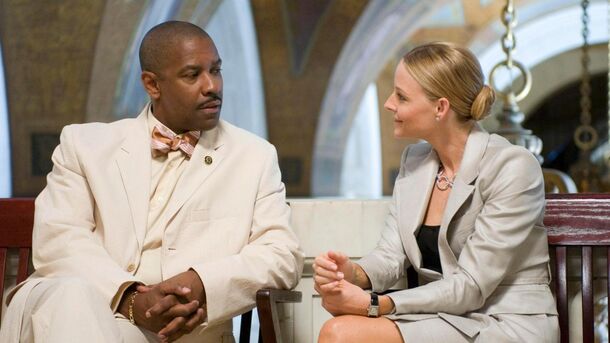 A Spike Lee joint, with all the directorial quirks. A group of robbers, led by Dalton Russell, siege a Manhattan bank. Detective Frazier is on the case, but these aren't your run-of-the-mill criminals. No sir, they've dressed hostages like themselves, blurring lines between captor and captive. Puzzled? So is Frazier. The clock's ticking and every second shovels more suspense onto the pile.
11. "Trance" (2013)
Danny Boyle got a heist movie? You better believe it! An art auctioneer joins a gang to steal a Goya painting but gets amnesia and forgets where he hid it. Enter a hypnotherapist to recover his memory. Reality? Dreams? The lines blur and the plot thickens like a fog rolling in. By the end, you're not sure who to trust, not even yourself if you were in the movie.
10. "Dog Day Afternoon" (1975)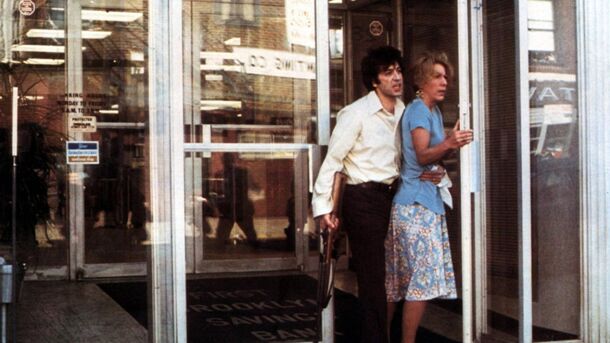 Sonny and Sal aim to rob a bank. Easy-peasy, right? Wrong! In mere minutes, the plan unravels into a hostage situation. Al Pacino shouts, "Attica! Attica!" to a crowd of onlookers and media, encapsulating the sheer chaos of it all. A real-time unfolding of events, each moment bristles with suspense. By the end, you feel like you've been held hostage, too – in the best way possible.
9. "Thief" (1981)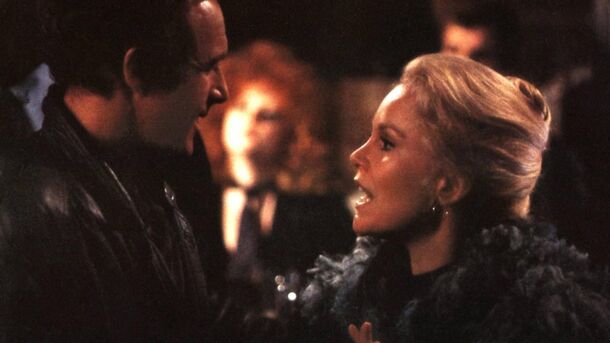 James Caan is Frank, an expert safecracker. He wants out of the life of crime but takes one last heist job. Classic, right? But here's the kicker: it's a diamond heist. Directed by Michael Mann, it's a clinic in taut, minimalist storytelling. No fluff, just hardcore suspense, like the quiet before a storm, an electric charge in the air.
8. "Before the Devil Knows You're Dead" (2007)
Two brothers, Andy and Hank, desperate for cash, decide to rob their parents' jewelry store. What could go wrong? Just about everything. Directed by Sidney Lumet, it takes domestic drama and spins it into a labyrinth of tension. Each revelation leads to more agony, as though someone's turning a vice, slowly squeezing the suspense out of you.
7. "Dead Presidents" (1995)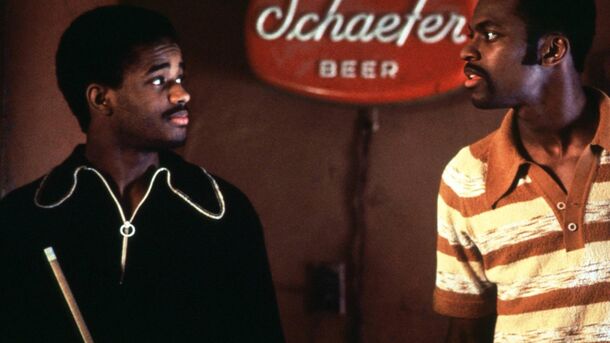 Vietnam vets are back home and broke. Their solution? Rob an armored truck, baby. The stakes rise with every tick of the clock, like a time bomb ready to blow. Yet, despite the tension, there's a socio-political edge, a commentary on the struggles of African-American veterans. It's not just suspense for suspense's sake; it makes you think, too.
6. "Bound" (1996)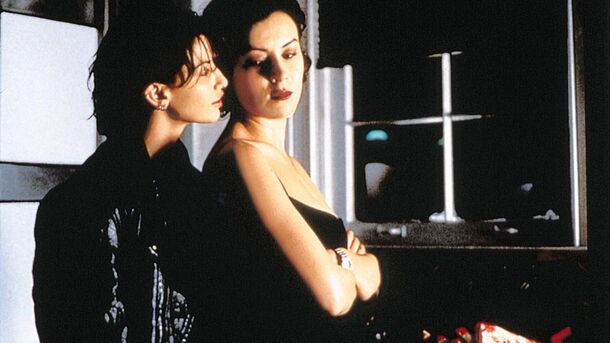 A crime noir with a romantic twist. Corky, an ex-con, and Violet, the girlfriend of a mobster, get tangled in a love affair. They decide to steal $2 million from Violet's mobster boyfriend. A lesbian relationship in a heist setting? Unheard of! It adds layers of tension, complexity, and flair, like a cocktail you never thought you'd like but can't stop sipping.
5. "Sexy Beast" (2000)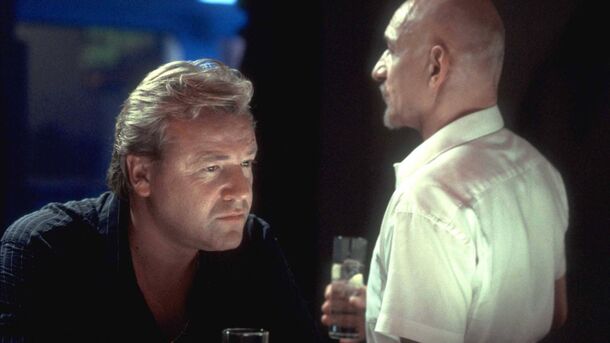 You've got Gal Dove, a retired safecracker living it up in Spain. Suddenly, Don Logan appears, insisting Dove joins another heist. "No" isn't an option. The suspense doesn't grow; it explodes, like fireworks on the Fourth of July. You're not just watching a heist movie; you're feeling every tick-tock of the tension clock.
4. "The Town" (2010)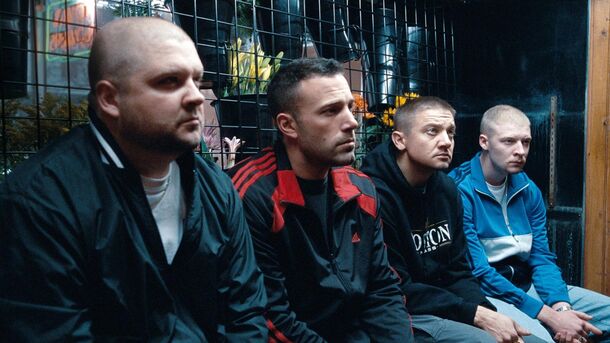 Charlestown, Boston: heist capital, apparently. Doug, a local criminal, falls in love with a bank manager after robbing her bank. Yeah, talk about complicated. He wants out of the game, but FBI Agent Frawley is hot on his heels. It's a cat-and-mouse game, except the cat has a badge, and the mouse has an arsenal of weapons. Can Doug make a clean break? The suspense is a pressure cooker.
3. "Ronin" (1998)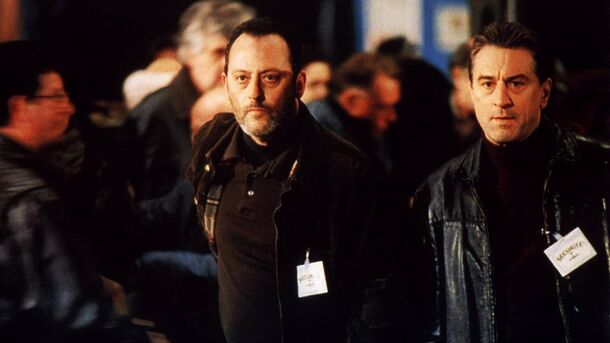 A suitcase. Mysterious, coveted. A team of mercenaries, including Robert De Niro, is assembled to snatch it. What's inside? Doesn't matter. It's the tension-filled journey that counts. Car chases and double-crosses – "Ronin" serves a buffet of suspense, a banquet where every dish makes your heart race faster.
2. "Set It Off" (1996)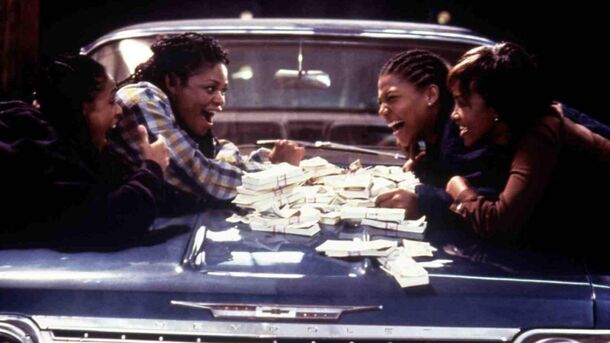 Four women, worn down by life, decide they've had enough. Bank robbing becomes their ticket to a better life. But when you've got cops and an insider who might rat them out, tension brews like a pot of strong coffee. It's a gut-wrenching thrill ride, made even more suspenseful by its realistic portrayal of desperation.
1. "The Hot Rock" (1972)
Rounding it off, here's a gem – literally. A group of criminals led by Dortmunder aims to steal a valuable diamond from a museum. One snag after another, it's a cascade of suspenseful disasters. Imagine a Rube Goldberg machine of tension: one event sets off another, and another, and... you get the drift.