Watch iKON's Jung Chanwoo Creating a K-Drama Moment with Fans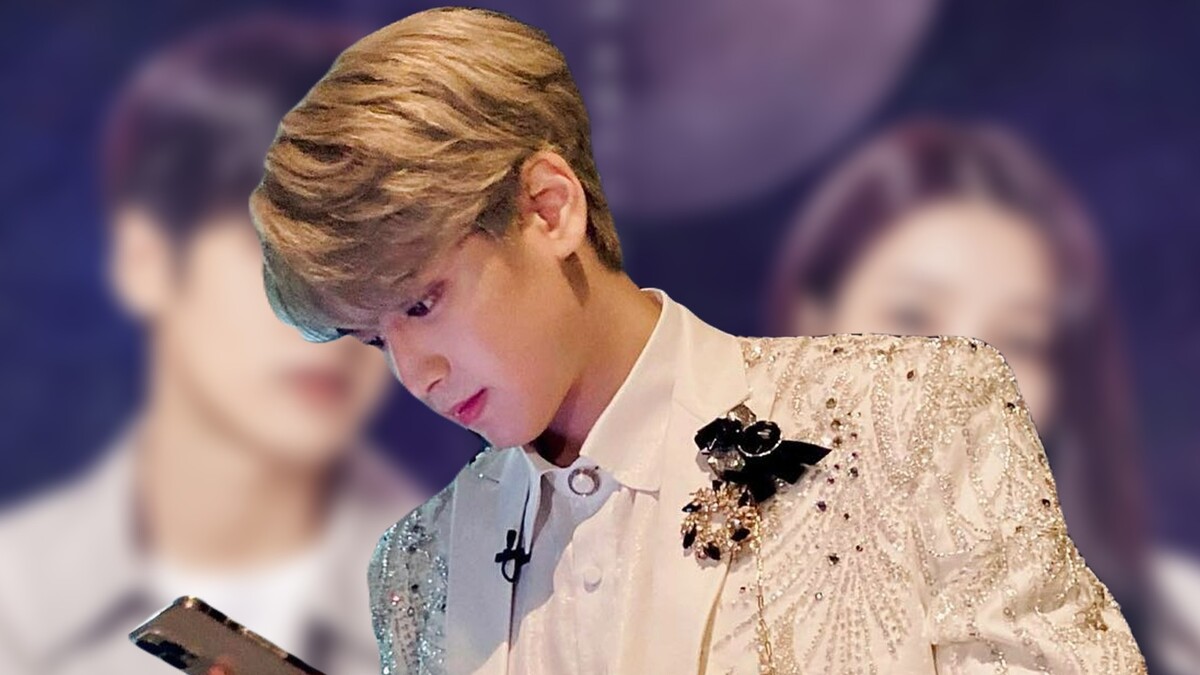 We all dream of meeting a gentleman like that.
Before debuting as a K-pop idol, iKON 's Jung Chanwoo was a child actor who participated in such famous K-Drama titles as 'The Heirs', 'Boys Over Flowers', 'The Great King Sejong' as a younger version of the leads and appeared in TVXQ's music video 'Balloons' in 2009. When he joined YG Entertainment, Chanwoo put his acting career on hold for about 7 years, but in 2022 the idol was invited by director Hwang Kyu Seong to become a main lead in a movie and web series 'My Chilling Roommate'.
It seems like Chanwoo brushed up his old acting skills very well, since his charming behavior is now spilling onto real life, creating heartwarming, K-drama worthy moments.
In August Jung Chanwoo flew over to Japan for a 2-day Screening and Talk event for 'My Chilling Roommate'. He talked about his role of a young chaebol who accidentally became a ghost and met a girl (played by Kim So Jeong) who could see him and speak to him, with those two later uncovering the mystery behind their stories and fateful meeting. Chanwoo watched the movie together with fans, answered their questions and also recited some flirting lines directed to the audience, making many fangirls' hearts flutter.
But the real heartwarming moment happened in the airport, when Chanwoo was ready to fly back to Korea. Turns out, he saw iKONICs (iKON's fans) staying in a Japanese airport to accompany him until his flight, and the actor decided to express his gratitude for their support in the sweetest way possible. Despite a language barrier and being tired after the schedule, Chanwoo with his manager went into a cafe and ordered coffee for all the fans who were with him at the moment.
More than that, he didn't just buy coffee but personally delivered each cup in the hands of the fans, smiling. He even made sure that everyone liked his small gift, ordering cola for a girl who couldn't drink coffee. The fans were impressed with Chanwoo's thoughtfulness and care for iKONICs, when usually iKON's maknae is known for treating his teammates with a savage yet playful attitude.
It isn't the first time Chanwoo shares food with fans. Once he prepared famous Inkigayo sandwiches to celebrate him getting 500 000 subscribers on his Youtube channel and choosing the name for his fans. He got up early in the morning and made 10 sandwiches with strawberry jam and spam.
Later Chanwoo gave them directly to chosen subscribers at iKON's concert together with short handwritten letters. After seeing all his efforts and receiving a special delivery like that, iKONICs adored Chanwoo even more.
'I'll put a sticker here. (Sandwiches are) too precious to eat. Made by me. Still, I hope you enjoy them. Don't throw away the sticker, stick it on your wall somewhere, to pass it down to your generations. You can boast to your sons and daughters, saying that I gave it to you.' – Jung Chanwoo
It seems like despite the arrogant rich chaebol character which he acts out in his new drama, in real life Chanwoo is more like a cheeky but romantic K-Drama male lead that girls can't help but fall in love with.
Movie 'My Chilling Roommate' with Jung Chanwoo and Kim So Jeong is already available to watch online, with the extended web series set to release on Youtube in the second half of 2022.