Whatever Happened to Ashley Tisdale's Career After High School Musical?
The actress was one of the biggest stars in the 2000s, but then she almost disappeared from the screens.
Ashley Tisdale got a manager at the age of three. Five years later, her face became familiar to millions: Ashley starred in hundreds of commercials that flashed across television screens.
At the age of eight, the girl was cast in the Broadway musical Les Misérables, and in 2006, Ashley became world famous after starring in High School Musical and in two of its sequels.
High School Musical proved to be an incredibly popular movie, with 7.7 million viewers tuning in when it was released on the Disney Channel. Besides Ashley Tisdale, it starred Zac Efron and Vanessa Hudgens.
The success of High School Musical forced the directors to make a sequel. High School Musical 2 was released in 2007 and High School Musical 3: Senior Year premiered in 2008. Ashley Tisdale starred as Sharpay Evans in both sequels and wrote the soundtracks for them.
In 2010, the actress landed the lead role in the teen drama Hellcats on The CW. Tisdale became the highest paid actress on the show, earning $30,000 per episode. However, Hellcats was canceled after the release of its first season.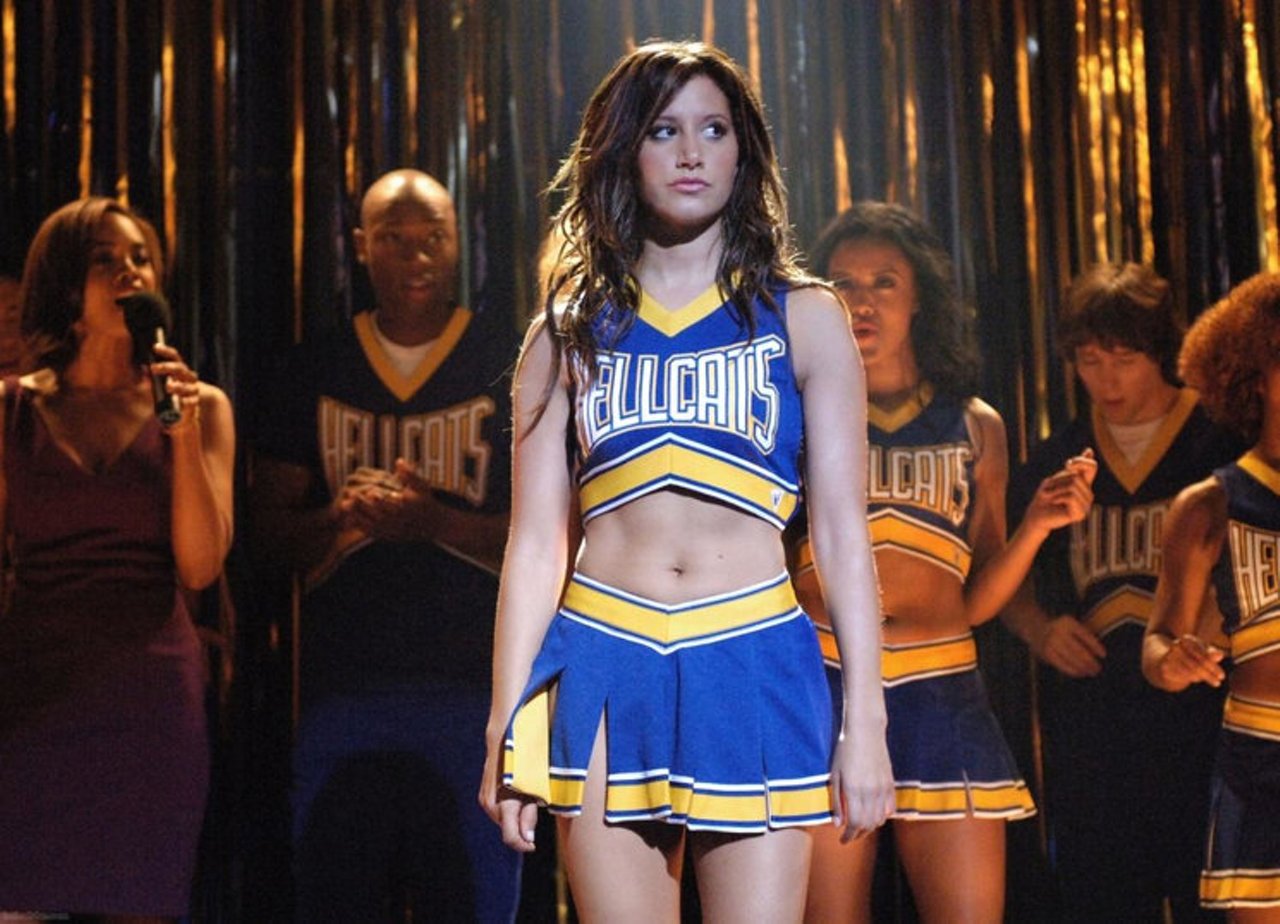 The following year, a High School Musical spin-off titled Sharpay's Fabulous Adventure, produced by Tisdale herself, was released.
It seemed that the actress' career was going better than ever and she was destined to become one of Hollywood's biggest stars one day, but that did not happen.
In later years, Tisdale starred in the comedies Playing It Cool with Chris Evans, Scary Movie 5 and Amateur Night, and narrated several animated movies. After that, however, the actress had almost no big projects to work on.
Some fans believe that Ashley almost gave up her acting career due to illness – the actress suffers from autoimmune alopecia, which is aggravated by stress. Ashley underwent expensive treatment and now the disease hardly bothers her.
The actress herself explains her rare appearance on the screen by the fact that she became a mother in 2020 and now chooses her roles more carefully and responsibly.