If you felt like the actor who played Lester looked familiar, here's when you could've seen him before.
Lester came across as one of the more genuine and decent characters in season one of 'Dark Winds' even if his place of business is a front for illegal activity.
Lester, who operates a moderately successful gift shop on the boundaries of the Navajo Nation, largely profits off passing tourists (like Mormons). However, the character becomes more involved in the first season once it's revealed his wife is involved with some shady people.
Lester is portrayed in 'Dark Winds' by Jonathan Adams. The 55-year-old actor may look familiar because he's appeared in a variety of TV programs and movies, including 'Last Man Standing'. Adams stars in the comedy series as Chuck Larabee alongside Tim Allen. Meanwhile, Adams also is found on the first season of the popular TV series 'Bones' where he plays Dr. Daniel Goodman.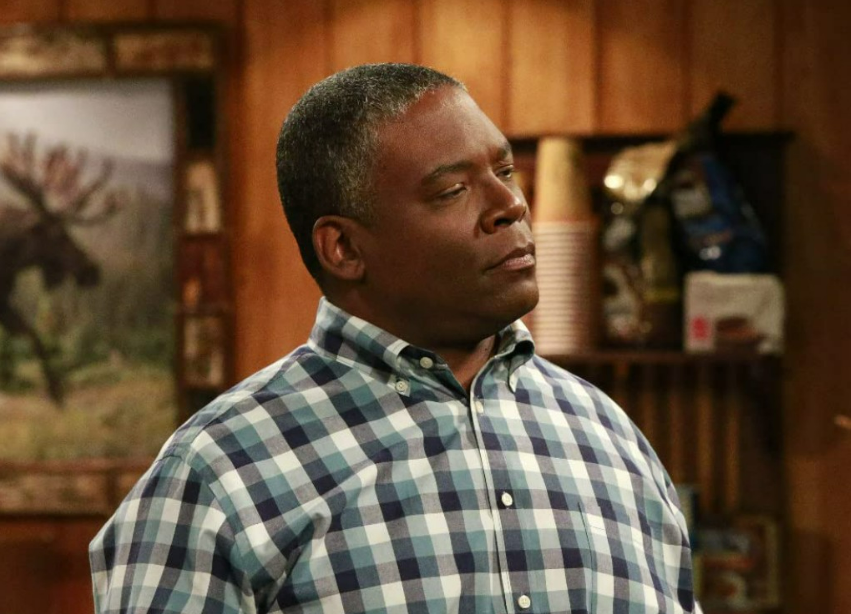 Nevertheless, Adams' largest role to date is the one he currently has on 'Dark Winds'. Lester appears in five of the six episodes of season one and will likely have a recurring role in season two. His Navajo wife was involved in the painting scheme that embezzled money through the gift shop and thus likely has unfinished business.
Lester becomes noteworthy in season one for the knowledge he possesses in relation to the mine incident that left several Native workers at the plant dead, including Leaphorn's only son, Joe Jr. The death of his son becomes entangled with the murders that open episode one as audiences discover the younger Joe was dating Anna. It explains why Joe and Guy have sour feelings toward each other following the tragic deaths of their children.
In the second episode ("The Male Rain Approaches"), audiences finally receive some details as to the events that led up to the present timeline. First, we discover that Guy invites Lester to spend a night with the Native American Church. Lester, who has been struggling with transitioning to life on the reservation (and appears to believe in the supernatural), is desperate for a cure.
Lester enters a tent with Guy in which it's perceived they take peyote for a mind-altering experience. The next morning, when they emerge from the tent, Lester feels completely transformed. However, the elation quickly evaporates as a co-worker warns Guy not to show up for work that day – the same day that becomes the explosion at the drill site that leaves Joe's son dead.
Later, this flashback becomes crucial to the story as Joe Leaphorn confronts Lester over the paintings in the shop. Lester recollects the memory which appears to make Guy an accomplice to the explosion. The animosity is built between the two until Leaphorn confronts Guy directly over the accusations.
Lester was absent from the season finale as the show focused more on resolving the conflicts with Joe Leaphorn, Chee, Agent Whitover, Hoski, and Frank Nakai.