'The Handmaid's Tale' Is Set to End with Season Six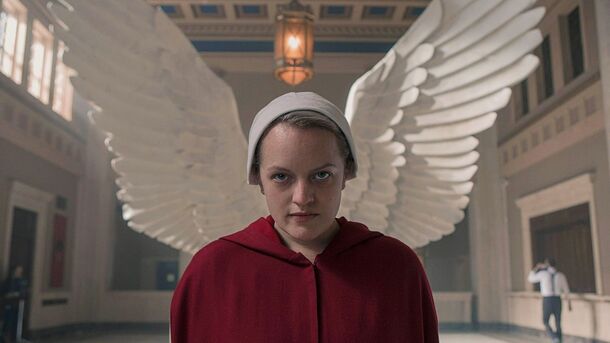 The epic finale is nearer than we've thought, but at least we got yet another season.
Ahead of the fifth season of 'The Handmaid's Tale' premiering September 14, Hulu made an important announcement: the streaming service has officially renewed the adaptation of Margaret Atwood's utopia for a sixth season, which will be the final for the project.
In the fifth season of the show about the totalitarian society of Gilead, June Osborne (Elisabeth Moss) will face the dire consequences of the murder of Commander Fred Waterford (Joseph Fiennes), causing the heroine to rethink her purpose and enlist the support of old acquaintances. Meanwhile, the widowed and inconsolable Serena Joy (Yvonne Strahovski) will try to strengthen her position in Toronto, which could have serious consequences for everyone.
'The Handmaid's Tale' may be coming to an end, but it's certainly not the end of the story of a complex universe Margaret Atwood created. Next one on the cards is 'The Testaments', set 15 years after the events of 'The Handmaid's Tale': according to rumors, Hulu has been considering adapting the sequel for the small screen for quite some time now. However, as of now there's no official word on whether fans will indeed get a chance to follow the eventual downfall of Gilead on screen.