10 Classic 2000s Comedies for That Sweet Fix of Nostalgia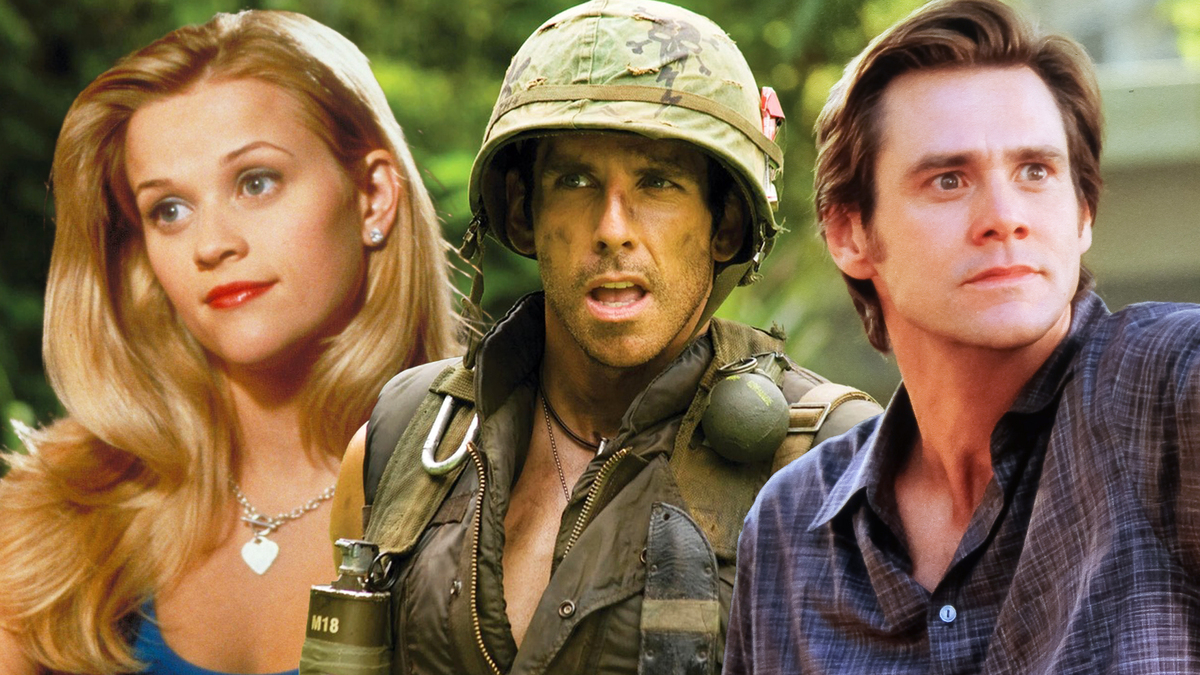 Sometimes, all you need is to sit back, relax, and rewatch some hilarious movie from two decades ago when things were easier. We picked the 10 best films for your nostalgia fix!
10. Click (2006)
What self-respecting movie list with comedies from the 2000s would ignore Click? One of Adam Sandler's most iconic films, Click is a funny and cautionary tale about being wary of what you wish for and valuing your life for what it is. But these are not the things you think about when you get a remote control that bends reality, right?
9. Big Stan (2007)
Any time is a good time to visit a typical American prison alongside Rob Schneider — but his character strongly disagrees. Terrified of being abused by other criminals, he decides to take advanced martial arts classes in advance, and soon, he rules over the prison and its inhabitants…to our amusement. True prison love included!
8. Tropic Thunder (2008)
We decided that actors will play actors so that you can get more actors per square foot when watching Tropic Thunder. Robert Downey Jr. 's best comedic outing to date, this movie almost got him canceled several times, but it's still a brilliant option to spend an evening in the brutal world of the jungle from the safety of your home.
7. Bruce Almighty (2003)
We miss the days when they still made movies that had the word "almighty" in their titles. The idea of an average man suddenly getting a hold of God's powers is funny in its own right, but coupling that with Jim Carrey's iconic comedic skills is the recipe for the most hilarious movie ever. Beware: he's far from the only star in this film!
6. Shaun of the Dead (2004)
Simon Pegg knows how to do proper comedy, and Shaun of the Dead beautifully showcases that. We have a middle-aged loser, his best pal, and his new girlfriend — and an entire horde of zombies eager to consume their brains. Surely, this will fix Shaun's life and make him look like less of a failure and more of a hero, right?
5. The Hangover (2009)
If we were to point out a single movie in this list that needs no introductions, it would be The Hangover. The absolute cult classic of a comedy, this movie warns you about the dangers of heavily alcohol-induced stag parties in a way that makes you want to follow the characters' lead. But we'd follow Bradley Cooper anywhere.
4. Superbad (2007)
Staying on the topic of alcohol-induced adventures, we have Superbad: the Jonah Hill movie every single teenager talked about for weeks after it came out. The topics of friendship, coming of age, and all that good stuff are relatable and compelling, but the teenage urge to get your hands on as much alcohol as possible is even more so.
3. Meet the Parents (2000)
Surely, you didn't think we'd forget about the 2000s comedy goldmine Ben Stiller, did you? Released just on the verge of the new millennium, Meet the Parents absolutely ignored the fear of the future and instead, focused on an issue that hit way closer to home: the absolute terror of meeting your significant other's parents for the first time.
2. Rush Hour 2 (2001)
Every movie is a comedy movie if it had Jackie Chan, and don't ever tell us otherwise! Following the success of the first installment, Rush Hour 2 introduced even more great action sequences and hilarious interactions than its predecessor, and it's one of those movies you won't switch the channel after stumbling upon.
1. Legally Blonde (2001)
We had one too many options to put in the first place, but going with Legally Blonde felt only right. Reese Witherspoon's most iconic comedic outing, this movie follows a not-too-bright fashion-obsessed girl who suddenly decides to change her life and enrolls in Harvard Law School…which doesn't work out quite like she'd imagined.