10 Iconic Movies You Won't Believe Turn 10 Years Old in 2024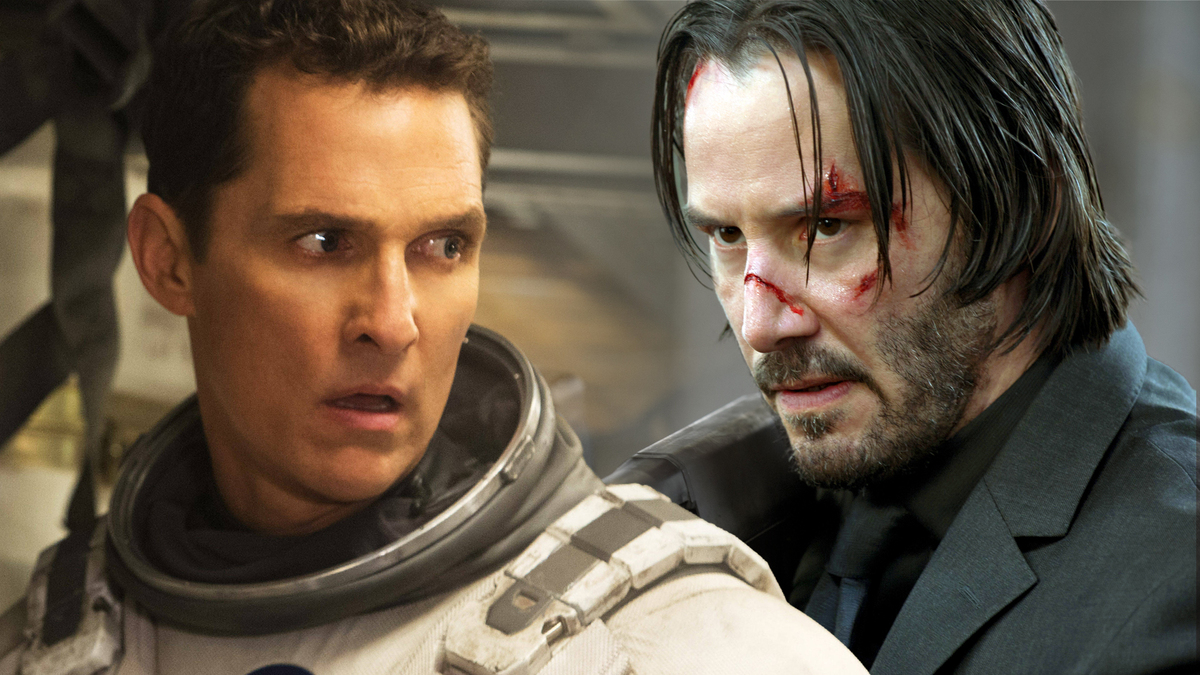 Are we really this old?..
If you've been trying to avoid thinking about how unnervingly fast time is moving on, let us ruin it for you by reminding the ten legendary movies that will mark their 10th anniversaries in the upcoming year 2024.
Sorry not sorry.
1. Interstellar
We are literally sitting there, crying our hearts out like Matthew McConaughey did in this iconic Christopher Nolan space flick. Interstellar was a mind-bending illustration of how fast one's life can pass – especially if the time rules of space seem to be working against you.
2. Guardians of the Galaxy
Yes, James Gunn blessed us with the first Guardians of the Galaxy movie almost exactly ten years ago. The Marvel Cinematic Universe was arguably a lot more exciting back then, wasn't it?
3. Gone Girl
Back in 2014, we were treated to a mysterious and eerie David Fincher movie that never allowed us to think we knew how it would end. Ten years later, fans still praise Gone Girl as one of Fincher's undisputed masterpieces, not just for the casting, story, and music, but also for the realistic portrayal of the media.
4. Birdman
Wasn't Birdman competing for an Oscar, like, one or two years ago? Please don't tell us it's been nine years, and in 2024, it will be ten. We want to go back to the time when one-shot videos and movies were still brand new and breathtaking to watch.
5. The Grand Budapest Hotel
Wes Anderson's masterpiece, The Grand Budapest Hotel, is also marking a huge milestone in 2024. Can you imagine a day will come when we'll write something like that for The French Dispatch (which is already almost three years old, by the way)?
6. Captain America: The Winter Soldier
Back to the times when the MCU movies were truly exciting to wait for, huh? The Winter Soldier is the second movie in the First Avenger trilogy, which introduced us to the twisted villain Steve Rogers' friend Bucky Barns has become – and proved that not everything is that easy about him.
7. The Amazing Spider-Man 2
Back in 2014, when The Amazing Spider-Man 2 with Andrew Garfield donning the spider suit hit screens, it didn't get the recognition it deserved, even though it featured one of the most heartbreaking scenes in the history of the webslinger – the death of Gwen Stacy. Ten years later, we have an Andrew Garfield Renaissance, and fans are still rallying for a third Amazing Spider-Man movie to happen.
8. The Hobbit: The Battle of the Five Armies
Yes, the final movie of the controversial The Hobbit trilogy is also ten years old, which makes us want to forget just how ancient the original Peter Jackson films are.
9. How to Train Your Dragon 2
How can we live in a world where not first but second How to Train Your Dragon movie is hitting its 10-year anniversary? Because yes, for Gen Z, How to Train Your Dragon is an old animated movie now. Like, officially.
10. John Wick
The first installment of the iconic John Wick saga arrived in 2014, making us fall deeper in love with Keanu Reeves and the assassin he portrayed. The franchise lives on (although the fate of the potential fifth movie is unclear), and there have been talks about a video game adaptation of the movie.