15 Greatest Bollywood Movies of All Time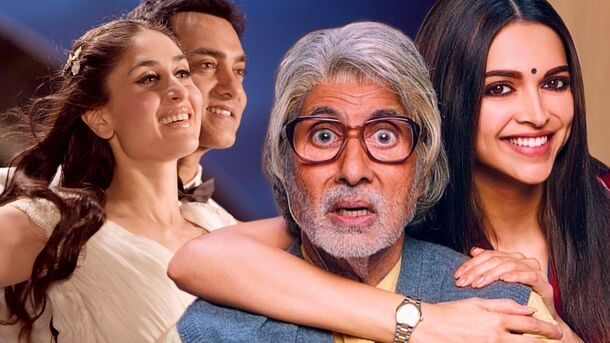 These films are to prove to even the most bitter of a skeptic that Bollywood is so much more than just (somewhat) silly dancing and singing on screen.
1. Sholay (1975)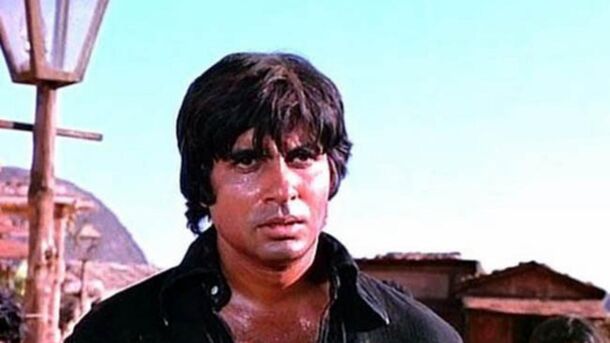 Directed by: Ramesh Sippy
You ever sit down and think, "Man, I wish there was an Indian version of the Wild West"? Welcome to "Sholay". It's as if the wild west decided to pack its bags, move to India, and spice things up! In this iconic film, two small-time crooks, Jai and Veeru, are hired to capture the feared bandit Gabbar Singh. But things aren't that simple. Friendships, romances, catchy music numbers, and iconic dialogues – it's all in there.
2. Dilwale Dulhania Le Jayenge (1995)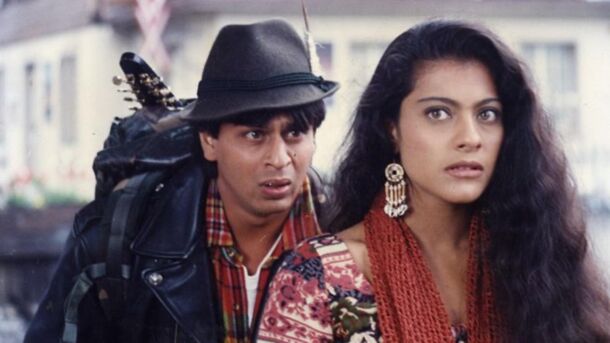 Directed by: Aditya Chopra
You know when you're traveling through Europe, and you bump into the love of your life? No? Well, Raj and Simran made it look easy. Our hero, Raj, meets Simran, and let's just say Cupid was in town that day. But alas, Simran's dad ain't impressed. This film is like a scrumptious three-course meal – love, family drama, and the relentless spirit to win one's love. Fun fact? It's been running in a Mumbai cinema hall for more than 25 years!
3. Mughal-e-Azam (1960)
Directed by: K. Asif
The Mughal empire, grand palaces, unforgettable love stories – we're talking Bollywood's "Romeo and Juliet" set in the heart of a kingdom. Prince Salim falls for a stunning courtesan named Anarkali. Problem? His royal highness (and dad), Emperor Akbar, isn't keen on the match. It's like your family's Thanksgiving drama but on a royal scale. Remember those grand sets and classical music? They aren't making 'em like this anymore.
4. 3 Idiots (2009)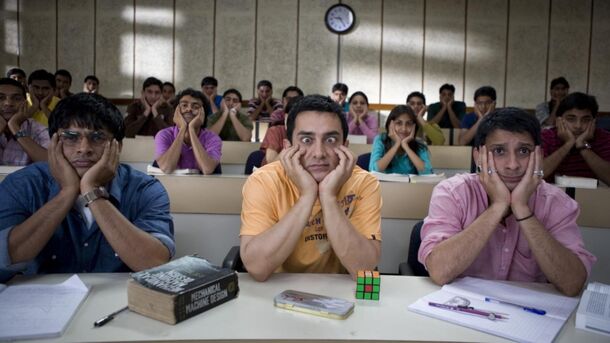 Directed by: Rajkumar Hirani
Ever feel like life's got you by the collar? Rancho, Farhan, and Raju sure felt that. Three buddies navigating the ups and downs of an elite engineering college, this movie is the ultimate bromance! And it serves some real talk about the pressures of academic life. The million-dollar question here: "Why chase after success when you can chase after excellence?" The movie grossed 2.4 billion rupees (51 million dollars). Not too shabby for three idiots!
5. Lagaan (2001)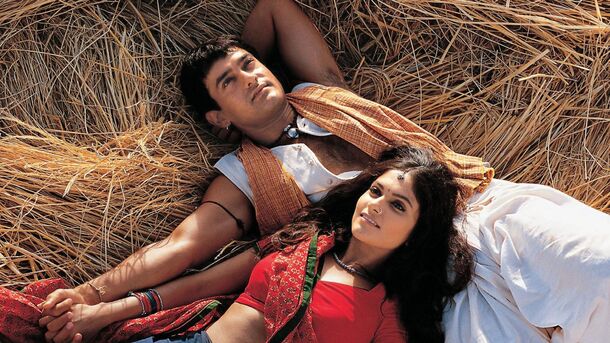 Directed by: Ashutosh Gowariker
So, imagine you're in a small Indian village. The British are in charge, and they're not playing nice. How do you challenge them? A cricket match, of course! It's the age-old David versus Goliath story, but with bats, balls, and Bollywood dances. Bhuvan, our village hero, leads a ragtag team against the British rulers in a bid to eradicate taxes. Sounds simple, but the stakes? Sky-high! By the way, this Bollywood movie was nominated for an Oscar. Quite the inning, wouldn't you say?
6. Queen (2013)
Directed by: Vikas Bahl
Alright, ladies, ever been dumped right before your big day? Heartbreaking, I know. But that's precisely what happens to Rani, our shy Punjabi girl. Instead of wallowing, she heads out solo on her honeymoon trip to Europe. Sounds wild? It is! It's a journey of self-discovery, with lots of laughter, a tad bit of drama, and Parisian charm. So, what would you do with a pre-booked honeymoon and a broken heart?
7. Piku (2015)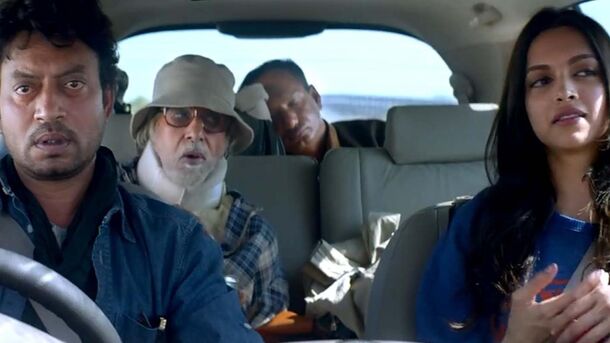 Directed by: Shoojit Sircar
Family road trips: ever been on one? You know, the kind where your dad can't stop talking about his... well, bowel movements? Meet Piku and her aging father. The plot centers around their trip from Delhi to Kolkata, and it's a laughter riot with a pinch of sentimentality. It's about love, responsibility, and the often comical dynamics between a parent and a child. You'll end up calling your folks after watching this one, trust me!
8. Kabhi Khushi Kabhie Gham (2001)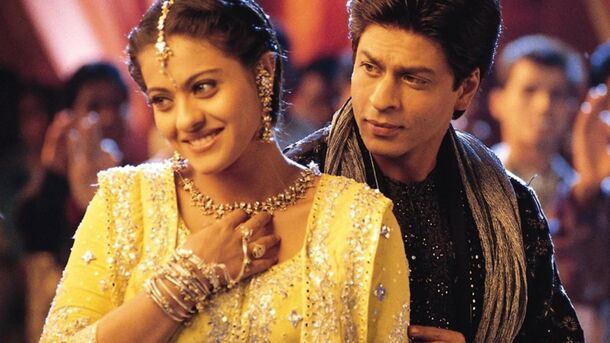 Directed by: Karan Johar
Big, fat Indian family saga alert!. This movie has everything – opulent mansions, love stories that defy societal norms, and family feuds that'll have you reaching for the tissues. Rahul, our protagonist, falls for Anjali, not exactly his mom's idea of a perfect daughter-in-law. Cue the drama. Oh, and did I mention the star-studded cast? When you have Bollywood's bigwigs under one roof, you know you're in for a treat.
9. Zindagi Na Milegi Dobara (2011)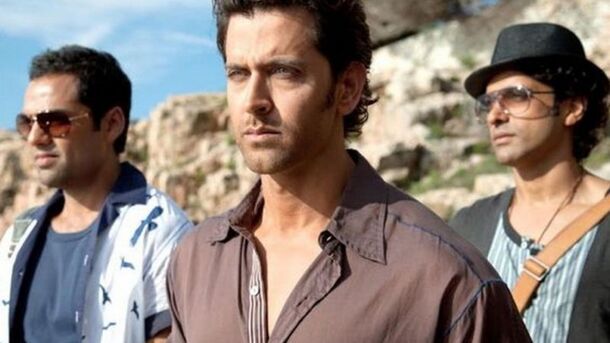 Directed by: Zoya Akhtar
Three childhood pals, Arjun, Kabir, and Imraan, take off on a road trip in Spain before one of them ties the knot. It's a journey filled with deep-sea diving, flamenco dancing, and a whole lot of introspection. You know, the sort of trip where you face your fears, get over old heartbreaks, and laugh like there's no tomorrow? And by the end, you'll either be packing for Spain or calling up your old pals for a reunion.
10. Barfi! (2012)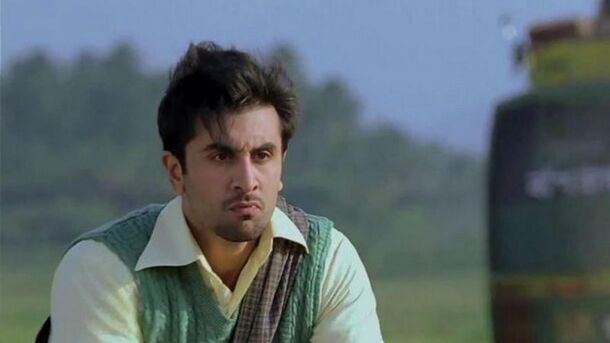 Directed by: Anurag Basu
Love in its purest form – that's Barfi for you. Murphy (or Barfi, as he's fondly called) is deaf and mute but has a heart bigger than the universe. He falls in love, not once but twice. Sounds complicated? Add in some cat-and-mouse chases, a kidnapping plot, and the serene hills of Darjeeling, and you've got yourself a classic. Ranbir Kapoor's performance? Stellar!
11. Andaz Apna Apna (1994)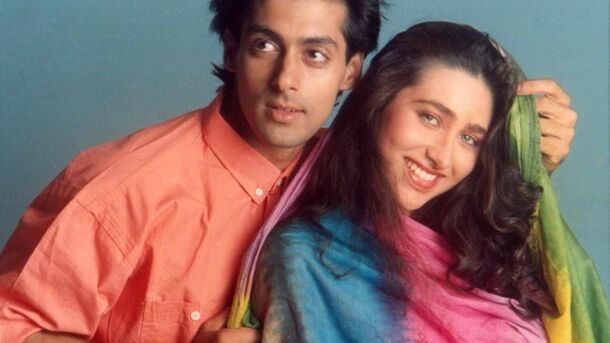 Directed by: Rajkumar Santoshi
Two guys, Amar and Prem, both dreamers with eyes on the same prize: a millionaire heiress. They both hatch individual plans to woo her and inherit her wealth. But, as with all great comedies, nothing goes as planned. As Amar and Prem cross paths, the confusion and comic capers multiply, leading to a series of hilarious situations. Throw in a case of mistaken identity, a conniving villain with a memory issue, and the scene is set for laughter.
12. Bajrangi Bhaijaan (2015)
Directed by: Kabir Khan
Meet Pavan or Bajrangi, a devout Hanuman devotee. He stumbles upon Shahida, a mute girl from Pakistan lost in India. With no language or means to communicate her home address, Pavan sets out on a journey to reunite her with her family across the border. Their trip encounters numerous obstacles, given the tense political relations between the two countries.
13. Gully Boy (2019)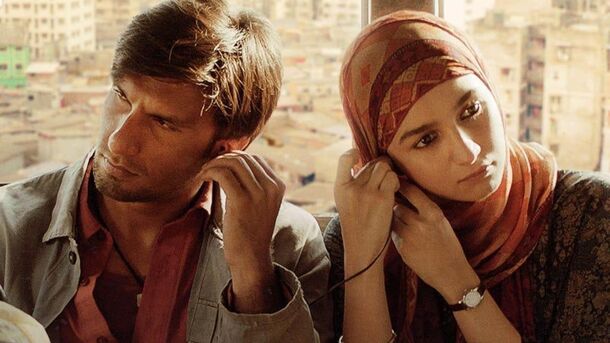 Directed by: Zoya Akhtar
Straight from the heart of Mumbai's slums rises Murad, a young man with fiery passion and rhymes that reflect his life's struggles. While his world is confined to his socio-economic realities, his dreams soar high in the world of rap and hip-hop. Facing family pressures, societal prejudices, and economic challenges, Murad strives to break free and find his voice.
14. Swades (2004)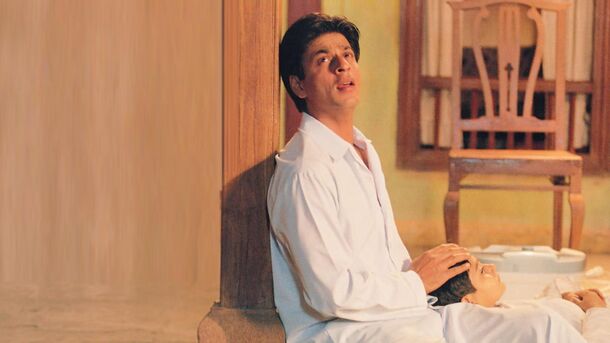 Directed by: Ashutosh Gowariker
Mohan, a successful NASA scientist, returns to India to find his childhood nanny and bring her back to the U.S. However, his journey to his homeland becomes much more than a mere trip down memory lane. As he reconnects with his roots, he's faced with the stark realities and challenges of rural India.
15. Black (2005)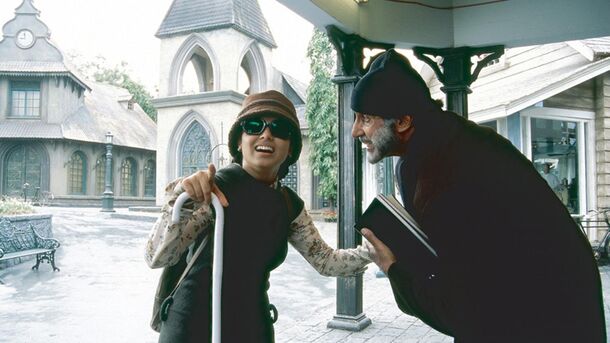 Directed by: Sanjay Leela Bhansali
This one's a powerful tearjerker. Michelle, born deaf and blind, struggles to communicate and understand the world around her. Enter Debraj Sahai, an alcoholic teacher with unconventional methods. He takes it upon himself to break through Michelle's isolated world and teach her to communicate. As the years pass and roles reverse, Michelle becomes the caregiver to an aging and Alzheimer's-stricken Debraj.