5 Spine-Chilling Movies Based on Unsolved Murders, Ranked from Mediocre to Masterpiece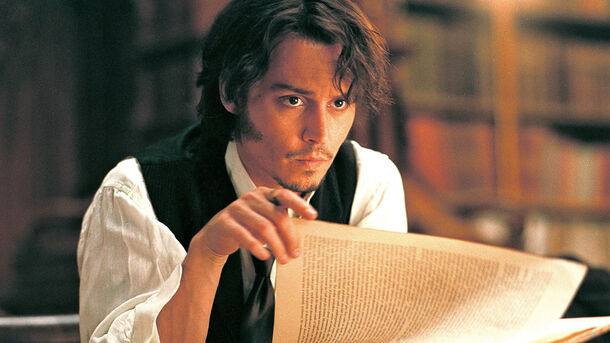 In real life, the villain often goes unpunished, and the mysteries of their murders become the inspiration for disturbing works of fiction.
Sometimes reality can be even more chilling than any fictional horror or thriller movie, especially when the person who committed the horrific crimes was never caught.
So, with Halloween getting closer by the day, why not tickle your nerves with these movies based on real unsolved murders, which we have ranked from mediocre to true masterpieces.
5. Mesmerized (1985)
Starring Jodie Foster and John Lithgow, this movie is vaguely based on the so-called Pimlico Mystery, in which Thomas Edwin Bartlett died from a lethal dose of chloroform in the Pimlico district of London in 1886.
However, as mentioned above, the movie takes a lot of liberties with the real events, most notable being the fact that the film is set in New Zealand, which is why it got the cold shoulder from critics and viewers.
4. The Black Dahlia (2006)
This movie is based on the 1987 novel of the same name by James Ellroy, which in turn is based on the 1947 murder of Elizabeth Short, posthumously known as The Black Dahlia. It caused a huge sensation in the press due to its gruesome nature.
The 2006 film stars Josh Hartnett, Scarlett Johansson, and Aaron Eckhart, and although it received rather mixed reviews, you might enjoy it for its beautiful cinematography and 1940s noir aesthetic.
3. From Hell (2001)
More than a century after his crimes, Jack the Ripper remains arguably the most famous uncaught serial killer of all time, and he has appeared in countless works since.
Based on the graphic novel of the same name by Alan Moore, this movie starring Johnny Depp, Heather Graham, and Ian Holm presents a heavily fictionalized version of Jack's murders.
Despite the mixed reviews, From Hell can be a pretty decent detective horror movie to enjoy on Halloween if you are not looking for historical accuracy.
2. The Irishman (2019)
Now, let's move on to the really good stuff with this 2019 gangster movie from legendary director Martin Scorsese.
Based on the 2004 book I Heard You Paint Houses by Charles Brandt, it follows Mafia hitman Frank Sheeran, played by Robert De Niro, and tracks his involvement in the unsolved murder of Jimmy Hoffa, portrayed by Al Pacino.
1. Zodiac (2007)
Featuring an all-star cast including Jake Gyllenhaal, Mark Ruffalo, Robert Downey Jr., and many others, this extremely intense mystery thriller remains one of David Fincher's best works.
The movie is based on the novels Zodiac and Zodiac Unmasked by Robert Graysmith, who worked on the case of the so-called Zodiac Killer, who murdered between 5 (confirmed) and 37 people in the late 1960s.