8 New Horror Movies Releasing for Friday the 13th This Week on Netflix, Hulu & More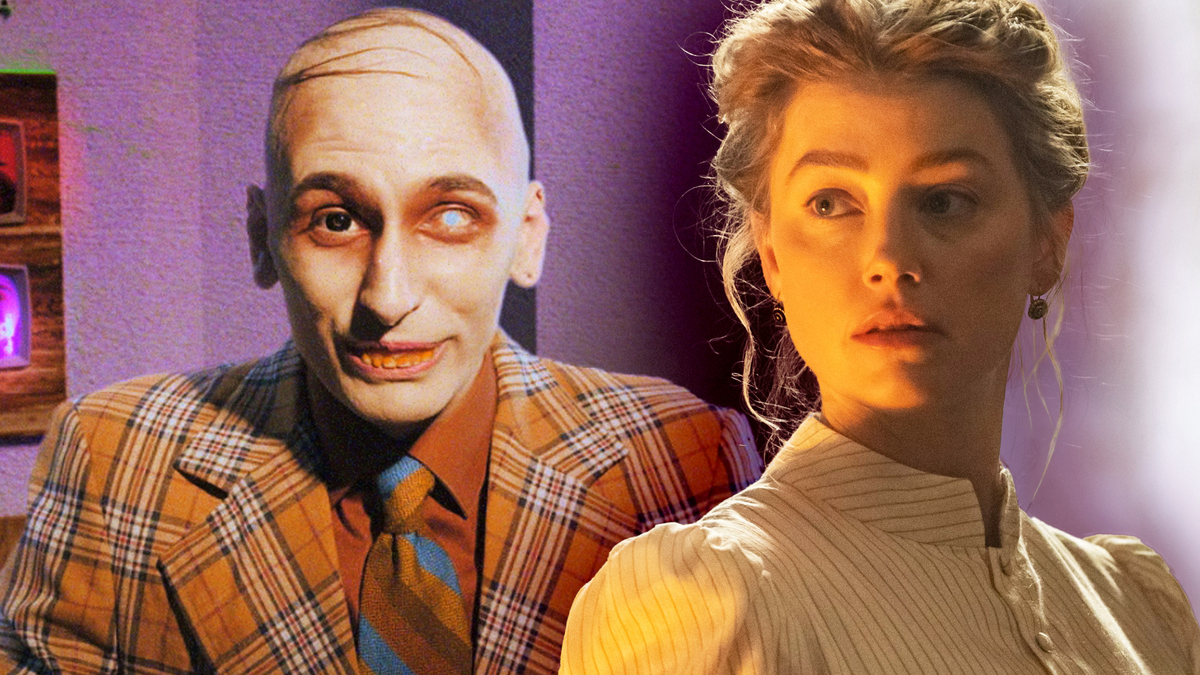 Don't miss out on getting properly spooked this weekend! Here's the list of all the top-notch new horrors for you to make this Friday the 13th truly special.
8. Dear David (Theaters and Digital)
Based on a viral BuzzFeed thread, Dear David tells the story of a comic artist Adam Ellis whose thread about creepy occurrences in his new apartment became popular. As the comic artist realized he was being haunted by the ghost of a dead child called David, he started to lose his grip on reality.
7. The Conference (Netflix )
Based on Mats Strandberg's book, The Conference positions itself as a "comedy slasher with warm, humoristic characters." Follow the spooky events at the teambuilding conference terrorized by a mysterious murderer who takes out the allegedly corrupt managers one by one.
6. 15 Cameras (VOD)
Following the success of two previous installments (with fewer cameras), 15 Cameras tells the story of a young couple whose obsession with voyeurism and spying on the new neighbors in their duplex slowly destroys their marriage and leads to deadly consequences.
5. HeBGB TV (Screambox)
If you've always wanted to be terrified of cable TV but couldn't find the reason, enter HeBGB TV — a DIY anthology series about two siblings taken on a wild and infinitely creepy journey through the mayhem of TV as they have to oppose the algorithm and their new buddy, The Purple Guy.
4. The Elderly (Theaters)
Coming from the creators of The Passenger, The Elderly has already conquered the hearts and minds of the festival and online critics. Now, this story of one guy's wife's death and a chain of paranormal occurrences that consumed the local elderly with bloodlust and insanity has come for you.
3. The Puppetman (Shudder and AMC+)
Perfecting the Final Destination's formula, The Puppetman follows the daughter of a convicted serial killer who claimed he couldn't control his body during the murders. As her friends start dying in horrifying ways around her, it's up to the girl to find the source of evil and destroy the Puppetman's curse.
2. Dark Harvest (Theaters and Digital)
Based on Norman Partridge's novel of the same name, Dark Harvest follows the kids of a cursed town that's haunted by the terrifying scarecrow monster Sawtooth Jack during Halloween. The battle with the dark force uncovers a dark secret and puts the kids in a haunting dilemma.
1. In the Fire (Theaters and VOD)
Marking Amber Heard 's return to the horror genre, In the Fire showcases the battle between scientific and religious approaches when a young doctor clashes with a priest over the fate of a disturbed boy who's allegedly responsible for the mysterious occurrences on his home plantation.