Actor's Guild's Strike Rules for Actors, Explained: Yeap, It's a Complete Hollywood Halt
SAG-AFTRA finalized their list of what the members of the Guild are not allowed to do during the strike, and boy will it render the industry completely stagnant.
Even after the strike was announced, some people were saying stuff like, "They can't really prevent actors from acting, can they?" While those folks may be just unfamiliar with the concept of a strike, it doesn't matter now: as SAG-AFTRA released the full list of forbidden actions for its members, they are virtually allowed to do… Nothing.
Yes, they are not just prohibited from playing in movies and TV series — the list includes pretty much everything even remotely related to work-ish activities. We've summed it up for you, and while you're reading, keep in mind that these rules now apply to over 160,000 professionals in the industry, not a couple of Joey Tribbianis.
Camera work
For the duration of the strike, the Guild's members can't act, sing, dance, perform stunts, puppeteer, pilot on-camera aircraft, or perform capture or motion capture work. We get all the other points, but piloting aircraft?.. Does it mean that submarines are OK or what's the point of specifically highlighting aircraft then?
Off-camera work
In terms of off-camera work, the following acts are forbidden: looping, doing promos and trailers, voice acting, singing, narrating, stunt coordinating, doing background and stand-in work, and doing photos, wardrobe/makeup tests, rehearsals and camera tests, scannings, and auditions including self-taping. So, nothing at all.
Promotion and events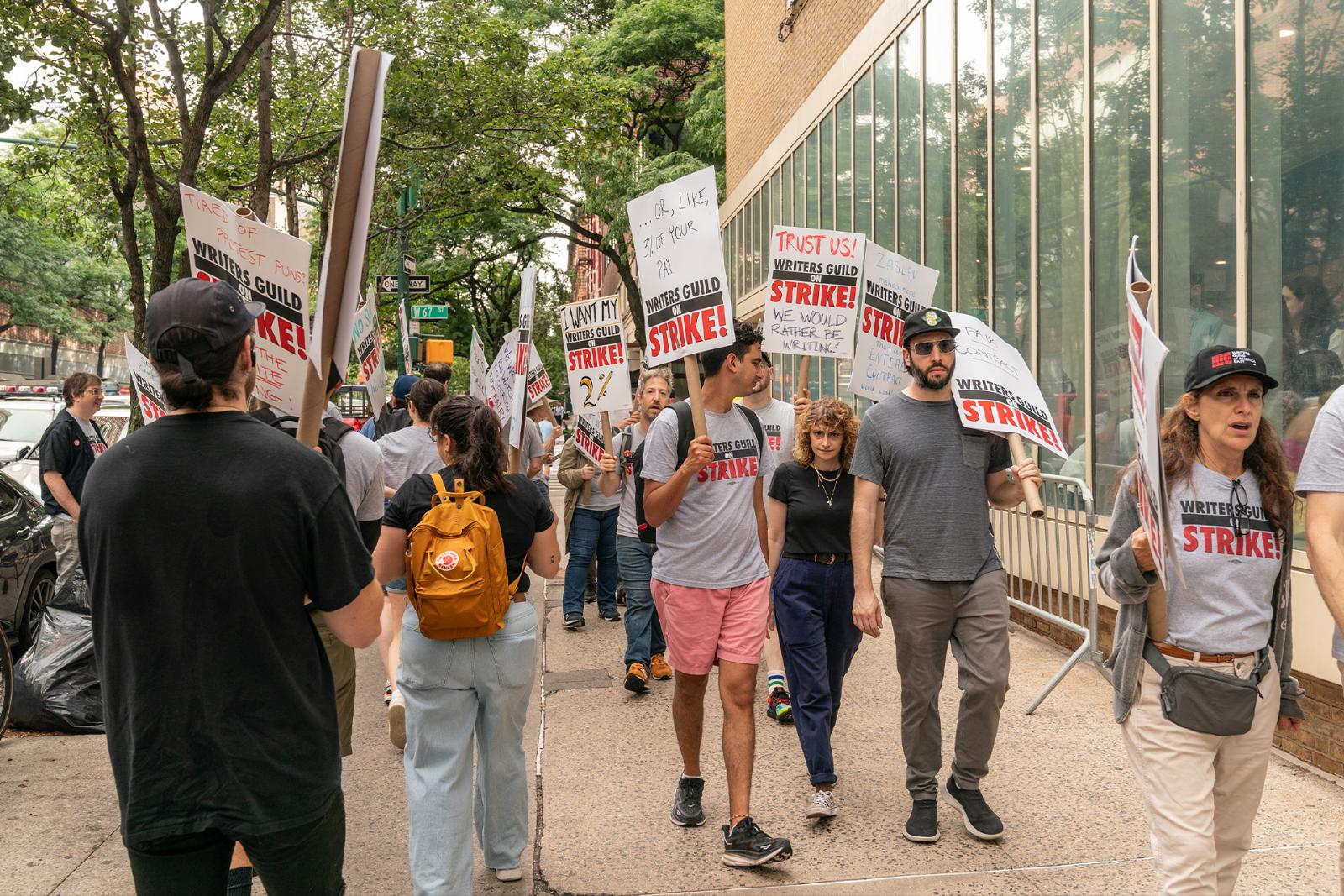 Tours, personal appearances, interviews, conventions, fan expos, festivals, FYC events, panels, premieres, screenings, award shows, junkets, podcasts, social media activities, and all other forms of PR and publicity events are prohibited for the duration of the strike. Your favorite actors will be gone from the public space for now.
Negotiations and services
Just in case someone decides to get smart, the Guild's members won't be able to consent to agreements to perform covered services or services related to them in the future. They also can't consent to the use of their digital replicas or reuse of previously created content and interacting with struck productions in any way.
See? We told you: the Guild's actors can't do virtually anything work-related now, and there are pretty much no loopholes left (thanks to the negotiations rule set, specifically). If the producers don't hurry up to accept the two striking Guilds' demands, the entire Hollywood will enter the biggest halt in history.
Sure, the studios are rich — but it's not like you can make movies without scripts and actors. And each day of the halt will cost the producers millions upon millions of dollars.
Source: Variety