Actor's Guild Joins the Strike: Terrible Consequences for the Industry, Explained
As North American actors begin their own strike against studios, the situation in Hollywood grows dire. Here's what the joint actors' and writers' strike means for the industry.
Tonight, it became known that the contract negotiations between the Alliance of Motion Picture and Television Producers and the Screen Actors Guild fell flat. This morning, the Actor's Guild's national board is meeting to officially approve the launch of their own strike that will add up to the currently ongoing Writer's Guild strike.
For Hollywood, this essentially means a complete and utter halt: with no scripts and no performers, the movie industry is going to stagnate right until a resolution is found. But just how massive will the consequences of this double strike be?
The only time such a joint strike of writers and actors happened before was all the way back in 1960. At the time, Ronald Reagan was the president of the SAG, and together with the Writer's Guild representatives, he managed to put Hollywood on pause: there was nothing going on in the industry in terms of production.
In 1960, the joint strike achieved its goals as the producers were losing hundreds of millions of dollars; this time, we can expect the same result but on a larger scale. As with the first double strike, the two Guilds are more than likely to make the producers accept their demands which come down to increased salaries and protection from AI.
In the 20th century, the Alliance of Producers had to start the now-common practice of residues (royalties for actors and writers), and now, we're expecting them to enforce the protection of both writers and actors from the ever-growing reach of neural networks: writers want their scripts safe, and actors want their faces intact.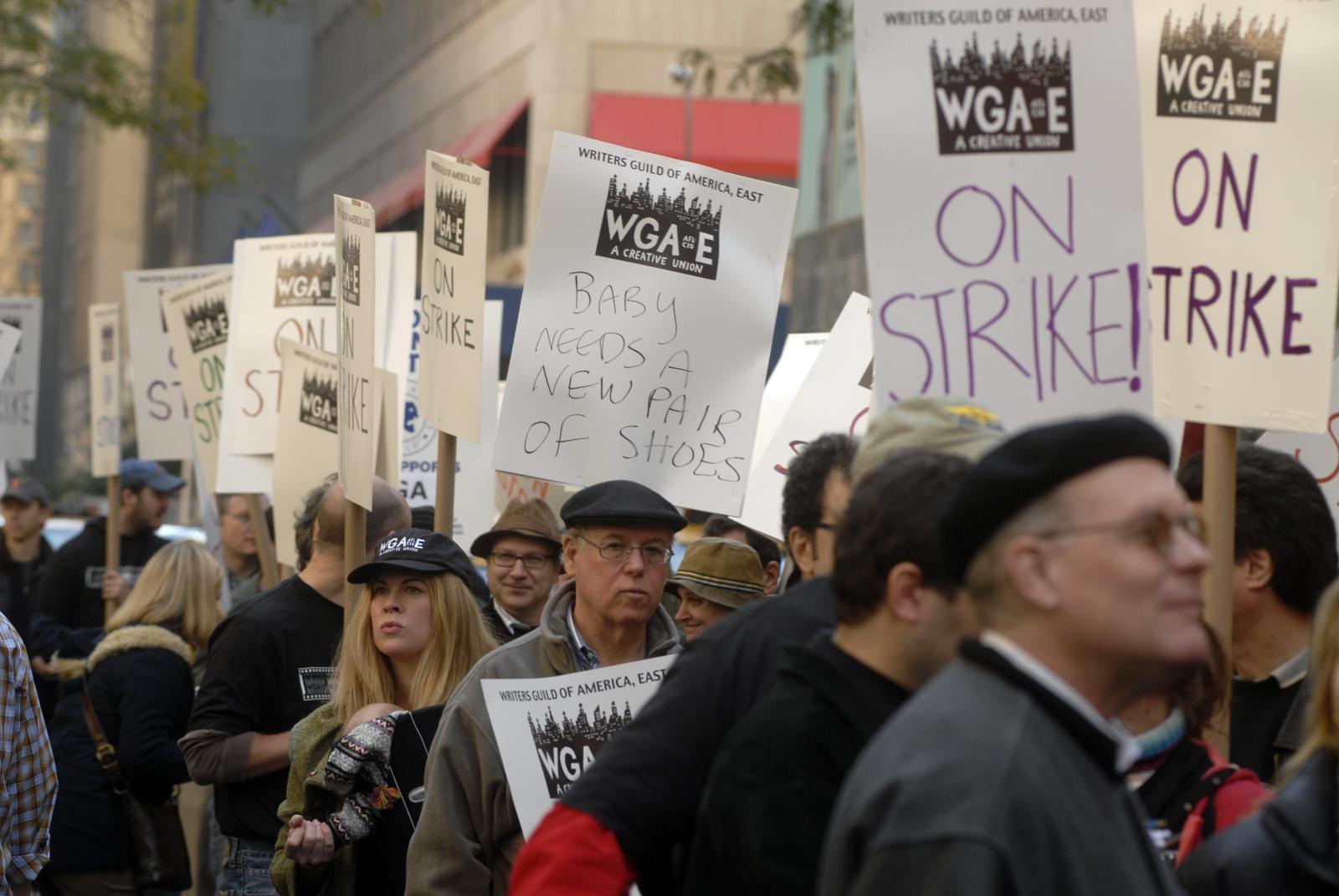 As of now, both the Actor's Guild and the Alliance of Producers are pointing fingers at each other, trying to pin the blame for the upcoming strike on their rivals, but it doesn't really matter. In a day's span, Hollywood will come to perhaps the biggest halt in its history, and if history taught us something, it will have to change forever.
It's not like the producers can wait this out: each day of the double strike will cost them and their studios millions upon millions of dollars. They will have to make a move, and with both actors and writers against them, the only possible move will be to surrender and accept the changes that have already made their way into the industry.
Source: Deadline