Amy Schumer Reveals Her Rejected Alec Baldwin Joke For Oscars, And It's Just Awful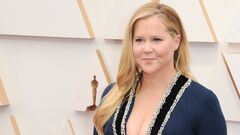 Latest Academy Awards celebration already became quite infamous thanks to a certain event taking place during a certain comedian's monologue, but what if it could have been an even bigger disaster?
Amy Schumer, stand-up comedian and Oscar's co-host, was certainly eager to deliver. During her show at the Las Vegas' Mirage Theater last Saturday, Schumer told the public about the joke she was willing to say at the Academy Awards. The quip in question mentions last year's accident involving '30 Rock' star Alec Baldwin, which saw the actor fatally shooting cinematographer Halyna Hutchins. Let's just say that joking on that tragic matter feels inappropriate in and of itself, but Schumer's joke managed to be far worse than even the wildest guesses.
"Don't Look Up is the name of a movie? More like don't look down the barrel of Alec Baldwin's shotgun".
Yikes. No wonder the Academy producers decided against that joke. Apart from it just being not funny, it would've certainly caused an outrage amongst Hutchins and Baldwin's fans, family and colleagues. That being said, it already caused quite a disturbance for thousands of people online, who condemn Schumer for her utterly inappropriate remarks. The situation was worsened by comedian's saying that she "wasn't allowed to say any of that, but you can just come up & [slap] someone", as if joking about the tragedy is somehow more appropriate than slapping people on stage.