One of the first things you'll notice while watching Blackbird – alongside Taron Edgerton's surprisingly elegant American accent and some clever dialog – is the actor's six pack which he quite gingerly displays along with some other well-toned body parts.
Never shying away from a challenge, did Edgerton actually go naked – or did he use a body double, like so many of his celebrity pals choose to do in this sort of scenes?
Black Bird, a six-episode mini-series based on a prison memoir In With the Devil, written by James Keene with Hillel Levin, was a surprising choice for Taron Egerton, who previously dazzled us in Elton John biopic. Wanting to do something different, Egerton chose to play an ex-star athlete, now convicted of drug trafficking and asked to elicit a confession out of a suspected serial killer. Sound dark enough? It gets darker – so much that the very process of writing one of the episodes made Dennis Lehane (who developed, wrote and executive produced the series) cry.
For the role of very masculine and very narcissistic James Keene Taron Egerton had to bulked up significantly – and then keep it that way during excruciating 6 months of shooting in New Orleans, going through long days and working nights. It paid off, and rather spectacularly: in one of the opening scenes in Black Bird Episode 1, you just can't help but actually try to count all those abs the actor's packing. But one of the biggest highlights of the very first episode is a hot and steamy sex scene, with the Egerton's character being fully naked and displaying his back, rippling with muscle, and all the body parts below it right to the camera.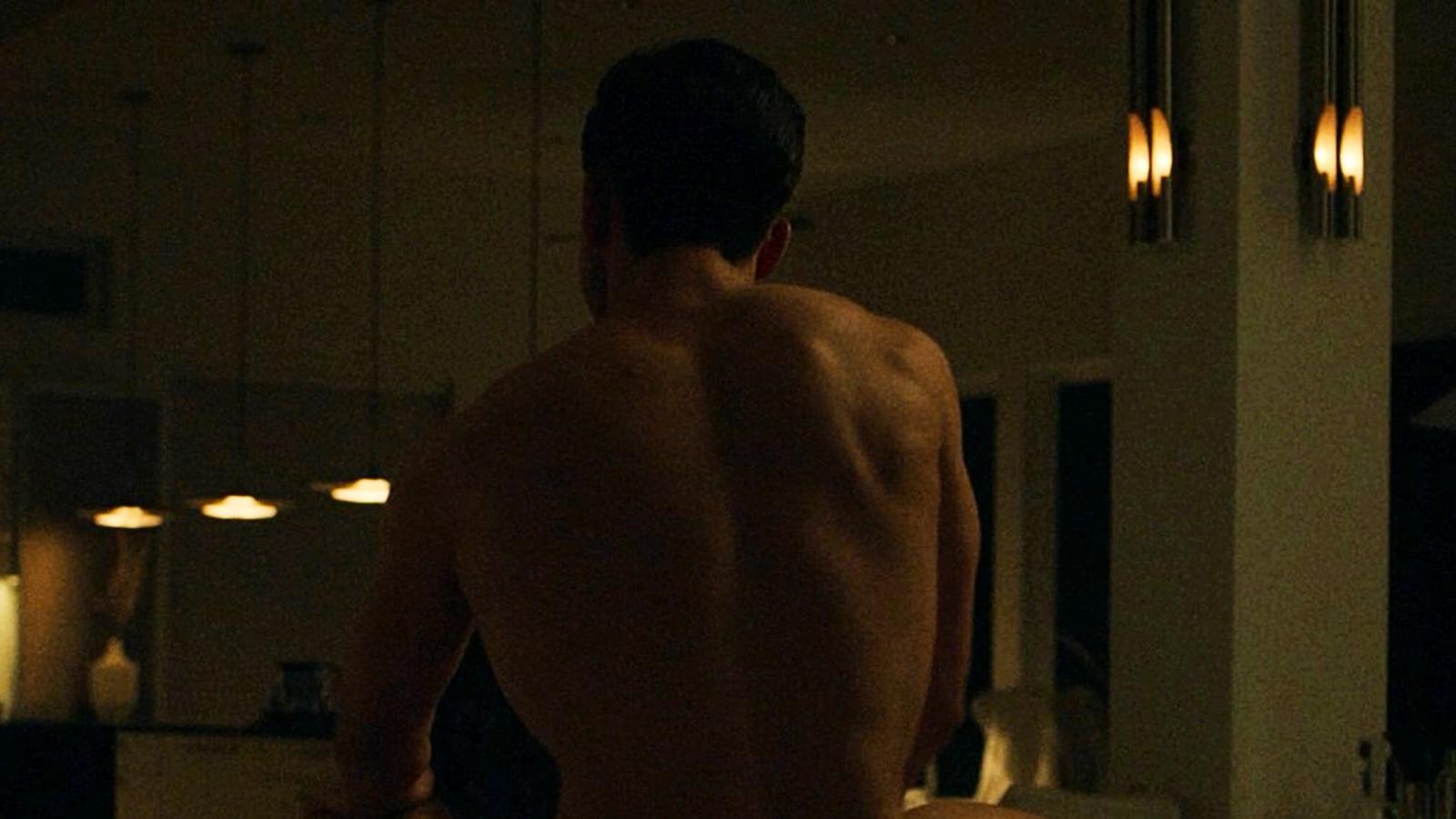 Not the shot you were hoping for, but still that scene in question
Of course, Egerton fans couldn't help but wonder, is this muscled back (and, well, those other body parts) actually the actor's, or was it a body double, whose buttocks we have to watch moving quite enthusiastically for a couple of minutes in that sex scene?
Well, turns out it was indeed Egerton in all his muscled-up glory and not a body double. The actor's certainly no stranger to rather intimate scenes in films and TV series alike. After all, we got a shower scene in The Smoke (2014), where Egerton is once again shown naked, back to the camera, and a gay sex scene with Richard Madden in Rocketman (2019). But it can be safely said that Black Bird is by far the most daring or/and explicit – take your pick.
The series debuted July 8 and is currently streaming on Apple TV Plus. Needless to say that Black Bird is totally worth watching, and not just for hot Taron Egerton scenes: dark and intriguing psychological thriller, Apple's latest is already praised as one of the best limited series of the year, scoring 98% on Rotten Tomatoes.