Dwayne 'The Rock' Johnson's DC Character to Be Recast in Superman: Legacy, Rumors Suggest
Things just don't get better between The Rock and DC as the recent photo shared by Gunn reveals his plans to recast yet another character that was booked by Johnson.
As soon as James Gunn and Peter Safran took over DC, their first decisions included casting quite a few actors out immediately — and apart from the very controversial firing of Henry Cavill and Ben Affleck, this also included Dwayne Johnson.
The Rock was stripped of his Black Adam suit in next to no time.
Apparently, the new co-heads of DC didn't take Johnson's attempts to carve out a piece of the DC Universe for himself lightly, so he was eliminated altogether.
While Black Adam is The Rock's single most-known DC character, he wasn't the only one — and you'll have to forget about Johnson's other role right after learning about it.
The speculation started after James Gunn posted a photo on his Threads account.
"Art department dog Nora got dressed up for the office today," the director wrote.
While Nora the Art Department Dog is undeniably cute in her little Superman suit, these photos were admittedly a smart way to reveal Gunn's plans for Superman: Legacy…or a pretty unique leak. Because when fans started studying the pictures more closely, they noticed a peculiar detail on the background: very specific comics.
Two comic issues that can be found in the photos are Lost Boy: A Tale of Krypto the Superdog and Adventure Comics #210. Both are dedicated to Krypto the Superdog, and we don't think it's a coincidence that these two issues were on the background of these exact pictures featuring Nora the Art Department Dog in a Superman suit.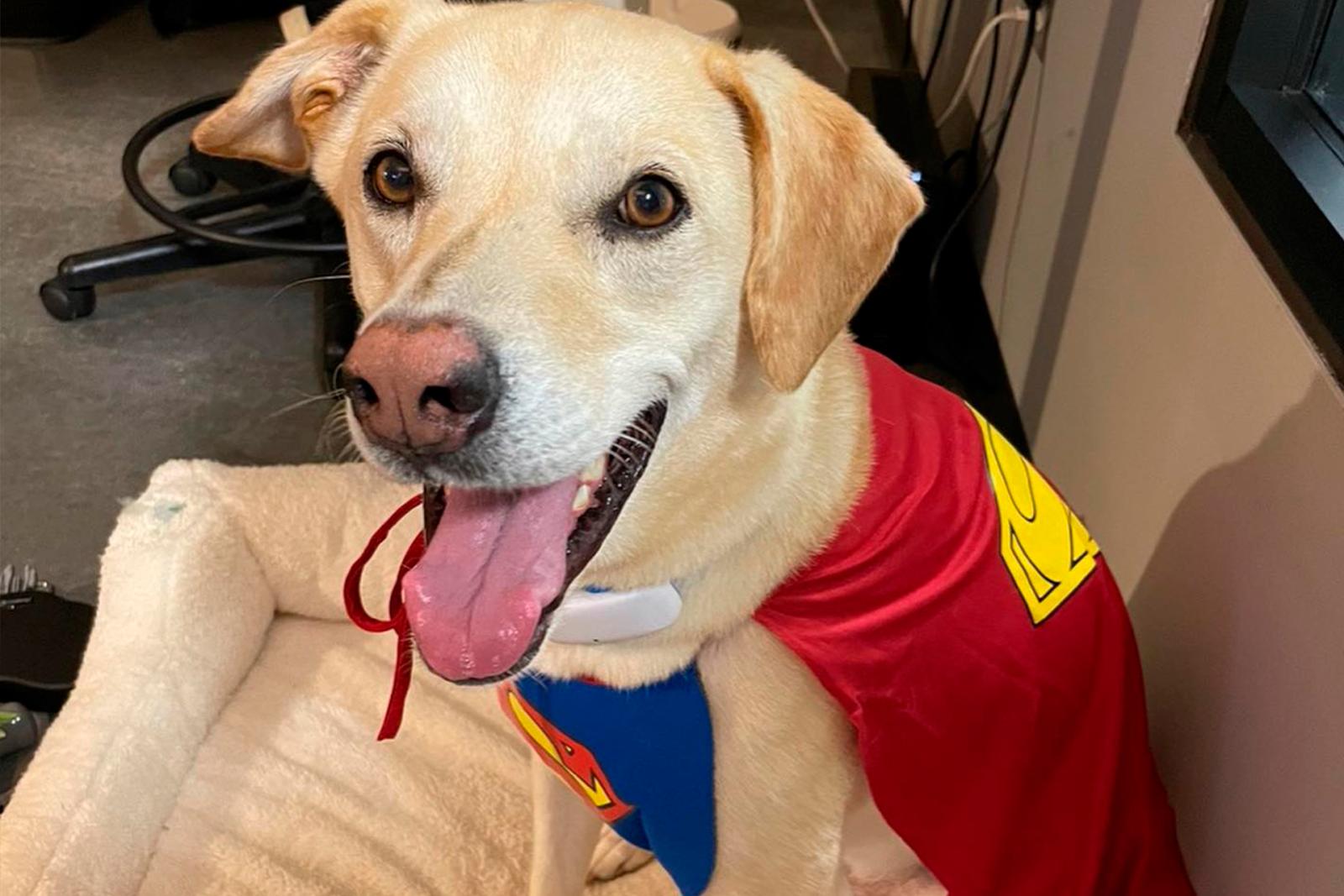 The one obvious deduction is that Krypto will be part of Superman: Legacy. This is delightful news for all superhero dog lovers — but not for Dwayne Johnson. The Rock voiced Krypto in DC League of Super-Pets back in the day, and since he's out of the game now and Krypto will be featured soon, it's another lost role for Johnson.
Remember how we told you that you'll have to forget about Dwayne's other DC role immediately after learning about it? Well, the time has come. The Rock definitely won't be voicing Krypto in Superman: Legacy, and for all we know, Nora the Art Department Dog will take his place, instead. She's a good girl. She's got this.
Source: James Gunn via Threads