Every 'Supernatural' Easter Egg in 'The Boys' Season 3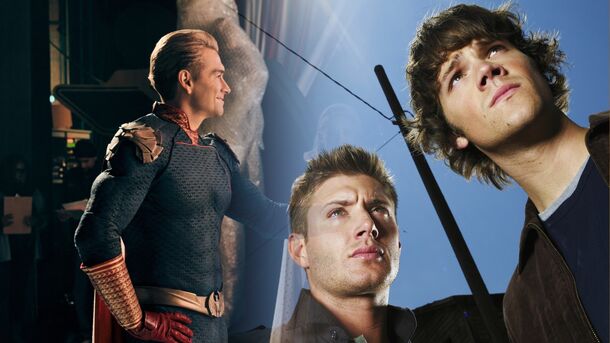 You didn't think that the show written by Eric Kripke and starring Jensen Ackles would lack nods to 'Supernatural', did you?
Who could have thought that season 3 of 'The Boys ' would be stuffed with 'Supernatural ' Easter eggs. From the lovely homages to the disturbing song choices, let us take you on a little journey through this season's references to the show where Jensen Ackles was allowed way less than in 'The Boys'.
January 24
In episode 5, when the Boys are viewing a Russian-made recording of procedures that Soldier Boy underwent when he was captured, a scientist can be heard saying on the tape: "Please note that due to the procedure dated January 24 the subject still registers high radiation levels".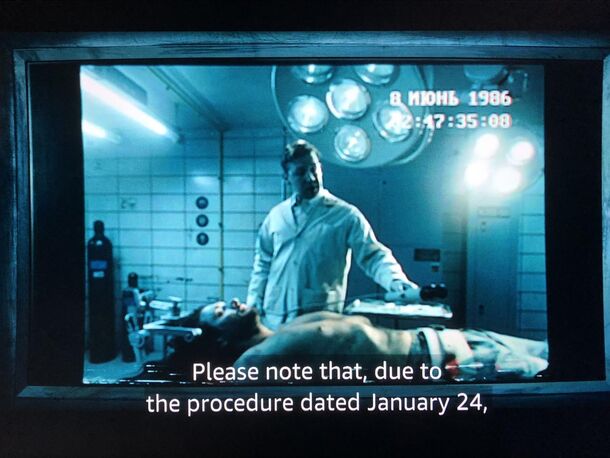 OG 'Supernatural' fans were quick to catch that, remembering that January 24 is in fact Dean Winchester's birthday. Isn't that a lovely nod from Eric Kripke?
Vote Singer
Once Soldier Boy discovers himself in present days and takes a promenade around the city, he spots a poster that reads "Robert Singer. A Stronger America". For those who never saw a single second of 'Supernatural', it's just another shot.
But for those who know that Jim Beaver does not only portray US Defense Secretary in 'The Boys', but also Sam and Dean's father figure Bobby in 'Supernatural', this Easter egg meant the world. The funniest thing about it that Beaver's characters even share one name: 'Supernatural's Bobby is also named Robert Singer, which was a nod to the show's producer of the same name.
What a full circle, huh?
Speedwagon
Enough of the wholesome stuff, time for something disturbing – this is 'The Boys' we're talking about. This Easter egg is a lot less enjoyable homage to 'Supernatural', coming from episode 7 where Soldier Boy is… well, playing with himself as he watches a couple of elderly women stripping for him and apparently warming up.
The worst thing about it is that it all happens with REO Speedwagon's 'Can't Fight This Feeling Anymore' on. Yes, the very same song that Dean Winchester hummed in his Impala in season 2 of 'Supernatural' when he fell in love with a girl… oh, the things this soundtrack was about to accompany.
'Winchester in That Trunk'
This one is technically brought to you by 'The Boys' social media account, but the trunk shot was also featured in episode 7, when Soldier Boy, Butcher and Hughie went to hunt down Mindstorm. 'The Boys' social media accounts shared a still from the scene, captioning it with "There's a Winchester in that trunk but it ain't the kind you're thinkin'".
Yeah, this show has obviously went further than just having a full range of weapons against the supernatural creatures the Winchester brothers faced. This time, it's more about Compound V vials, Soldier Boy's shield and perhaps some weed to keep his PTSD under control.