Fans Keep Finding Hidden Details in Spider-Man: Across the Spider-Verse
Do the hidden details in Across the Spider-Verse ever come to an end?
Spider-Man: Across the Spider-Verse is loaded with tons of hidden details and Easter eggs that you'd need super focus to tally up. Some are right there, easy to spot, while others need a bit of a detective eye to catch.
The Vulture's Voice
Remember that menacing Renaissance Vulture from the movie? Surprisingly, he was voiced by Jorma Taccone. The same Jorma Taccone from the comedy trio The Lonely Island.
What's surprising about him voicing this character is that in the 2021 Miles Morales comic book, Miles hosts Sunday Night Live and does a skit with Jorma Taccone as the Vulture.
It's always fun to see (or in this case, hear) comedians take on more serious roles, and Jorma nailed it.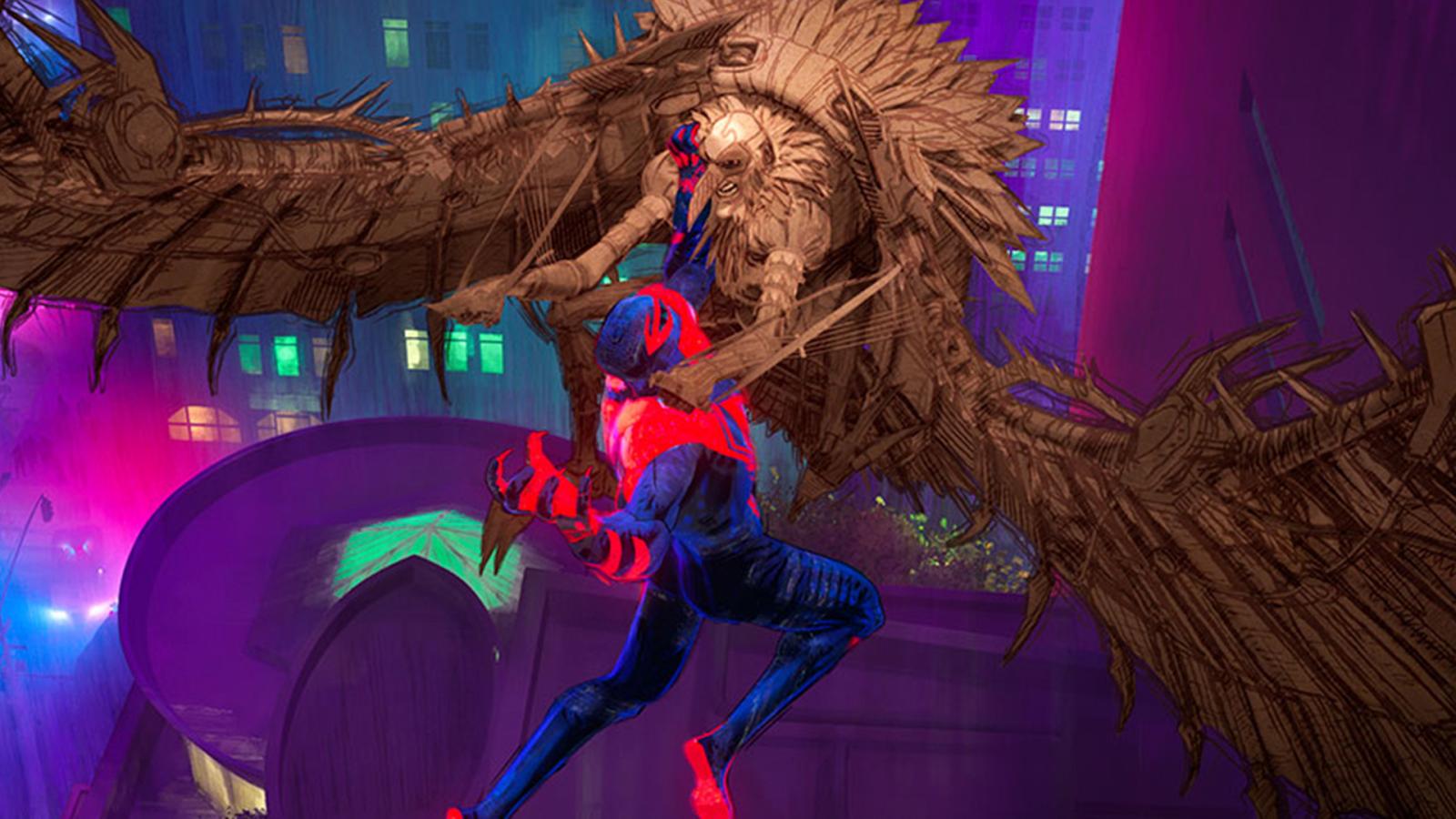 Michelle Obama
Looks like in Miles' universe there is president Obama, but Michelle Obama. In Miles' room there is a little poster that implies that Michelle Obama is running (or was running) for president in his world.
Original Suit Cameo
There's a blink-and-you'll-miss-it moment during the Spider-men chase scene where you can spot Miles' first Spider-man suit. If you recall, back in Into the Spiderverse (2018), Miles buys a Spider-man suit from Stan Lee. That very suit makes a brief appearance in this scene.
Easter Egg for Gamers
The movie also has something for the gamers out there. In one scene, Miles's roommate, Ganke, is seen playing a game. But it's not just any game; it's the upcoming Marvel's Spider-Man 2 for PS5.
Ganke tells Miles that he's not exactly his "guy in the chair." But, if you check out the Marvel's Spider-Man 2 trailer, it's pretty obvious that Ganke is actually Miles' "guy in the chair." And it's pretty funny that Ganke is playing a video game and he's a character in it.
Marvel's Spider-Man 2 is expected to be released on 20 October 2023, exclusively on PlayStation 5.
Beyond the Spider-Verse was supposed to come out on March 29, 2024. But last month, Sony took the movie off their release schedule. Reportedly, the movie got pushed back due to the ongoing SAG-AFTRA strike.