It's been decades since our favorite group of friends took the small screen by storm only to end up living in our hearts, rent-free, to this day.
It's not just the core cast that was brilliant: some of the 'Friends' side characters were memorable and well-loved, with their lines instantly becoming popular quotes and their mannerisms easily recalled years after the show ended (Janice and her paper bag breathing technique, anyone?)
Perhaps one of the most important side characters was Carol, Ross' ex-wife and the mother of his son, Ben. Played by Jane Sibbett, she was in the show right from the start and almost to the very end, appearing in 15 episodes in total, but not every 'Friends' fan actually knows that in the beginning Carol looked quite differently.
Initially the part of Ross' lesbian ex-wife went to Anita Barone, American actress perhaps most famous for her stint in sitcoms such as 'The Jeff Foxworthy Show', 'Shake It Up' and 'The War at Home'. Fun fact: Anita wasn't the only 'Friends' actor with 'The War at Home' in their list of roles. Remember Michael Rapaport, who played a police officer Gary that Phoebe dated in 'Friends'? Well, he too starred in 'The War at Home' keeping Anita company as her character's husband.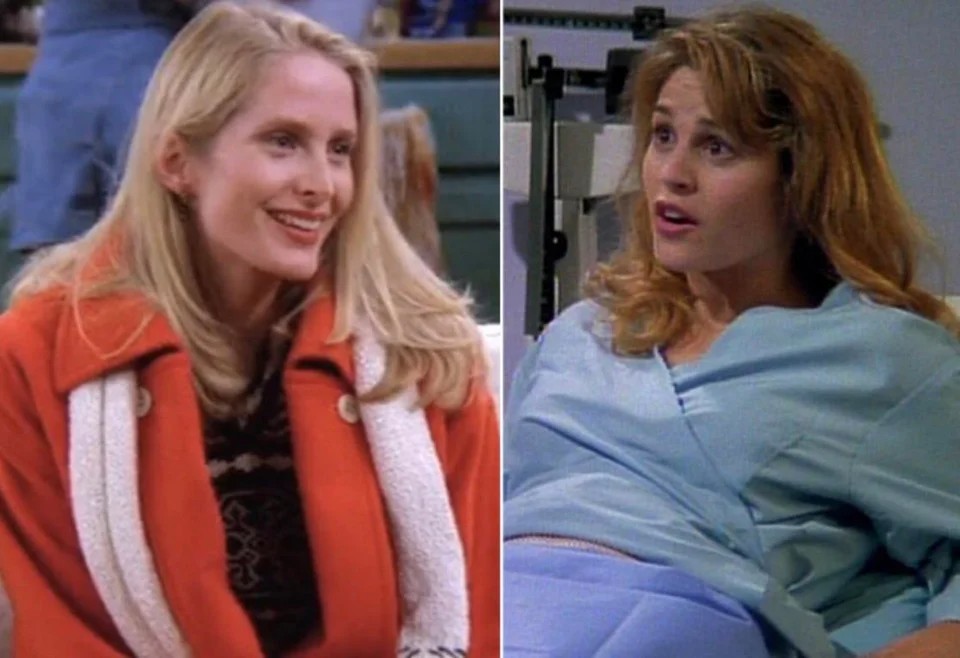 So, there you have it: instead of being blonde, with narrow face and straight hair, Carol initially looked differently with wavy brown hair and rounder face. It's not just the actresses' looking different: 'Friends' fans actually liked Jane Sibbett's Carol much better, saying that she, in fact, was funnier and a lot more memorable, not to mention her chemistry with Jessica Hecht (who played Carol's wife Susan in 'Friends'), which was off the charts.
"Though I've got sympathy for the first Carol, the second Carol totally owned the role. She just had this sarcastic edge that was perfect for playing off Ross," as one of the 'Friends' fans put it on Reddit.
Wonder what actually happened to Anita Barone for her to be replaced with Jane Sibbett? Well, the decision to leave 'Friends' was hers and hers alone: the actress decided to leave the show pursue a more full-time role. According to Anita's list of roles on IMDb, there weren't any breakthroughs in her career (after all, there are few projects that can be compared with 'Friends') – not that her career was terrible or anything; the actress has been steadily working all these years, appearing in small roles in quite a few successful shows from 'Desperate Housewives' to 'A Million Little Things'.
As for Jane Sibbett, she worked very hard to earn her place in 'Friends'. Did you know, for example, that the actress had just given birth to her son when she was offered the part? That's right: just two days after Jane delivered a baby she was on the set, trying to balance filming and breastfeeding! Initially it was only supposed to be a two-week job, but Jane's Carol was such a perfect addition to the series, that eventually the writers just kept bringing her back and even got her a romantic wedding.