Harry Potter's Most Misunderstood Character Had Everything to Do with Voldemort's Fate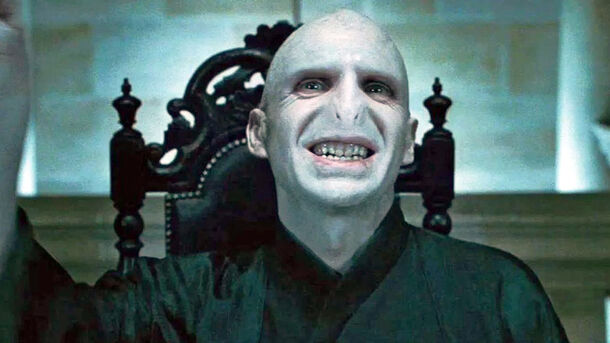 Do you still think Severus Snape was the most misunderstood Harry Potter character? Really? After all these years? Well, then you're wrong — and here's why.
Summary:
Many fans believe that Severus Snape is the most misunderstood Harry Potter character.
Tom Riddle Sr. is largely hated by Potterheads for leaving Merope and his young son.
The only reason Riddle Sr. had a son was that he was forced to serve Merope as her love doll.
With over 700 Harry Potter characters to choose from, we all have someone we love, hate, are bored with, and can't stand. Everyone loves Lupin, hates Umbridge, doesn't care for Filch, and can't stand Percy. But the thing is, most fans are in the dark about who the most misunderstood character in the franchise was.
Many people would claim that it was Severus Snape. A solid guess, sure; but bringing something upon oneself and behaving like it doesn't make one misunderstood. There was another man in Harry Potter, a true victim who no one even talks about — and when they do, it's usually to wrongly accuse him.
What Do We Know About Tom Riddle Senior?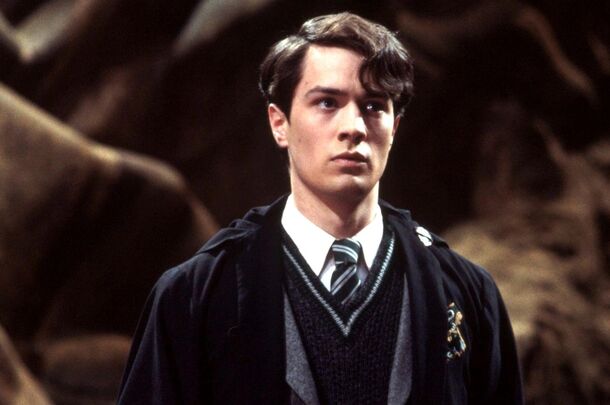 Tom Riddle Sr. was Voldemort's father. A young, handsome, and arrogant Muggle, he was an occasional passerby near the Gaunt's house. Merope Gaunt was enamored with him, and after her father and brother were imprisoned, she tricked Riddle Sr. into drinking a love potion as he was once again passing.
The young man "fell in love" with Merope then and there, and for many months, she kept him around. It was a scandal, but Merope was happy. Evidently, she was taking full advantage of the love potion, because, after some time, she was pregnant with Tom Riddle Jr. That's when she stopped giving the potion to her baby's father.
Merope hoped that by then, Tom was already in love with her — but in reality, he left immediately. He returned to his parents' house and lived with them until the end of his life, clearly too traumatized by the months spent in captivity, enchanted to please a woman he not only didn't love but despised to some degree. He never recovered.
What Do Fans Think About Tom Riddle Senior?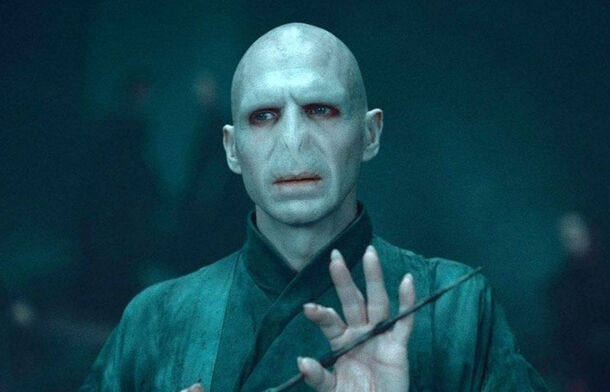 Unfortunately, many fans misinterpret the story of Merope Gaunt and Tom Riddle Sr.'s "loving family." We often see people judging Riddle Sr. for leaving Merope after he was free from the love potion-induced bond. Many even claim that it was his fault that Voldemort turned out a monster and Merope died alone, broke, and forgotten.
Tom Riddle Sr. was but a victim of Merope Gaunt's ill-minded wizardry. For months, he was unable to feel anything but blind adoration thanks to the potion she gave him while the woman was taking full advantage of Riddle Sr.'s inability to say no to her. A captive in his own body, the young man was used and abused and couldn't resist it.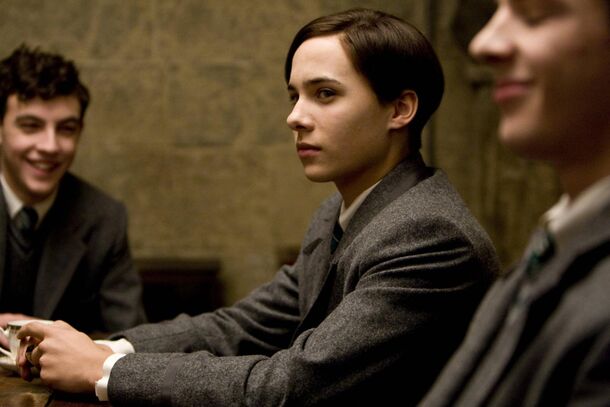 It's safe to say that Tom Riddle Sr. was the most misunderstood character in Harry Potter, and definitely one of the most falsely accused. This poor traumatized Muggle lost everything he had before to a witch, including parts of his sanity, and all he got in return was a murderous unwanted son…and a fandom that somehow hates him.
Riddle Sr. had every right to leave Merope, and she had no right to treat him like a love doll. Voldemort's mother had no one but herself to blame for her fate and that of her only child. Tom Riddle Sr. had no one but her to blame, either. And so don't we.