Harry Potter Theory Cleverly Explains How Snape Fooled Voldemort For Years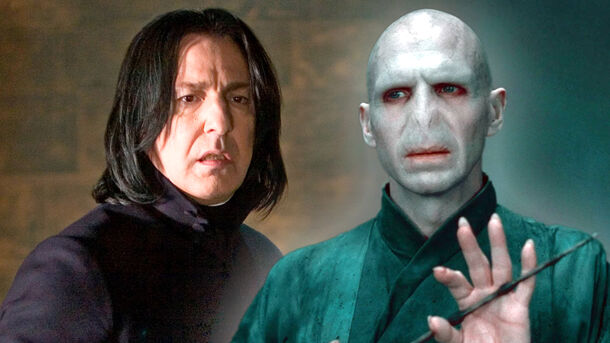 Severus Snape was a strong Occlumens, but Lord Voldemort was a powerful Legilimens who would've noticed any lies. How could Snape fool him for years?
In the Wizarding World, mind magic is potentially the most disturbing and underregulated — and there are numerous dangers for anyone who can't shield their minds from external threats. Such a protection technique is known as Occlumency, and the counter-technique aimed at breaking mental defenses is called Legilimency.
Severus Snape was famously an incredibly talented Occlumens who was even assigned to teach this art to Harry Potter. Despite the ultimate failure of their classes, Snape was brilliant in his craft, and the fact that he'd managed to remain Voldemort's closest advisor for years while also being Dumbledore's double agent proves it best.
Indeed, Severus Snape was the only Death Eater whom Lord Voldemort respected to some extent. Unlike others, whom the Dark Lord considered lesser beings, he was always interested in hearing Snape's input and trusted him way more than others.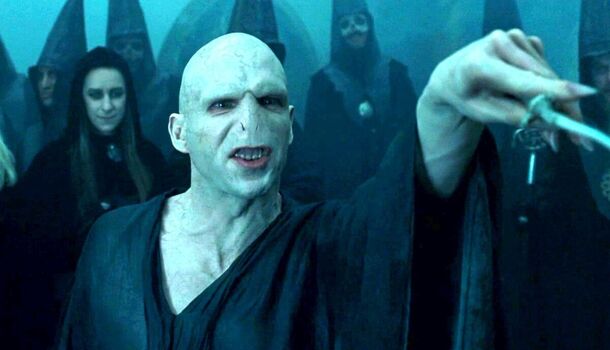 But as we all remember, Voldemort, in turn, was the strongest Legilimens, meaning he could if not break Snape's mental defenses then at least sense lies. How could Snape successfully shield his mind from the Dark Lord for many years without the latter even realizing that? Did Voldemort just trust him so much that he didn't check?
Of course, he didn't. In the end, Lord Voldemort trusted no one — so instead of trying to shield his mind from the Dark Lord's manipulations, Snape used another technique. He allowed Voldemort into his mind but concealed some crucial data.
And most importantly, he never directly lied to Lord Voldemort.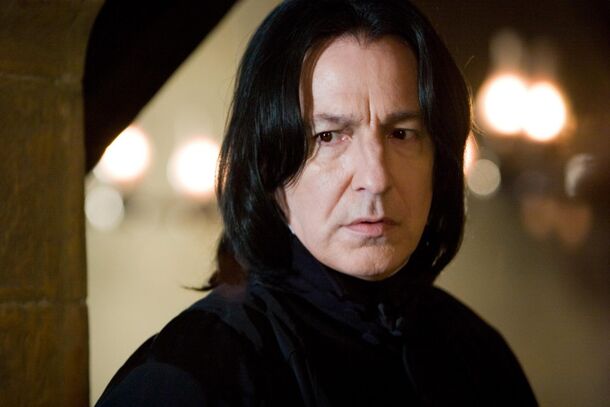 Throughout all Harry Potter books and movies, Severus Snape never told a lie: instead, he would conceal parts of information and share absolute truth.
Why didn't Snape come to Voldemort's calling during his resurrection? He thought his master was dead — and this was true. Of course, he was also serving Dumbledore then, but that didn't have to be said out loud.
Why did Snape prevent Quirrell from getting the Sorcerer's Stone? Because he wasn't aware that the Dark Lord was behind Quirrell — also, completely true. Oh, and also, Dumbledore implied that it could be used by Voldemort, but shush.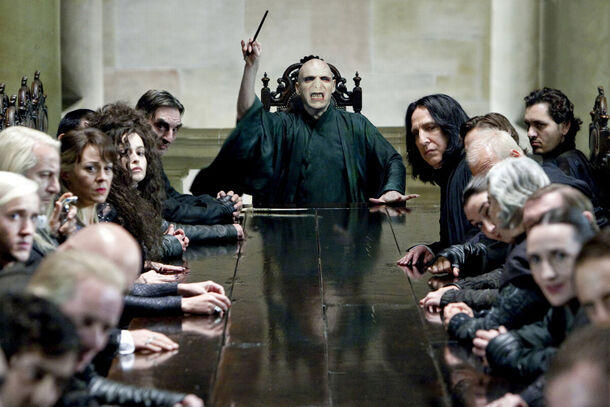 Why couldn't Snape give Voldemort more information about Dumbledore's business? Because the Headmaster largely kept his grumpy friend in the dark. So what if he did that precisely because he knew that otherwise, Snape would have to share it?
By drop-feeding Voldemort with portions of pure and naked truth and concealing the details that didn't directly interfere with it, Severus Snape was able to remain Lord Voldemort's closest and most trusted ally for years without the latter suspecting a thing. This in itself was Snape's most impressive feat in the entire series.
Severus Snape was a powerful wizard — but if anything, he was an even better spy.
Source: Jason Sarasti via Quora