Here's What Bobby Really Thought About B.I Departure: "Is This The End Of iKON?"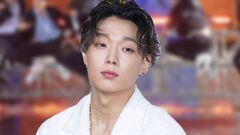 In a rare candid interview iKON members touched down on one of the most emotionally heavy topic: pillar-like member leaving the group after a drug scandal.
If you've never heard about iKON 's interview on 'Oh Eun Young's Golden Clinic' before, you should definitely check it out on YouTube: renowned psychiatrist Dr. Oh Eun Young got our boys talking candidly about worst (well, maybe not the worst per se, but definitely the saddest) experiences in their professional lives, and the whole conversation about success, anxiety, popularity gradually falling feels open and almost painfully honest.
One of the highlights of that conversation is Bobby's reaction to B.I departure: perhaps for the very first time, iKON members shared what they really thought and how they really felt about the whole situation – and what consequences they had to face after one of their friends, who'd been with the group for so long, had left.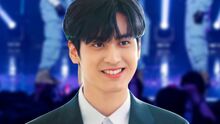 iKON's Chanwoo Gives a Shout Out to His First Ever Fan, And It's The Sweetest Thing Ever
It's been three years since one of the biggest scandals in K-pop industry, and only now both B.I & iKON have finally been able to move on, taking big steps forward. But at the time, when the pillar-like member left the group so suddenly and YG made other iKON members basically carry on as if nothing happened, they struggled with it and suffered, both mentally and physically, going through insane amount of pressure and anxiety. Bobby admitted on 'Oh Eun Young's Golden Clinic' that he was afraid it was actually the end for iKON entirely.
"Since the pillar-like member who did so much for the team was now gone, I thought, 'Is this the end of iKON?'"
Similar sentiments were voiced by Donghyuk and Junhoe, who alongside Bobby talked to Dr. Oh Eun Young about their experience after B.I departure. The way Donghyuk describes it is no less than heart-wrenching:
"I felt dumbfounded that the leader was not on the team, who did so much for us. During that time, I don't think the members took a single step out of their rooms."
Imagine being unable to process what happened, just staying in you room while having to keep your "I'm okay, it's all good" mask in public? No wonder iKON fans were overwhelmed with raw emotions after watching such a candid interview.
"iKON is a group that I valued most for their honesty/transparency. Unlike many other groups, who too also honest and transparent, they felt the most realistic/most like normal people. Whenever something was upsetting them, it would show in their faces. After the whole "incident", the group lost all of their heart, with the members very quickly getting tired of putting on a facade and it showed. Very much." – Sightseeings.
For many of them watching the interview brought back all the emotions the fandom went through back in the day.
I" can't stop crying watching this and hearing Hanbin's name from Bobby's mouth after so long time I just became so emotional," one of the fans confessed on YouTube.