The dream role for every teenage girl in the 2000s.
Long before stealing our hearts as Nancy Wheeler in 'Stranger Things', Natalia Dyer managed to star in yet another popular (at least at the time) production: apparently she was in 'Hannah Montana: The Movie', but, if you can't remember it, don't be all that surprised. First of all, the role was admittedly very small, and second – the movie in question was released in 2009. How well do you remember 2009 at all?
Anyway, for Natalia the movie starring Miley Cyrus was a pretty big deal, jump-starting her career as an actress. In 'Hannah Montana: The Movie' Dyer, then 13 years old, played an average Hannah's fan (Miley Cyrus herself was only 14 years old at the time, not much older than Natalia). Her character was a British girl named Clarissa Granger (very British last name indeed). Here's what she looked like: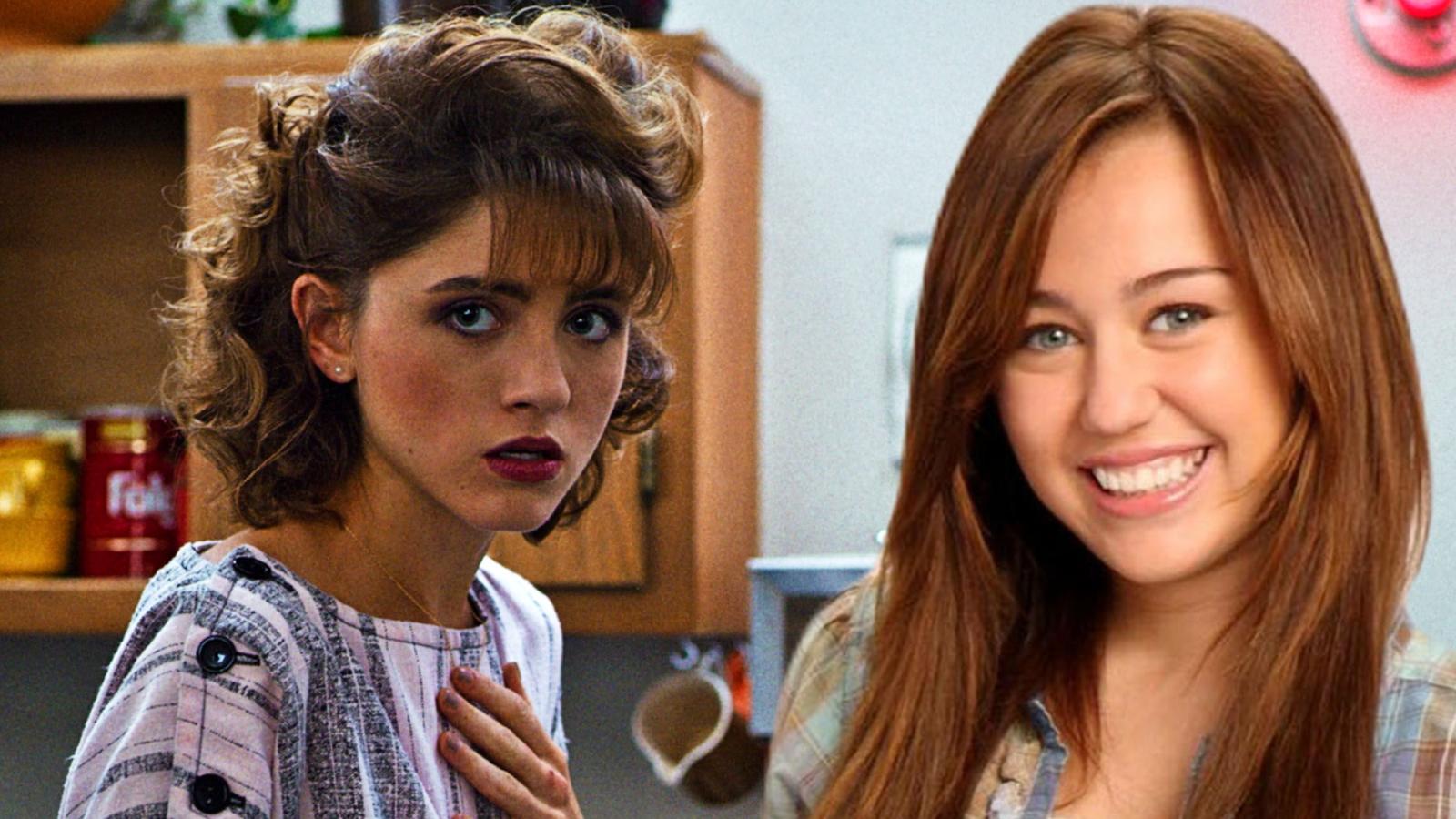 The role was a big deal not only for Natalia herself, but also, understandably, for pretty much everyone who knew her: in 2009 the actress lived in Nashville, not known for a big number of Hollywood projects shooting in the area, so basically a Nashville girl being in a big movie and starring alongside a huge celebrity quickly became the talk of the town.
Although the role was fairly small, the expectations were quite high: for example, it was necessary to be able to speak with a British accent. The future star of 'Stranger Things' did not do so well with that particular task, but despite her bad accent, she was given a role (after all, it was mostly about screaming "Hannah Montana" and squealing). And the rest, as they say, is history.
Fun fact: Natalia wasn't the only one big name in 'Hannah Montana: The Movie' (leaving out Miley Cyrus). Taylor Swift and Tyra Banks also starred in the movie, which ended up grossing over $155 million in worldwide box office revenue against a $30 million budget. Not the worst way to begin an acting career, right?
Natalia isn't the only one in 'Stranger Things' cast whose career started with a role in a big production. Sadie Sink's first speaking role was in "The Americans": you can watch little Sadie, cute as a button, in season 1 episode 18 (2013). And Joseph Quinn made some waves earlier this year when 'Stranger Things' fans realized he was actually in 'Game of Thrones' (albeit in a blink-and-you-miss-it role, but starring against Maisie Williams' Arya Stark herself).