How The Devil Wears Prada Managed To Get Millions Worth Of Clothing With Laughable $100K Budget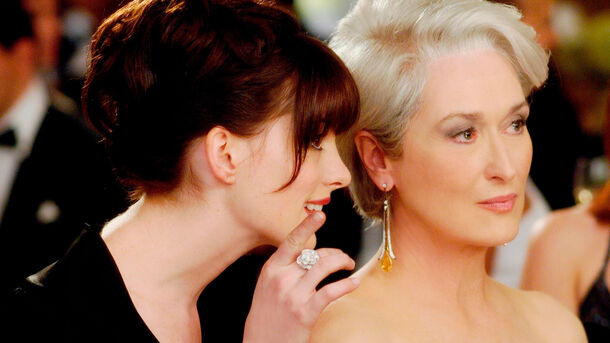 That's the real art of persuasion.
We're used to thinking that every big movie produced in Hollywood has a budget of hundreds of millions to make it happen. While it usually depends on the studio the director is working with and the number of special effects needed to make it happen, there are many movies with budgets not nearly as high as you'd think.
The Devil Wears Prada is certainly one of those movies. With a budget of $41 million, it managed to make $326 million at the box office and was considered a critical and commercial success.
Most of the budget was used to cover the salaries of the cast and crew and to pay for the locations where the movie was shot.
Everything else, including the iconic wardrobe, was part of the hard work and creative strategy of various departments.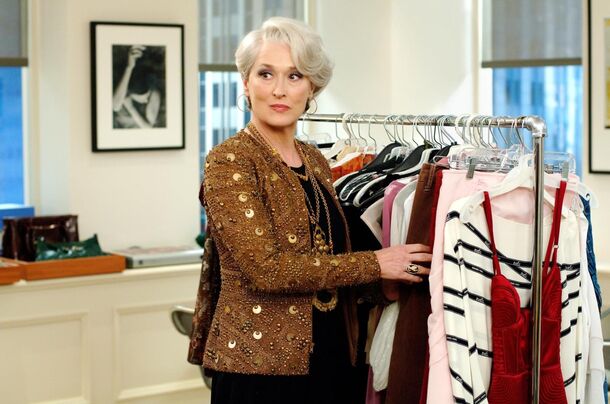 The movie, which focuses on the high fashion industry, requires luxurious pieces to be in the frame at all times. This is almost impossible to achieve when the team's budget is around $100,000. Even by the standards of the mid-2000s, this was not enough for a production of this magnitude.
In an interview with the New York Post, film stylist Patricia Field recalled the struggle she went through to create the wardrobe for The Devil Wears Prada:
"It has to be over 100 designers. We must have used at least $1 million worth of clothing. <...> But we could never have done it without my friends in the fashion industry helping us along. It would have been impossible. The level of fur coats, and designer bags – oh my God," she said.
While some of the iconic pieces had to be hunted down by Field and her connections in the fashion world, other brands were happy to place their designs in the movie. That was the case with Chanel, whose representatives seemed particularly interested in seeing their clothes on younger women, exactly like Anne Hathaway's Andy.
Whose outfits did you enjoy more?
From what you see on screen, you wouldn't have ever guessed the issues the team had to face while creating characters' styles. However, that just means that the job has been done right, no matter what it took.
Source: New York Post