"I miss the Fashion Police": Fans React to Kristen Stewart Wearing Shorts at the Oscars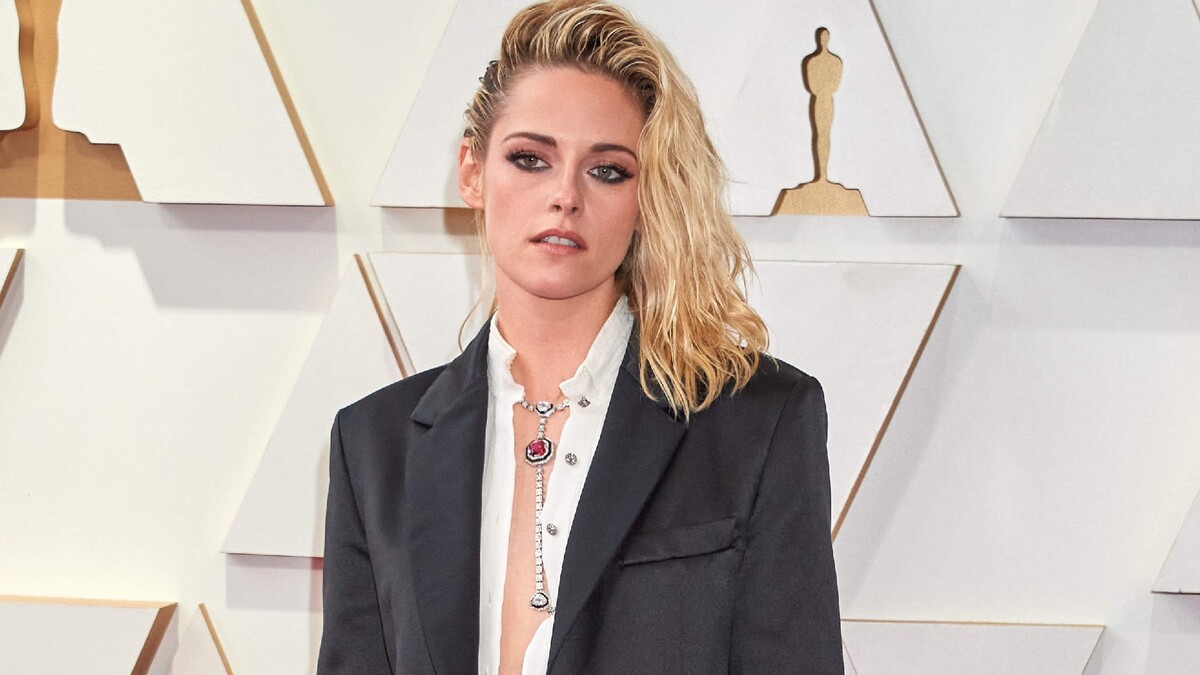 Kristen Stewart hit the red carpet at the 2022 Oscars with her fiancée, screenwriter Dylan Meyer. The actress confirmed their engagement in November 2021.
Kristen chose quite an unusual look for the red carpet occasion: a black satin jacket and matching booty shorts with a white chiffon blouse underneath, all custom Chanel. It predictably raised some eyebrows – especially on social media. Some users said that in times like these they miss Joan Rivers and the Fashion Police, others imagined how Stewart's stylist "threw herself on the floor & begged her to not go out the door". But most of the fans find the couple just sweet.
In spite of rather controversial dressing the couple looked just adorable. Kristen and Dylan held hands and couldn't stop smiling. Stewart got nominated as Best Actress for her performance as Princess Diana in 'Spencer', eventually losing to Jessica Chastain.