iKON's Koo Junhoe Hilariously Tries To Pair Off Group Members With Fans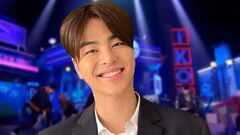 Who wouldn't want to marry a K-pop idol? Well, having another idol as your wingman might be the best thing that can happen to a fan.
In a K-pop fanservice world where idols go out of their way to flirt with fans and pretend to be their boyfriends as a part of their job, there are some idols who stand out among them with their nonchalant attitude.
Koo Junhoe from K-pop boy group iKON is just like that. Although he cares about iKONICs deeply, he rejects fans left and right, he hates aegyo and always makes the whole fandom laugh with his blunt and honest replies.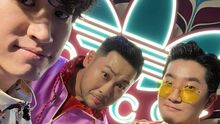 Try Not to Laugh: Five Times EPIK HIGH Roasted Each Other
However, for someone who always says "No." so strongly to any fan's attempts to be sweet to him, somehow Ju-ne seems to enjoy creating romantic moments between other members and their own fans.
That's how you can see him trying to put iKON's Chanwoo next to a Thai girl, who has been his fan for many years. Actually, she is his first ever fan and stans Chanwoo since pre-debut, so no wonder Junhoe must be thinking she's a keeper. On top of being very pretty, the fan also learnt Korean to communicate freely with her favorite artist.
And as Chanwoo and the girl sit together, everyone coos at this adorable romantic picture. Could some feelings blossom from this quiet bond?
Another girl that had all iKONICs rooting for her is Stephany from Hong Kong (she also has a YouTube channel PANY showing her iKONIC journey and all the times she met iKON). Stephany has attracted the attention of Yunhyeong by being a loyal fan and supporting iKON on most of their schedules. The girl participated in the show 'The King of Jujeop' and shared with the artists and the fandom her impressive story: Stephany turned down the opportunity to study at a university in Hong Kong to fly over to Korea together with her family and attend another prestigious university in Korea, Yonsei.
That's definitely a fan to be proud of. So when Junhoe said to Yunhyeong "Just marry her", he certainly spoke out thoughts of many fans.
Yunhyeong himself admitted that the first time he met her, the girl couldn't speak Korean at all but now she's almost more eloquent than him. He is always happy to see messages and comments from Stephany and he makes sure to give her attention as a gratitude for supporting him like that.
It seems like, in case if iKON won't find love anywhere near them, they can certainly count on Junhoe to help them find a great match in iKONICs. Four iKON members out of six might still be available, with Bobby already having a fiancée and a kid, and Junhoe… probably intending to keep on rejecting fans.