IU Trying to Secure Tickets to Her Own Concert is Amusing But Relatable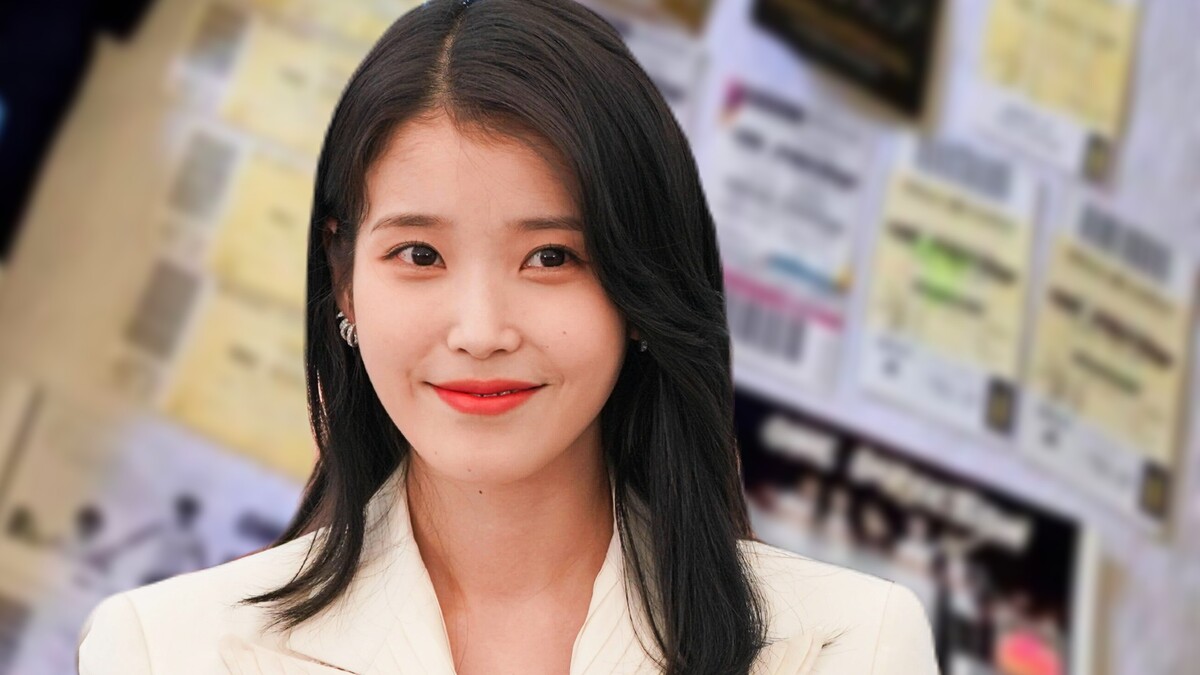 Here's a guide for any K-pop fan on how to do concert ticketing from the singer herself.
K-pop fans know everything about this struggle. Anyone who's ever tried online ticketing has surely felt immense anxiety and frustration on the D-Day. Everyone wishes that artists could experience this terrifying battle themselves.
Lee Jieun, a.k.a. IU, has took it upon herself to test out the merciless Korean ticketing system. Posing as an intern Lee Jidong for her Youtube sketch video, she wanted to 'escape the junior position' in the agency and 'get a quick promotion' which CEO promised to give her if she succeeded to book a ticket to IU's concert 'The Golden Hour'.
The singer has never tried to secure concert tickets before, which made her very nervous, even though IU did her best to prepare the strategy beforehand. With just a few seconds left until the start of online ticketing the idol was so anxious, she admitted her brain almost stopped working.
Even as she clicked on the website's reservation button right on time, IU was flabbergasted: how did she end up 24 731st in the line, when she was so fast? She got playfully angry at all the people choosing seats before her.
After waiting in the virtual line for a long time and getting a sudden CAPTCHA, IU couldn't calm herself down as she tried to reserve any ticket – but there were no seats in any zone she looked at. And if she managed to catch and select any seat, someone else was already paying for it, making it unavailable again.
The fandom laughed and coo-ed at Lee Jieun, seeing her relatable frustrated reactions. She finally grabbed a VIP ticket and submitted her name and payment information – but nothing could prepare the artist for a line 'Your payment could not be processed. Please try again' when she already thought everything was over.
Searching for 30 minutes for other available seats, IU decided to make a safe call and book a ticket on the side, but all her efforts were still in vain. However, fans were proud of her showing an admirable positive attitude even in the face of failure, when someone suggested for her to give up.
"𝐈𝐭'𝐬 𝐧𝐨𝐭 𝐨𝐯𝐞𝐫 𝐭𝐢𝐥𝐥 𝐢𝐭'𝐬 𝐨𝐯𝐞𝐫. 𝐇𝐨𝐰 𝐰𝐢𝐥𝐥 𝐲𝐨𝐮 𝐬𝐮𝐫𝐯𝐢𝐯𝐞 𝐢𝐧 𝐭𝐡𝐢𝐬 𝐰𝐨𝐫𝐥𝐝 𝐰𝐢𝐭𝐡 𝐚 𝐦𝐢𝐧𝐝𝐬𝐞𝐭 𝐥𝐢𝐤𝐞 𝐭𝐡𝐚𝐭?" – Lee Jieun (IU)
Finally, after almost an hour of trying and searching for an available seat, IU made it. Actually, once she grasped the technique, she even managed to book 3 tickets. Definitely a worthy achievement to get after such a tough battle.
In her video, IU gave lots of tips for K-pop fans who want to successfully secure a ticket to the concerts of their favourite idols. Let us recite the most important points from her presentation:
First, you should find a powerful computer with a good CPU and fast internet, which wouldn't be lagging and processing websites for a long time.
Very important thing: you should unblock pop-ups in your browser. You'll need it to choose seats and make a reservation, otherwise the window just won't appear.
Do not refresh the page and choose the date and time beforehand.
Check the seating chart and decide which seat or zone you want to target. Don't be too greedy, most VIP and floor tickets can be already sold out during the pre-ticketing period!
Despite IU even preparing cash for online ticketing, we would advise you to prepare a bank card instead or PayPal account.
But lucky charms, such as idol's photocards and CEO talisman, certainly helped IU win the ticketing, so prepare your lucky items as well.
If you didn't succeed in getting a ticket at first try, there is another opportunity – at 00:00 all reservations refresh and canceled tickets become available again. Try once more!
Another arguably important tip: according to IU's research, you will never fail to book a concert ticket if you shout 'Lee Taemin' (plus the name of your favourite artist) three times. Since Lee Jieun did it before ticketing and it worked for her, maybe don't forget to try that as well. By securing three tickets, IU proved that her strategy works. By the way, MONSTA X's Korean fans are already trying to use her strategy to book a concert ticket, this is why you can see 'Lee Taemin', 'IU' names being shouted three times all over twitter. Hopefully, the fans will get lucky!
IU was also happy to discover that her concert had been sold out. However, later the singer canceled all tickets that she booked herself, just so more UAENAs (IU's fans) could join and watch her amazing show.