Jamie Dutton Won't Survive To The End of Yellowstone, Says Wes Bentley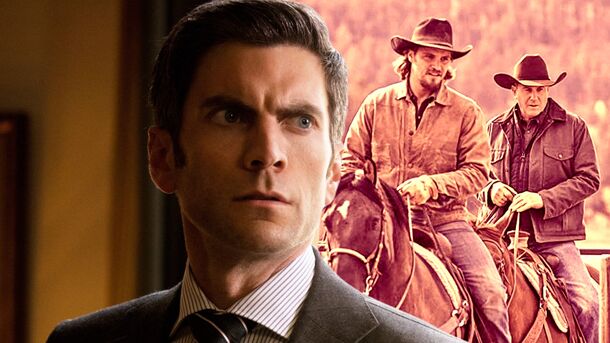 There is bad news on the horizon for fans of Jamie Dutton. Wes Bentley, who portrays the character on Yellowstone, recently indicated that he doesn't anticipate Jamie making it to the final chapter of the series.
Why? According to the actor, Jaimie was destined for a happy ending. The actor revealed as much during a SAG panel in which he had numerous things to say about the character. Furthermore, during the Q&A session Wes was quick to dismiss the possibility that his character would simply make it to the end of Yellowstone .
According to Bentley, Jamie has never felt like a Dutton and, consequently, "end-gamed" his destiny. For this reason, he doesn't envision the character surviving the gauntlet that remains before the series creator – Taylor Sheridan – elects to conclude it.
Bentley agrees that Sheridan already has a plan for how Yellowstone will finish and is not looking to disrupt it. As a result, he feels like the character he plays in the show has placed little value on his own existence ever since it was revealed that he was actually adopted (S4, E10: "Grass on the Streets and Weeds on the Rooftops").
Thus, despite one wild theory on Reddit that states otherwise, Jamie doesn't regard himself as a Dutton.

Yellowstone's Rip Draws Unlikely Parallel to The Hound in Game of Thrones
Nevertheless, Jamie is passionate about carving out a future for his son. However, the methods he enforces often only contribute to more pain and misery. For example, his blind loyalty in the past has resulted in the death of an innocent journalist. Moreover, his recent decision to serve as Sarah Atwood's lap dog and turn his back on his father has got some people questioning his motives.
Be that as it may, Bentley assures audiences that it will all make sense in the end. He personally knows that Sheridan has a vision for Yellowstone and is therefore looking forward to seeing how it all plays out.

5 Dumbest Things We Still Can't Believe Happened on Yellowstone
It's a sentiment that was recently echoed by Luke Grimes, who portrays Kayce Dutton in Yellowstone. Grimes, who recently appeared on The Tonight Show with Jimmy Fallon, admitted that some cast members understand how Yellowstone will conclude, while others are still in the dark. He, like Wes Bentley, confirmed that they prefer not to discover how the show finishes because it might impact their performance.
It's true, we're all curious to find out how and when Yellowstone ends as it's still not known how many seasons Taylor Sheridan anticipates creating. Currently, it has yet to be renewed past a fifth season, which returns this summer.