List of Easter Eggs in 'She-Hulk' Episode 2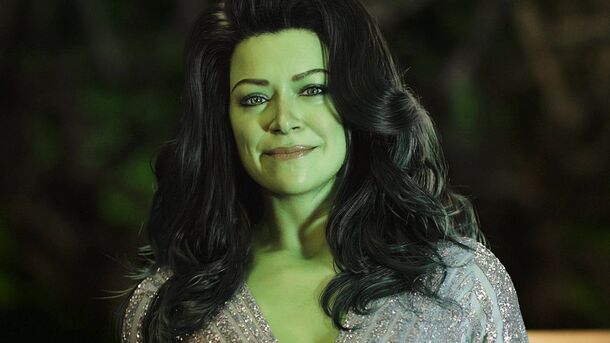 It's Thursday, which means Jennifer Walters is back.
'She-Hulk: Attorney at Law' released a new episode on Thursday, and it is stuffed with references to the MCU … and some of them could even work as a new character introduction. Intrigues? Let's jump into those Easter eggs right now.
First of all, it seems that the events of 'Eternals' are no longer forgotten in the MCU, as the second episode of 'She-Hulk' finally addressed a colossal statue of Tiamut – a celestial that was never born thanks to the Eternals' efforts and turned into stone in the middle of the ocean.
So the "giant statue of a man" is finally addressed – albeit simply in one of the viral headlines. But it's not the only thing there.
Eagle-eyed fans spotted another headline that reads "Man fights with metal claws in bar brawl", immediately deciding that this is a direct hint at Wolverine.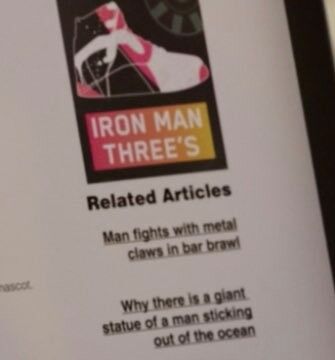 To be fair, it does look like a Wolverine Easter egg, even though there is little official information regarding the future of mutants in the MCU. However, with every new little hint fans grow even more confident that the iconic X-Men will be an important part of the cinematic universe.
Another thing is how Bruce Banner appears to be dealing with his own issues in 'She-Hulk'. Remember the aircraft that caused a car crash and effectively resulted in Jennifer turning into a Hulk herself? It looks like Bruce is dealing with the issue, staying in contact with Sakaar, saying vaguely that he has "some things [he's] gotta take care of".
This Hulk storyline prompted many fans to think that 'World War Hulk' is definitely going to happen – even though the thing remains to be on the level of references and hints.
The third major Easter egg in 'She-Hulk' has delivered pure joy to those who remember that Mark Ruffalo was not always the only actor behind the role of Bruce Banner. At some point, Jennifer and Bruce discuss Abomination and how Hulk has already fought him once. We all remember that at the time, Hulk was played by Edward Norton, and the MCU Hulk addressed it in a hilarious way – by saying that he was "a completely different person". Jennifer makes the scene even funnier by breaking the fourth wall and smirking at the audience. Now, what does she know?
There are seven more episodes to arrive, with new ones premiering every Thursday on Disney Plus.