Maggie Smith Would've Happily Ditched Harry Potter But Never Got the Chance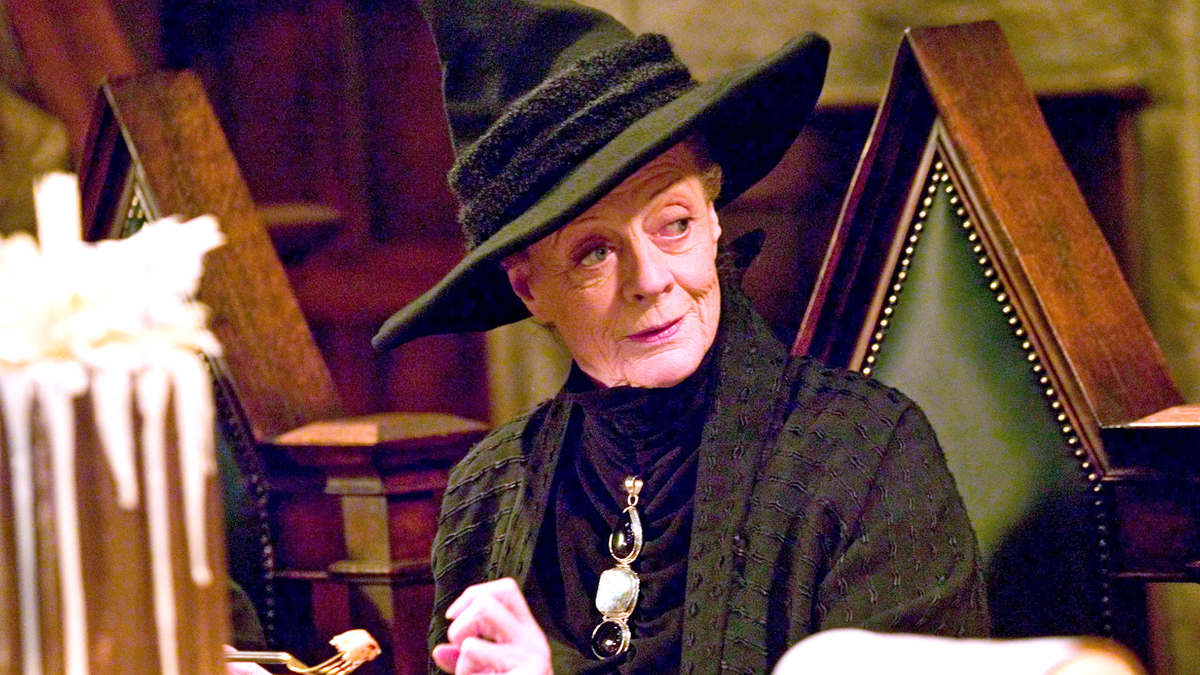 The iconic Professor McGonagall actress didn't feel like her work in Harry Potter was proper acting and wanted to get back to her favorite theater stage when filming.
One of the biggest points of frustration when it comes to Harry Potter movies has always been the casting. Many characters were undeniably miscast or, worse yet, changed plot-wise to fit the fast-paced nature of the movies — but at the same time, others were cast and portrayed so perfectly that they outshone all the others.
Maggie Smith as Minerva McGonagall definitely belonged to the latter category.
Try as you might, you won't find a more brilliantly immaculate cast in all eight Harry Potter movies as Maggie Smith absolutely nailed the snooty and kind-hearted Deputy Headmistress. And, unlike the equally praised Alan Rickman, Smith's character wasn't even changed, remaining in perfect accordance with the books.
But peculiarly enough, as much as Maggie Smith has always been loved for her portrayal of Professor McGonagall, the actress herself was never a fan of this role — and, actually, of her iconic performance in Downton Abbey, as well.
"I am deeply grateful for the work in Potter and indeed Downton but it wasn't what you'd call satisfying. I didn't really feel I was acting in those things," Smith told Evening Standard.
It's not that Maggie Smith didn't appreciate the projects themselves; for her, an old-school British actress, theater has always been superior to cinema in every way.
"I wanted to get back to the stage so much because theater is basically my favorite medium, and I think I felt as though I'd left it all unfinished. But there wasn't anything that came along," the actress explained.
So most likely, if Smith had a few pending offers at the time she was invited to join Harry Potter or Downton Abbey, she would've chosen theater over cinema. And as much as we respect the actress, we're rather happy that didn't happen — and we got to witness Maggie Smith's acting brilliance on the big screens for many years.
Your favorite Maggie Smith performance?
Source: Evening Standard