One Last Time: Why Frodo Couldn't Just Fly to Mordor on Eagles? 
Yes, they definitely couldn't do that.
There is a question that has been on the minds of Lord of the Rings fans for many years – why did the Fellowship of the Ring not fly to Mount Doom on the eagles?
Tolkien himself was well aware that the eagles who save Sam and Frodo at the last moment are a typical "deus ex machina." The Professor added them to the plot absolutely consciously and even summarized a whole philosophy under this plot move.
From Tolkien's point of view, such events are the intervention of a higher justice, which in the ideal world of a fairy tale is always on the side of the good and the innocent.
According to the philosophy of The Lord of the Rings, using the eagles is like asking God for help. The eagles are messengers of higher powers who save only worthy heroes.
But from the point of view of plot logic, such an idea should have arisen among the members of the Fellowship. They could have rejected it after deliberation, just as they rejected Boromir's ideas. But they did not even discuss the possibility.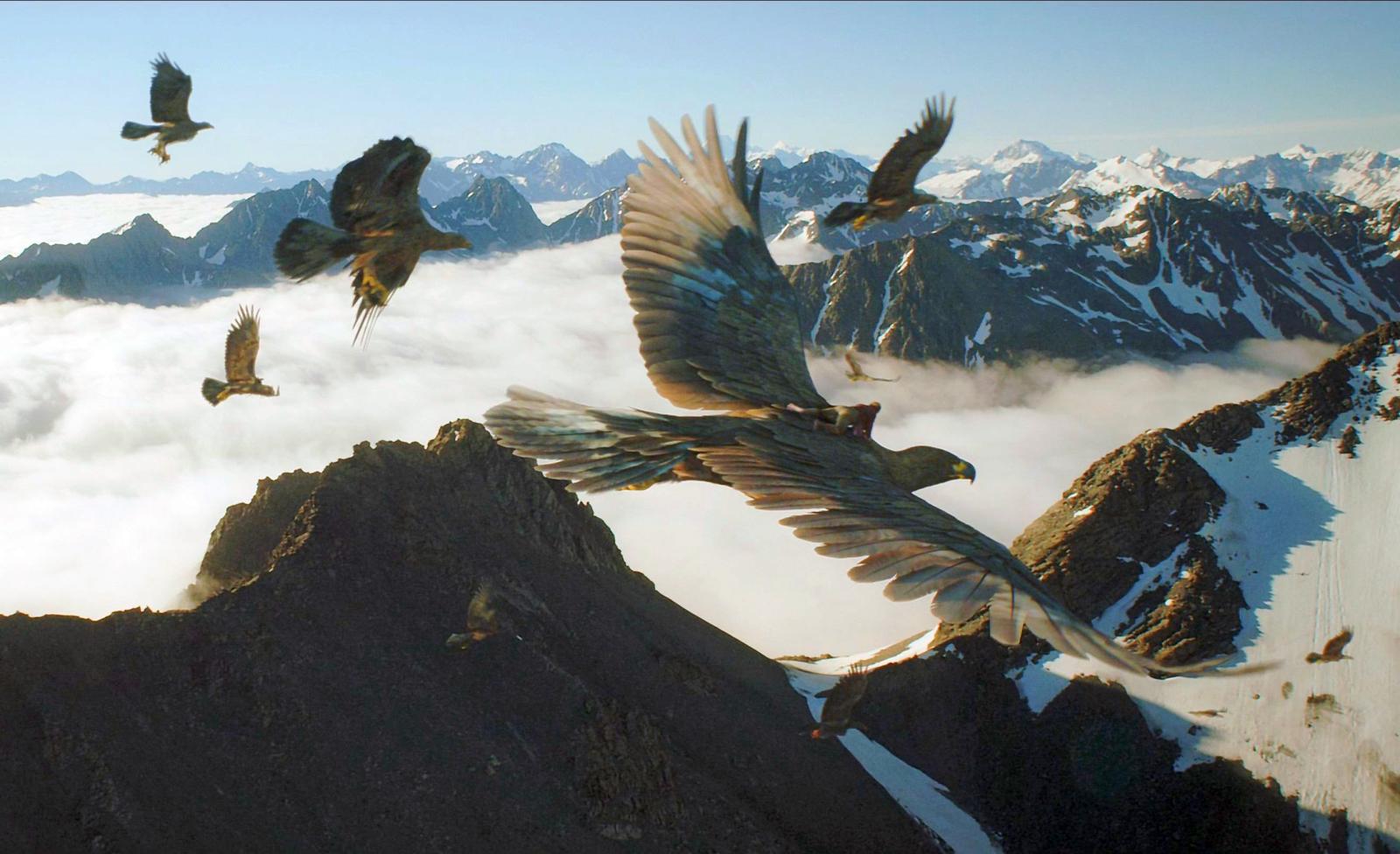 But why didn't the Fellowship of the Ring even think of using eagles?
It is often said that the characters sent a small and inconspicuous detachment to Mount Doom, which had a chance to slip through unnoticed, while the eagles were visible from afar.
But it is hardly easier to intercept eagles flying high in the sky than travelers moving at the speed of a Hobbit. And the Fellowship actually didn't go unnoticed: they were constantly followed and attacked.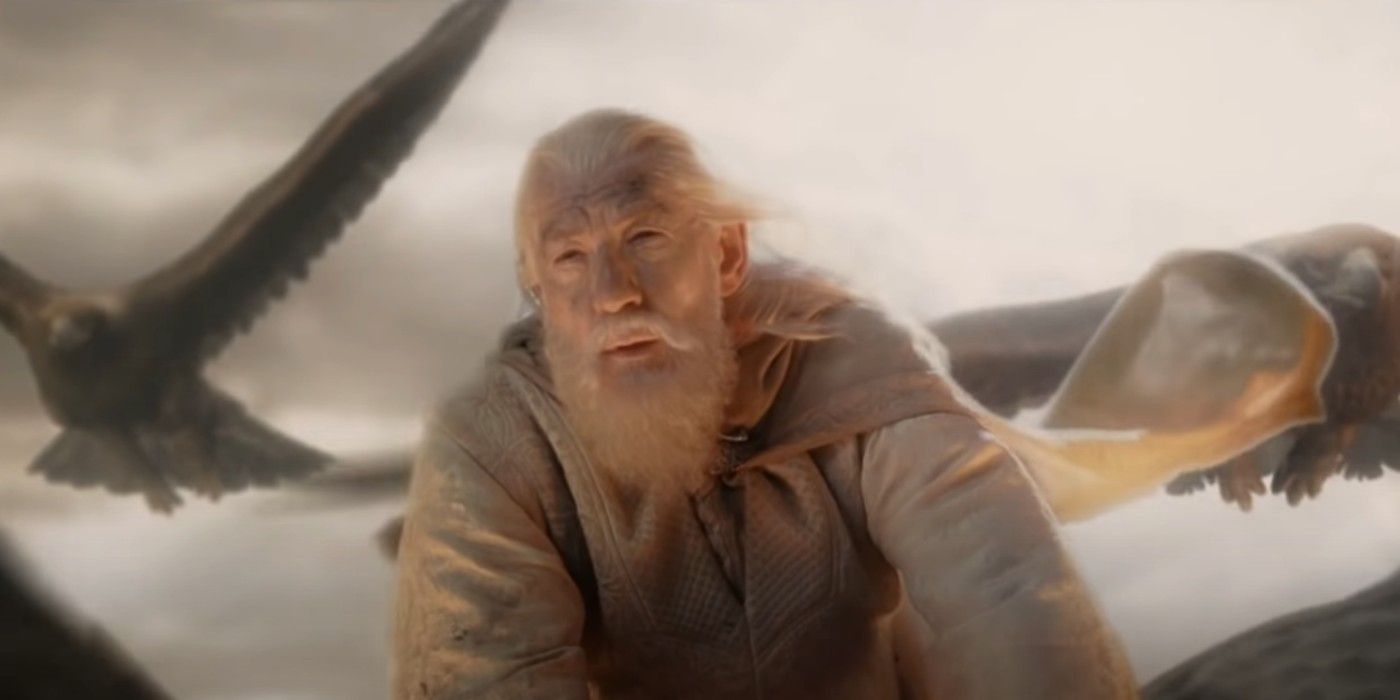 So far, it seems that there was no serious reason for the Fellowship not to use the eagles. But actually, it can be assumed that there was at least one. It is easy to see by looking at the experience of eagles rescues in other cases.
Every time the eagles rescued the other characters, they carried them short distances, without exception. And the heavier was the load, the shorter was the distance.
The physical strength of the eagles is not unlimited. Between Rivendell and Mordor there're hundreds of miles and many days of flight. The eagles could hardly make such a non-stop flight of several days.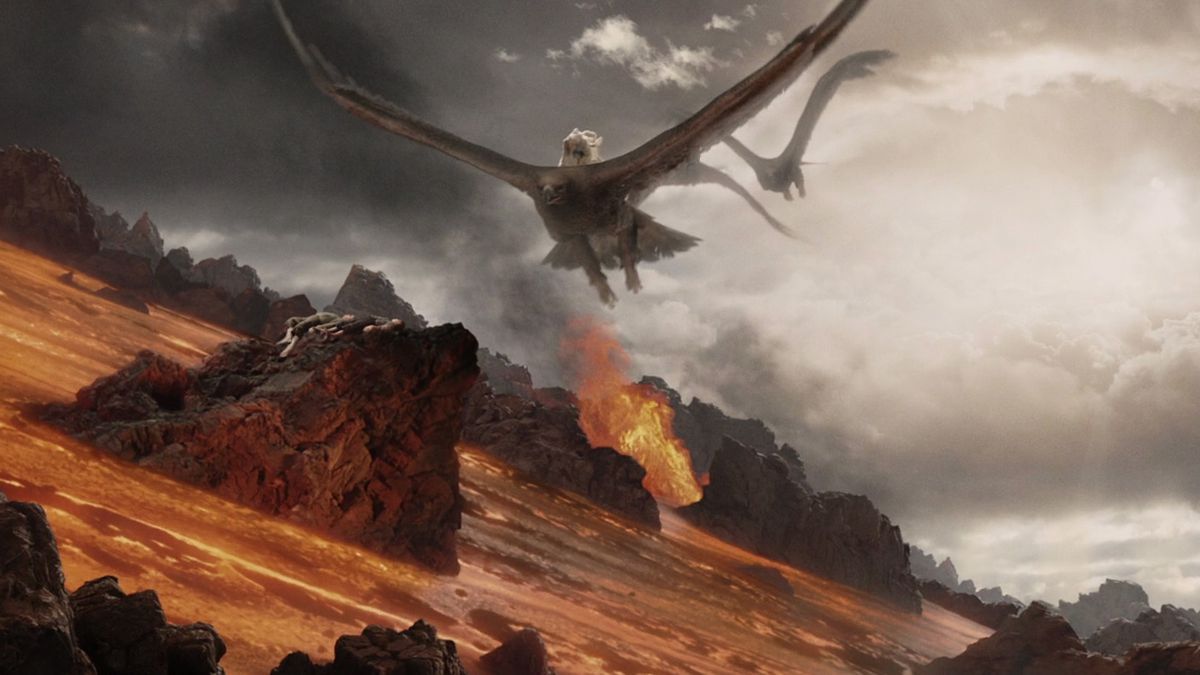 But even taking that into account, the impossibility of flying to the mountain on eagles is more a convention of the world Tolkien created.
In this world, it is impossible to achieve victory by trick or cunning. And the eagles come to the rescue only in the most desperate moment and to those who have already exhausted all means of struggle.