Pulp Fiction Might As Well Be a Reservoir Dogs Sequel, Steve Buscemi Believes
It's time for Tarantino movie theories!
Forget the MCU, real gangsters love and cherish the TCU — the Tarantino Cinematic Universe. While we may have just made the abbreviation up, Quentin Tarantino has admitted that all of his movies take place in one universe.
Which is why we feel a strong urge to consider a certain fan theory our headcanon, because you know who already does that? Steve Buscemi, the star of Tarantino's Reservoir Dogs.
Buscemi's Mr. Pink's fate remains somewhat unclear, but the actor has spotted a certain irony about his next role in the Tarantino Cinematic Universe (seriously, let's just stick with the name?).
"I don't know if anyone else thinks about this, but because my character of Mr. Pink in Reservoir Dogs was such a cheapskate, and he didn't like to tip, I thought it was poetic justice that my next film with Quentin, I play a waiter," Buscemi said during his appearance at The Late Late Show With James Corden. "I even like to think that maybe Mr. Pink got away somehow in Reservoir Dogs and he's hiding out as the Buddy Holly waiter. And he probably gets tipped terribly. That's his fate."
So yeah, while Tarantino fans keep debating whether Mr. Pink managed to survive in the end of Reservoir Dogs, Buscemi is a vocal supporter of the best fan theory we have ever heard.
Seriously, for a man as greedy as Mr. Pink was, becoming a waiter only to experience other people's greed is just the fate he deserves.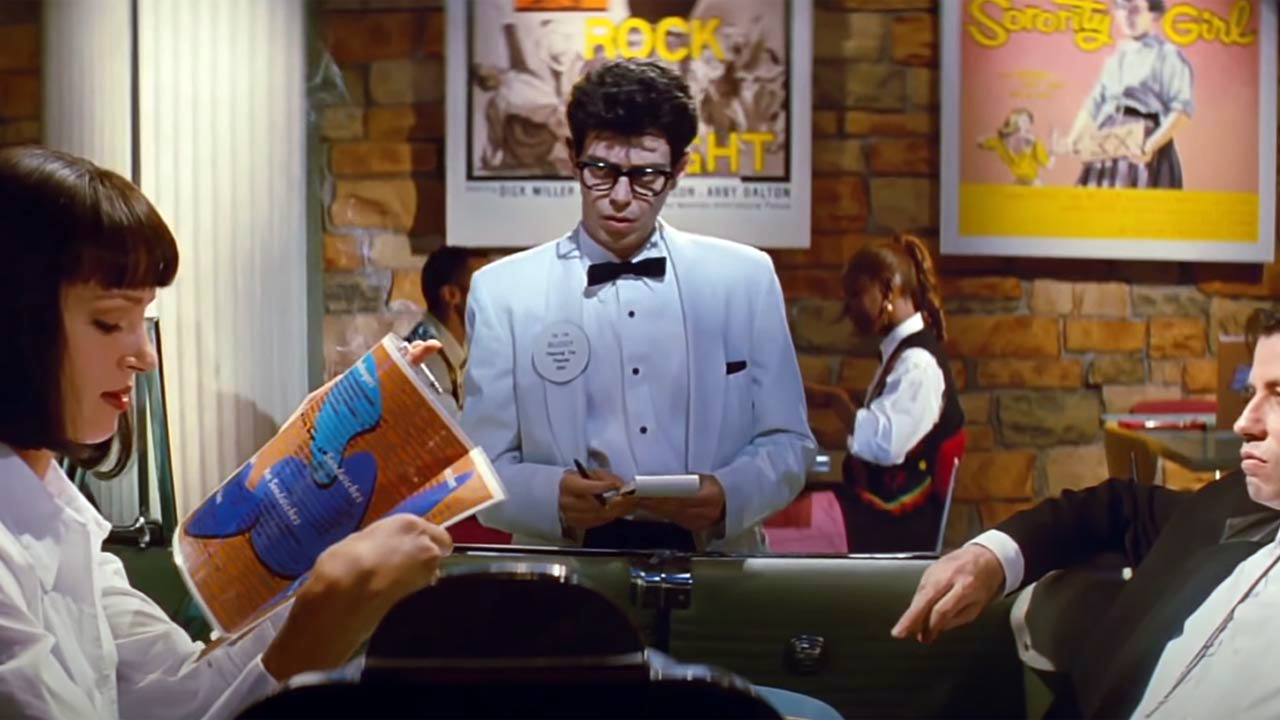 Buscemi's theory kind of turns Pulp Fiction into a Reservoir Dogs sequel, and while it may not be officially confirmed by Tarantino himself, one can enjoy one's headcanon in peace.
In 2024, we will see Tarantino's new and last masterpiece, titled The Movie Critic. The details are being kept under wraps, but we're pretty sure that the iconic director will sprinkle his magnum opus with enough Easter eggs and references for us to theorize over.
Source: The Late Late Show