Salma Hayek Was Almost a Runaway Bride, and Here's Why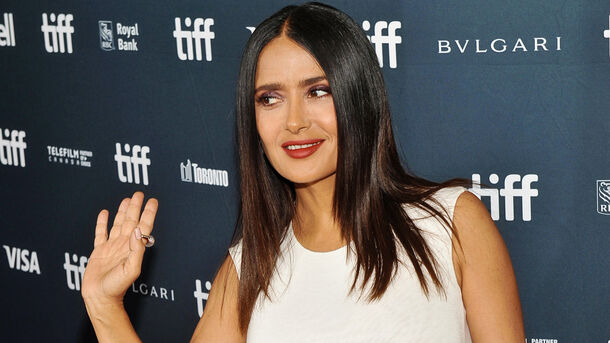 Salma Hayek's marriage story is truly something else.
So the actress has never been divorced, and yet she has been married a total of four times to the same man, her husband François-Henri Pinault. Earlier this year, Hayek went on The Kelly Clarkson Show to tell their beautiful story.
In 2007, Hayek and Pinault publicly confirmed that they were engaged and expecting a child. However, the couple didn't get married until two years later. The couple finally tied the knot on Valentine's Day in 2009, but Pinault really had to put in extra effort to get his fiancée to the altar.
Since Hayek and Pinault had been enjoying a rather long engagement and the actress was already 43 years old, she had certain issues with the whole marriage thing, as she herself had admitted. She had "a phobia for marriage" and kept "chickening out" every time they scheduled a date or decided on another wedding arrangement.
When Hayek and Pinault went on their vacation to Paris, the star's now husband secretly flew her parents out as well, and they took her to court to finally get married (and she allegedly tried to resist). Now that's an intervention if we have ever heard of one.
Then, once Hayek understood that marriage started growing on her, she wanted to have a regular wedding. That's when the couple tied the knot the second time and had a huge party, although there was a catch – Hayek didn't like the cake so much that she had full-on nightmares about it on her honeymoon.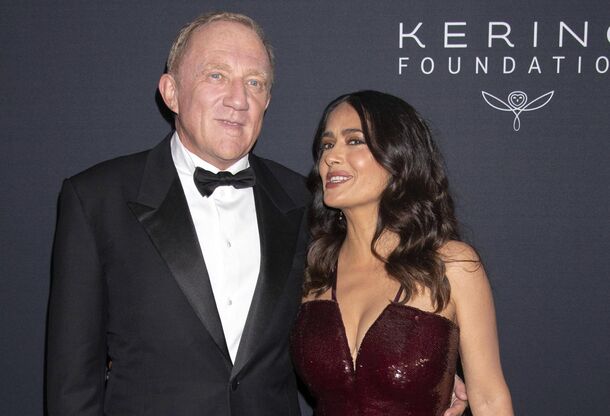 Her solution? Surprising her husband with a third wedding on their Venice vacation! Hayek now had arranged for "a nice, proper wedding cake," and that should've been it.
However, her husband and kids surprised her back when they all went to the same place years later – now as a family. Hayek and Pinault renewed their vows for the fourth time, and the cake was "okay."
Who knows, maybe a fifth wedding is in the cards for the happy couple sometime soon?
Source: The Kelly Clarkson Show