Stranger Things 5: Don't Get Too Excited About Max Surviving, She May Be Evil Now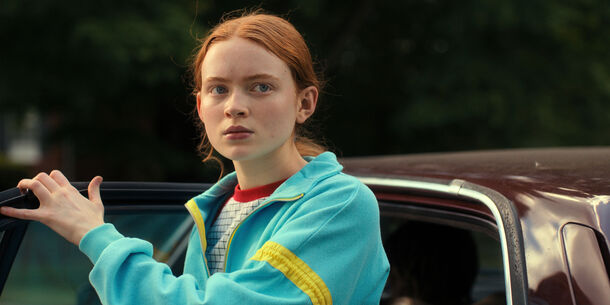 Many Stranger Things fans argued that Max was better off dead. Who knows, maybe they were right all along.
The Stranger Things 4 finale was a dramatic and emotional experience for everyone, but Max Mayfield fans were certainly among the most affected. In the final episode of season four, Max was badly injured by Vecna, to the point where she almost died. Fortunately, Eleven was there to help her survive, but Sadie Sink 's character still ended up in a coma.
Max will enter Season 5 in an ambiguous state.
Eleven was unable to "detect" her consciousness, leading fans to believe that Vecna may have hernot able to "detect" her consciousness, leading fans to believe that Vecna might have it. This could be a bad sign, with one Reddit theory suggesting that "we are [not] getting back the Max we have grown to love back."
"I know people are upset that she was 'spared', but she really may not have been in the long run. It seemed too easy for me and Stranger Things is known to serve a lot like that. When Max comes to in Season 5 and starts to 'heal' we may very well be getting a darker and scary Max," the theory reads.
After all, this is the first time Eleven has brought someone back to life, and it would be naive to think that there will not be serious consequences. Some fans believe that Season 5 will force the Hawkins gang to basically "reconstruct" Max's consciousness, since Vecna may have consumed some of her important memories.

The Last of Us Doing to Depeche Mode What Stranger Things Did to Kate Bush
Regardless of what the Duffer Brothers have in store for Max, her fate was pretty grim in Season 4, and will likely be even grimmer in the fifth and final season. Her bones were shattered by Vecna's curse, and she will likely remain blind – unless Vecna's demise can somehow cure her. In the wake of these grim details, fans don't believe that Max would be the same; in fact, the chances of her becoming Vecna's puppet and turning against her friends are high.
Stranger Things 5 is yet to start filming, and the premiere date will be scheduled by Netflix later.