Getting ready for Volume 2? So are we.
The epic 'Stranger Things' season 4 finale is just days away, so we figured that you might want a quick throwback at what happened in Volume 1.
Things kick off when one of Hawkins' most popular girls, cheerleader Christie, gets gruesomely killed by some supernatural creature, who later turns out to be the season's main villain, Vecna. He is targeting kids who suffer from unresolved trauma and guilt, haunting them with awful visions before violently disfiguring them. Ouch.
Because of the school's main geek, Eddie Munson, being around Christie when she died, he becomes the main suspect. Eddie goes on the run, hiding in an abandoned house. He is being chased, not only by the police, but also by a group of high-school activists who believe that Eddie is a leader of a satanic cult. In fact, Eddie is the head of the school's nerd club of the 'Dungeons and Dragons'.
As the Hawkins gang tries to investigate the mysterious killing, Vecna murders even more victims. Moreover, Max seems to be in danger as well because of her guilt for the death of her brother Billie at hands… sorry, at tentacles of the Mind Flayer. She tries to conceal this from her friends, but in the end has to open up.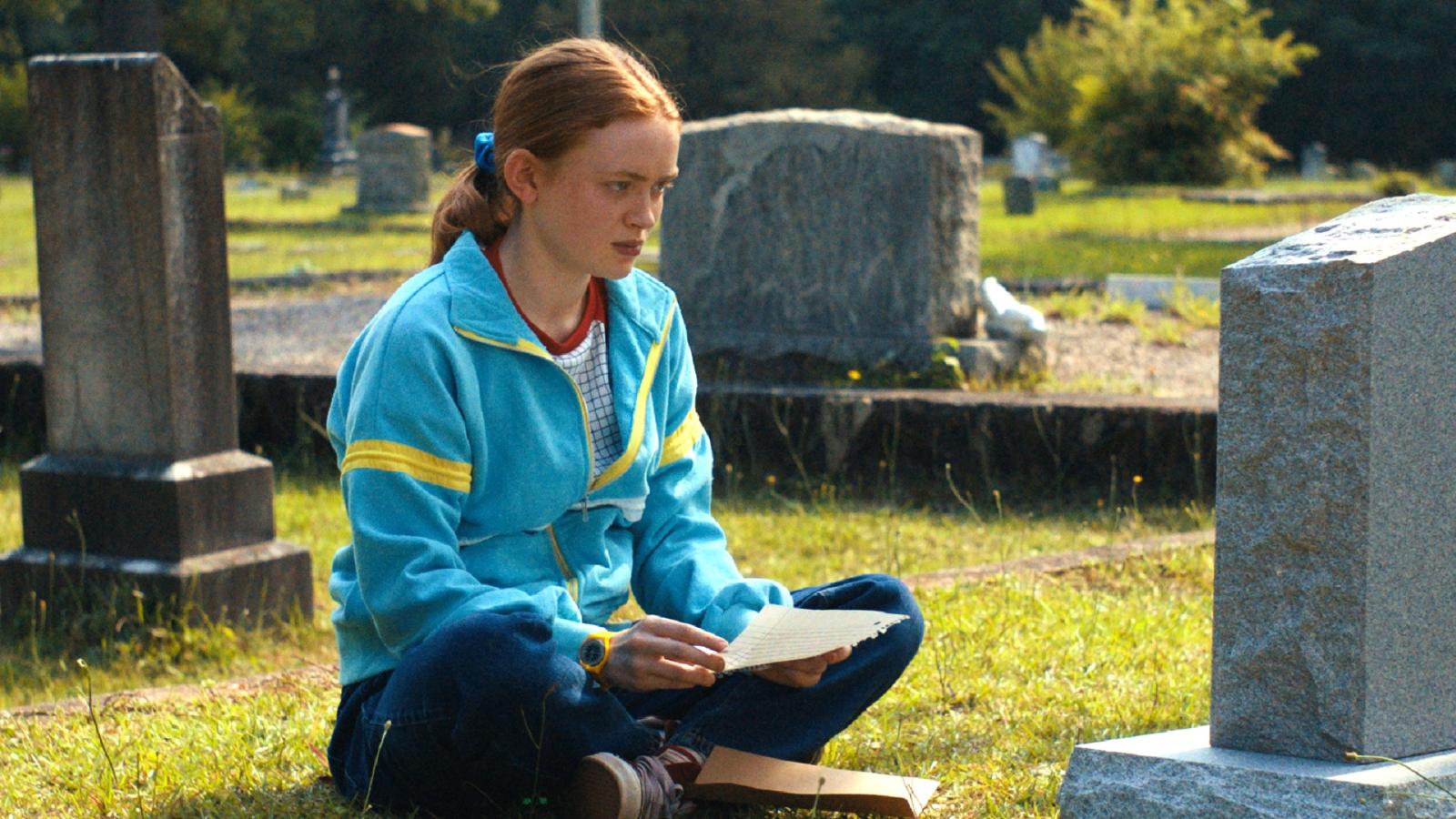 However, due to Nancy and Robin's investigative talents, the gang manages to learn that listening to a favorite song can save people from Vecna. In the last moments, Max is saved by her friends putting headphones with Kate Bush's 'Running Up That Hill' into her ears.
Hopper, who is trapped in Russia, makes friends with his guardian Enzo. Joyce and Murray go on a mission to save him, but Enzo's pal Yuri tricks them into giving him some money – only to kidnap them and make an attempt to sell them to the Russian government. However, Hopper and Joyce are reunited after he and Enzo manage to defeat the Demogorgon the Russians unleash on them.
Meanwhile, Eleven tries to enjoy her time with boyfriend Mike who travels from Hawkins to California to see her. But facing school bullies is only the beginning for Eleven: she is later taken by the police for hitting one of the bullies. Someone saves her from the hands of the authorities, and it turns out that Dr. Brenner – or "Papa" – is alive. He takes her to his laboratory in order to try and bring her powers back.
In the process, Eleven gets to know the story from her past, which also turns out to be the story of Vecna as well. Henry, the son of Viktor Creel – a man who fell victim to the first attack by Vecna – was also Dr. Brenner's first kid to undergo experiments. After manipulating little Eleven, he wanted to join forces with her and essentially conquer the world, but Eleven banished him into the underworld, which is how the Upside Down apparently emerged.
Volume 2 is set to have a massive showdown between Eleven and Vecna, with the Hawkins gang trying its best to help and survive. The premiere is scheduled for July 1.