Tara and Rebecca's Romance: Slow Your Roll, Criminal Minds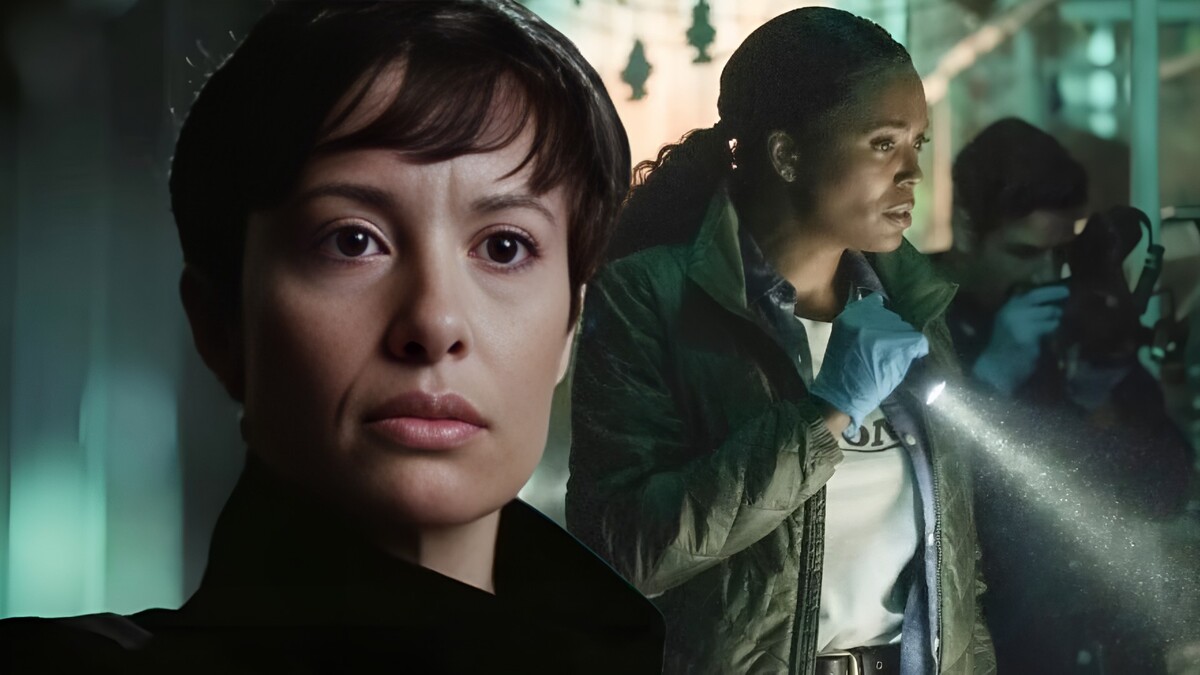 The first major queer couple in Criminal Minds deserves more screen time to take their relationship slow.
Criminal Minds: Evolution has revived the good old BAU with several important changes.
The new format of the procedural introducing one main antagonist per season allows viewers to spend more time with the beloved profilers and peek into their personal life.
While the first episodes of Evolution feature some characters in a dark place struggling with tragic loss or work-life balance, one profiler has been given a long-overdue love arc. To the delight of fans, Tara Lewis has finally found her happiness with Rebecca Wilson, a lawyer with the Department of Justice in the US.
The news was first broken in Episode 2 when the BAU needed help with their bureaucratic enemy, Deputy Director Bailey, and Tara asked Rebecca for information that could help. When Rebecca arrived at Quantico to share what she had found, Emily Prentiss, who seems to have developed a very peculiar "love radar" that can detect any romantic activity in mere seconds, realized that the two women were in love.
Tara confirmed Emily's guess adding that this was not her first same-sex relationship. But it was the first time Criminal Minds viewers had heard about that, and kind of a big deal.
Other team members learned about Tara's new relationship at the end of the episode when Prentiss called Rebecca "Tara's girlfriend." Two meetings between the profilers team and Rebecca became the only opportunity for the viewers to get acquainted with Tara's new love interest.
However, in the next episode, the couple suddenly starts to discuss moving in together without even leaving the BAU headquarters. This step is a major milestone for the couple, but to the viewers who have just met Rebecca and have never even seen the couple outside the Quantico building, it looks too forced and rushed.
After all failures in her personal life, a fight with her ex-husband's addiction, and heartbreaking separation from her fiance, Tara deserves a love story that would develop gradually and get more screen time.

Are Criminal Minds Actors Friends in Real Life? Vangsness Spills the Tea on Her Relationship With Rodriguez
The first queer relationship between the main characters in Criminal Minds should definitely be in the public eye, and moving this quickly only understates its significance and feels forced. It would be great if the creators let viewers get to know Rebecca and see whether the couple was even good together before pushing the relationship to the next level.