Ten Korean Ballads to Enjoy Autumn With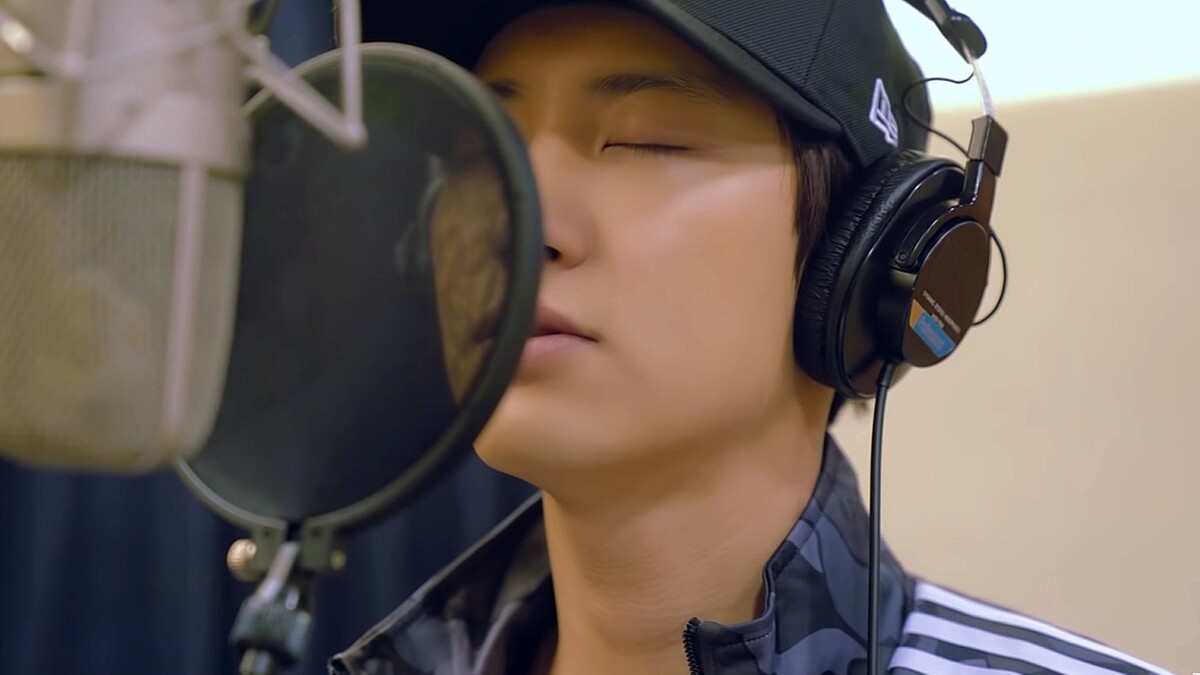 It's already September, so let's get into a sentimental mood and listen to some heartfelt and nostalgic songs.
Korean music is known for its immense energy and power in K-hip-hop or playful vibes in K-pop, but when it comes to K-ballads, you can discover many soothing or emotional tracks that are definitely worthy to add to your "Sad mood" playlist.
Here is our selection of the songs that can give you a warm hug on a chilly day or guide through the evenings where you just want to sit with a cup of hot chocolate and brood alone.
IU – Autumn Morning
Gentle and bright vocals of Lee Jieun are perfect for the beginning of autumn. Her soft and hopeful voice feels like a warm scarf around your neck. Like an artist, poetry-like lyrics paint a picture of people that anyone can see around them on an autumn morning. In the lyrics IU describes the happiness hidden in small details which you can find everywhere during this season. Don't you want to breathe in the cool chilly air right now too?
CHANYEOL, PUNCH – Stay With Me
Autumn is a season of reminiscing, so let's bring up old good memories once again. Anyone who watches K-Dramas will surely experience the sense of familiarity running through their soul when hearing the first notes of this song. Even though 'The Lonely Shining God – Goblin' was released back in 2016, the series' soundtrack is still deep in everyone's heart. Emotions that two singers fill their voices with, paired with the scenes from the K-drama, will make your skin prickle with goosebumps from the first second till the last one.
K.WILL – Hello, Autumn
K.Will brings in even more emotions to our playlist, reminiscing about a love he misses so much and pleading for her to return back to him. The artist's soulful singing and sentimental melody of a song are just right for the beginning of autumn. This love letter wrapped in music won't leave anyone unfazed.
CRUSH – Fall
It's always mellow piano melodies that bring us this familiar sense of peace and comfort. CRUSH is sharing with us a story where he feels like he's stuck in a cold autumn season after bidding farewell with his love. The feeling of longing is portrayed by the singer's emotional lyrics and Lo-Fi-like beats in addition to piano.
iKON – Name
This song feels like another OST to some romantic K-drama with a sentimental love storyline. Versatile vocals of this K-pop group come united in a mellow ballad, expressing longing for a person whose name can't be called anymore like it used to be. With these lyrics, memories of moments and people each one of us misses a lot will surely come into your mind, let these thoughts flow while listening to this song.
Park Hyo Shin – Breath
It is a song that you want to listen to in the deep of the night, when feelings become unbearable. This is a message from one exhausted heart to another, the song's melody in a minor key is filled with sadness and the singer's voice is heart-piercing. 'Breathe' is a conversation with a listener, an advice whispered in a hushed voice. Just close your eyes and remind yourself that everything is eventually going to be alright.
Epik High (ft. OH HYUK) – Home is Far Away
Epik High are the experts when it comes to chill songs you can listen to alone on your way home, with the vibes of a Lo-Fi beats playlist to relax to. The group's music is like a soothing band-aid to the burdens each one of us carries with ourselves, to the pressure of society and loneliness that we all feel sometimes. 'Home is Far Away' is a song that can cure you time after time, or just stay with you as a companion on a sad night when everything just feels too much.
Roy Kim – The Hardest Part
This song is also meant to lend a hand whenever you have tiring days and nothing seems to be working out. The lyrics will remind you that maybe it's time to let go of the things that no longer serve you. However, after overcoming the rough patch in your life the newfound feeling and hope can be liberating. The same sentiment carries onto the bridge of the song: soulful guitar together with Roy Kim's heart-piercing high notes can even make you tear up.
Lee Hi – Holo
Whenever Lee Hi sings a ballad, it feels like a warm and caring embrace. 'Holo' is a song about loneliness, the singer offers you company on days when you wish to have someone to share life's heaviness with. Uplifting chorus with tear-jerking lyrics will gently nudge you to let go of everything, take care of yourself and face a brand new day with a newfound strength. Remember, you're too precious to sit around and worry.
Day6 – I Smile
Even when it hurts, you should smile. This is the message that Day6 sends in their romantic song 'I Smile'. These musicians mostly use rock sound in their discography and their rough yet beautiful husky vocals accompanied by electric sound are able to cure you in an unexplainable, unique way. We couldn't just let you miss such a cathartic experience, so this song marks the end of our autumn playlist.