That's Just Awkward: 10 On-Screen Couples with Zero Off-Screen Chemistry
These on-screen couples turned up the heat in front of the camera, but off-screen, couldn't boil an egg.
1. Hancock (2008) – Will Smith and Charlize Theron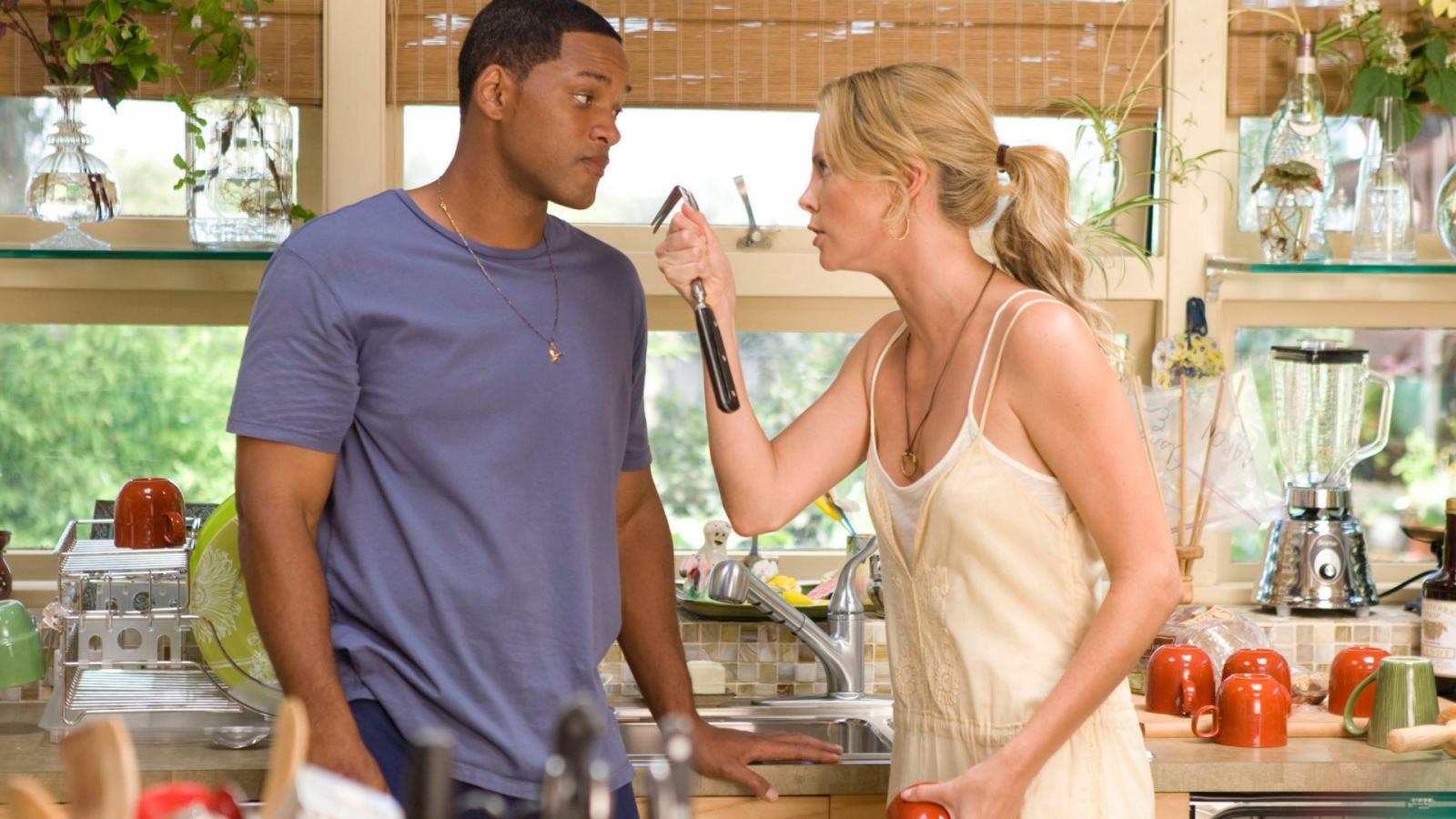 In Hancock, we got to see Will Smith portraying an alcoholic superhero who causes more damage than good. Enter Charlize Theron, playing Mary Embrey, the wife of a PR guy who's hellbent on revamping Hancock's image. The plot twist reveals that Smith and Theron's characters are ageless gods drawn to each other across centuries. But off-screen? Their chemistry was about as palpable as wet cardboard. Despite their individual charisma, together they had less spark than a damp firework on the Fourth of July. The film's screenplay spent a decade in development hell before finally being made. Maybe some things are better left on the shelf?
2. Jupiter Ascending (2015) – Mila Kunis and Channing Tatum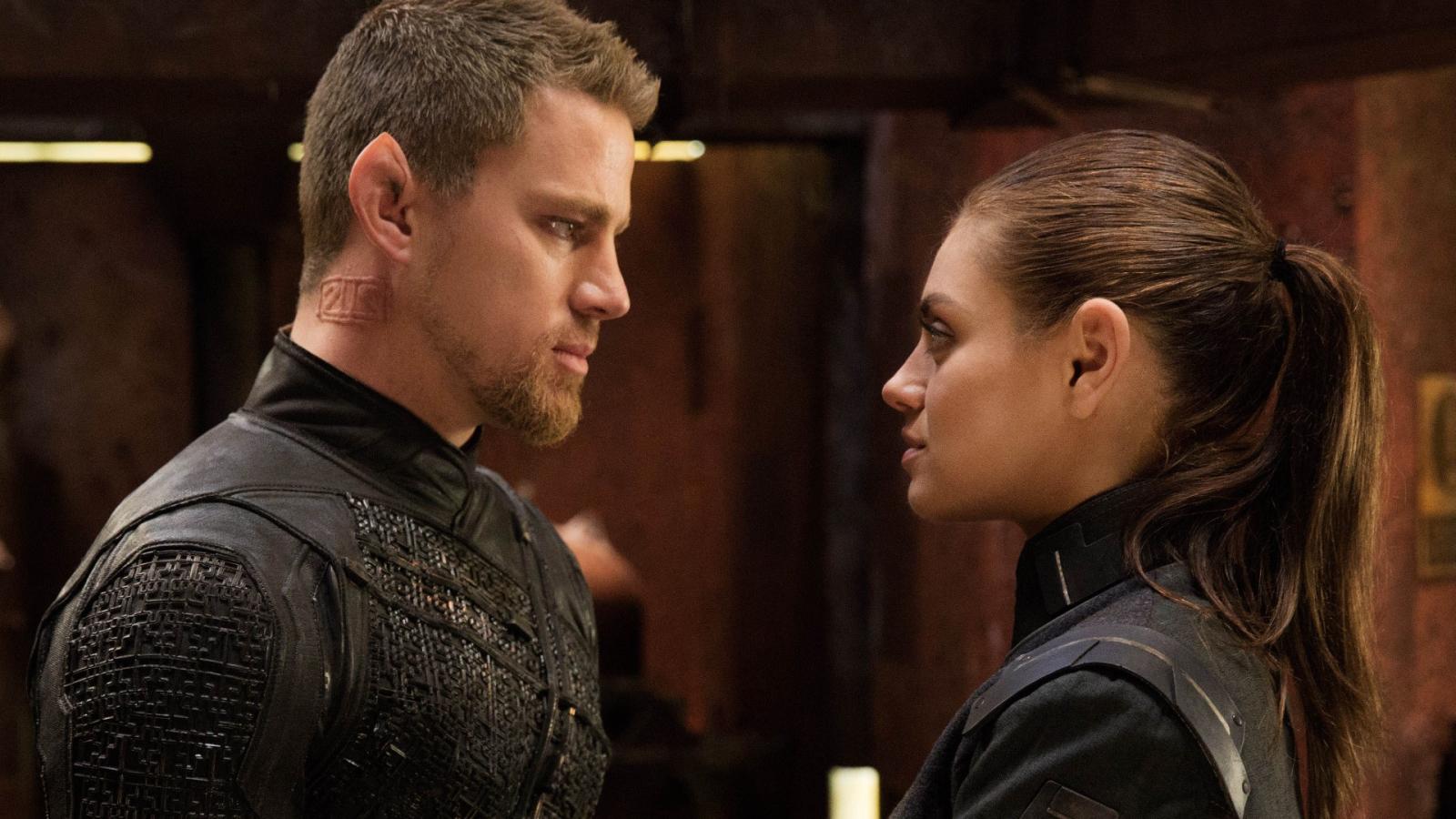 The Wachowski's are known for their daring ventures into uncharted territories of filmmaking, but Jupiter Ascending was more of an unsuccessful space oddity. Mila Kunis played Jupiter Jones, a house cleaner who finds out she's space royalty, and Channing Tatum was Caine Wise, a genetically engineered ex-military hunter. Despite the galactic stakes, their chemistry felt less star-crossed and more stars-crossed-it-off-their-list. It's a testament to how two attractive people can share a screen without sharing a shred of believability. The movie holds a lackluster 28% rating on Rotten Tomatoes.
3. The Tourist (2010) – Johnny Depp and Angelina Jolie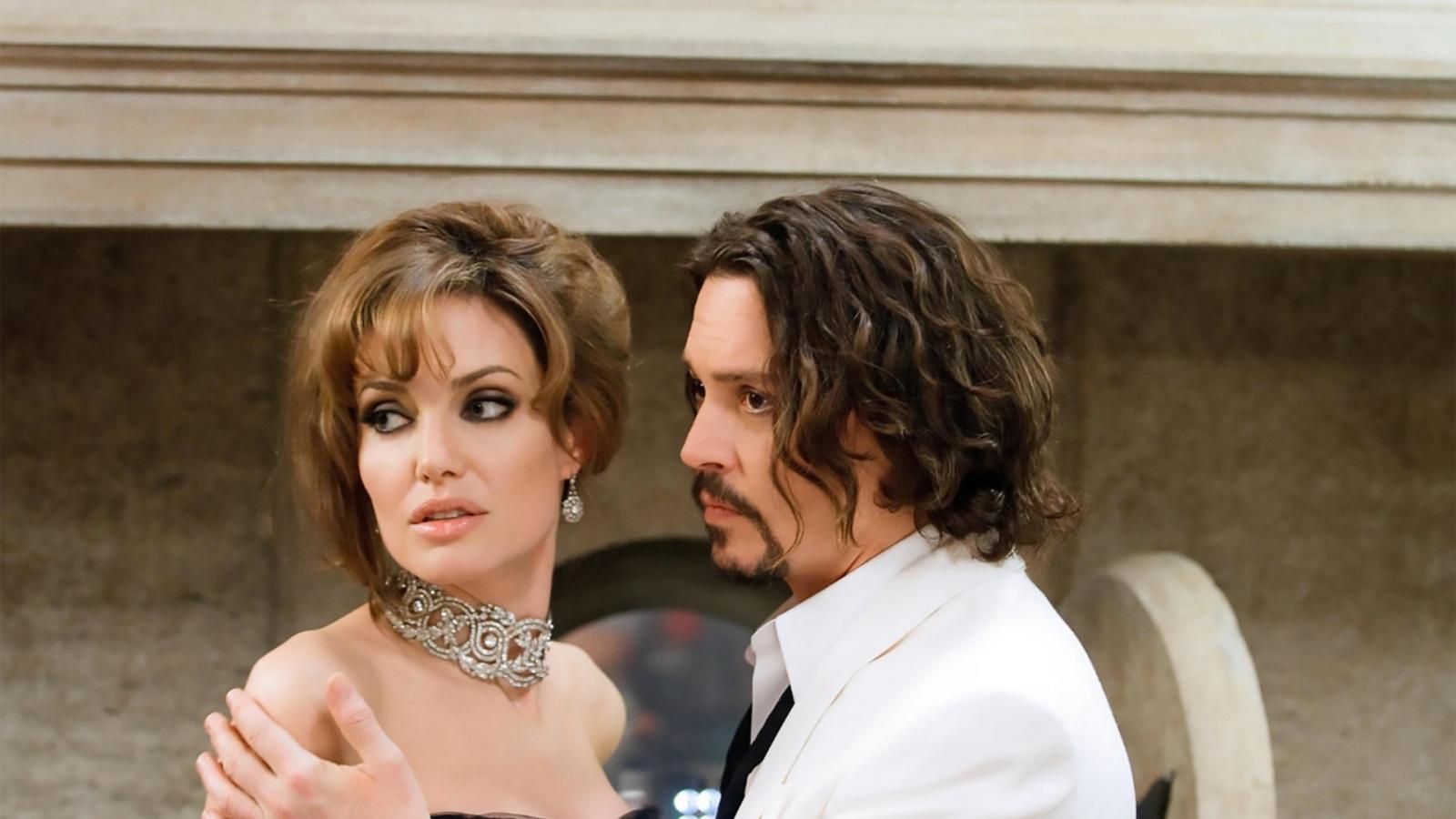 The Tourist seemed like a promising project, boasting the star power of Johnny Depp and Angelina Jolie. Depp played Frank Tupelo, an American tourist duped by Jolie's character, Elise, who used him as a decoy to mislead those tailing her. However, their interaction was as lackluster as the movie's plot twist. The off-screen chemistry was conspicuously absent, making their romantic subplot feel more fabricated than a three-dollar bill. Despite mixed reviews, The Tourist received three Golden Globe nominations, including best musical or comedy, demonstrating that award shows can be as unpredictable as this film's plot.
4. Gigli (2003) – Ben Affleck and Jennifer Lopez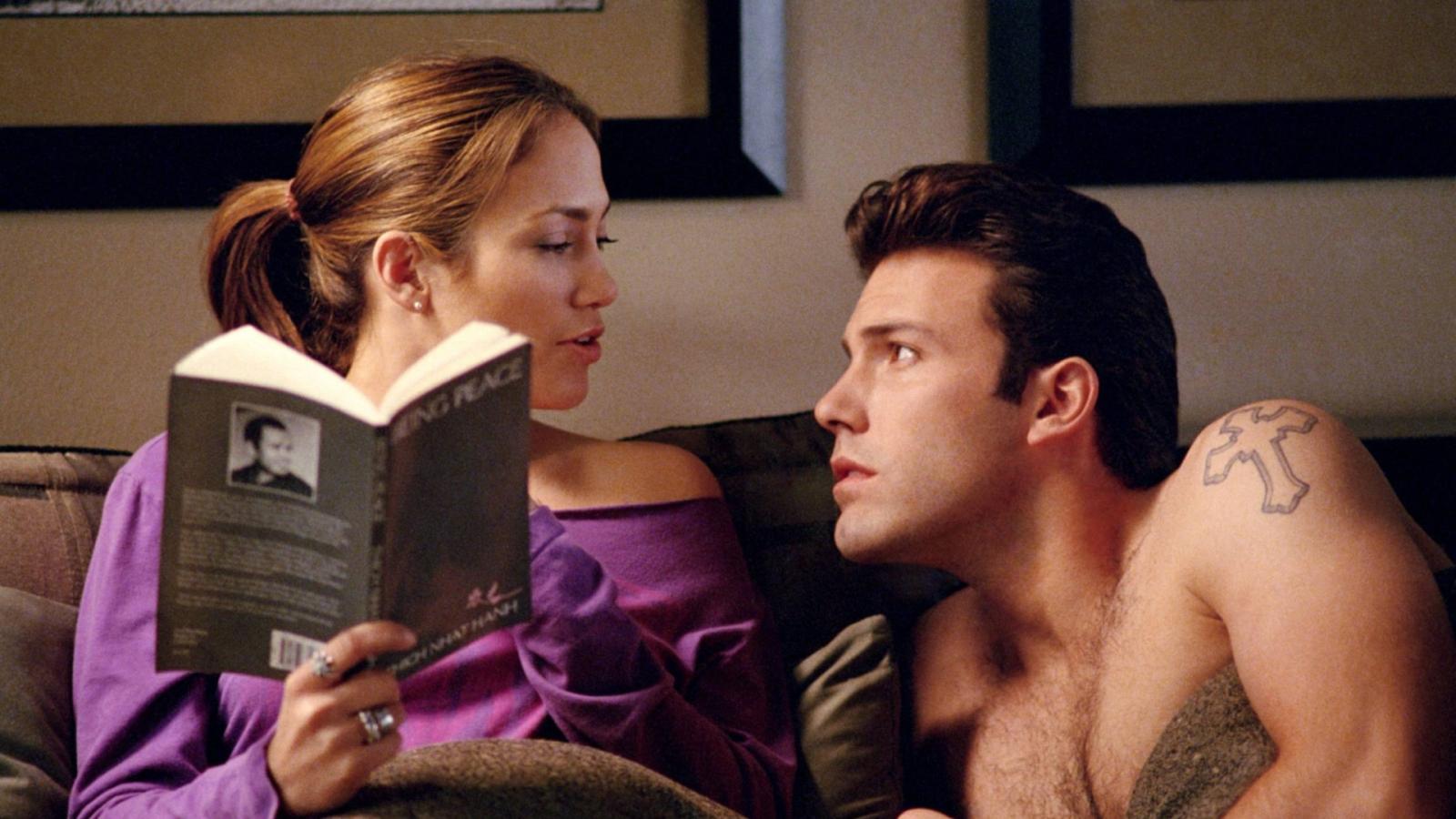 In Gigli, we got a taste of the infamous Bennifer pairing, but it was more sour than sweet. Affleck played Larry Gigli, a low-level mobster who kidnapped a federal prosecutor's mentally challenged brother. Lopez played Ricki, a free-spirited lesbian contract killer sent to monitor Gigli. Their attempts at kindling a romantic connection felt as forced as their accents. The movie tanked, and their off-screen chemistry didn't fare much better, with the couple breaking up shortly after.Gigli is widely considered one of the worst films ever made, scoring a measly 6% on Rotten Tomatoes.
5. I Am Number Four (2011) – Alex Pettyfer and Dianna Agron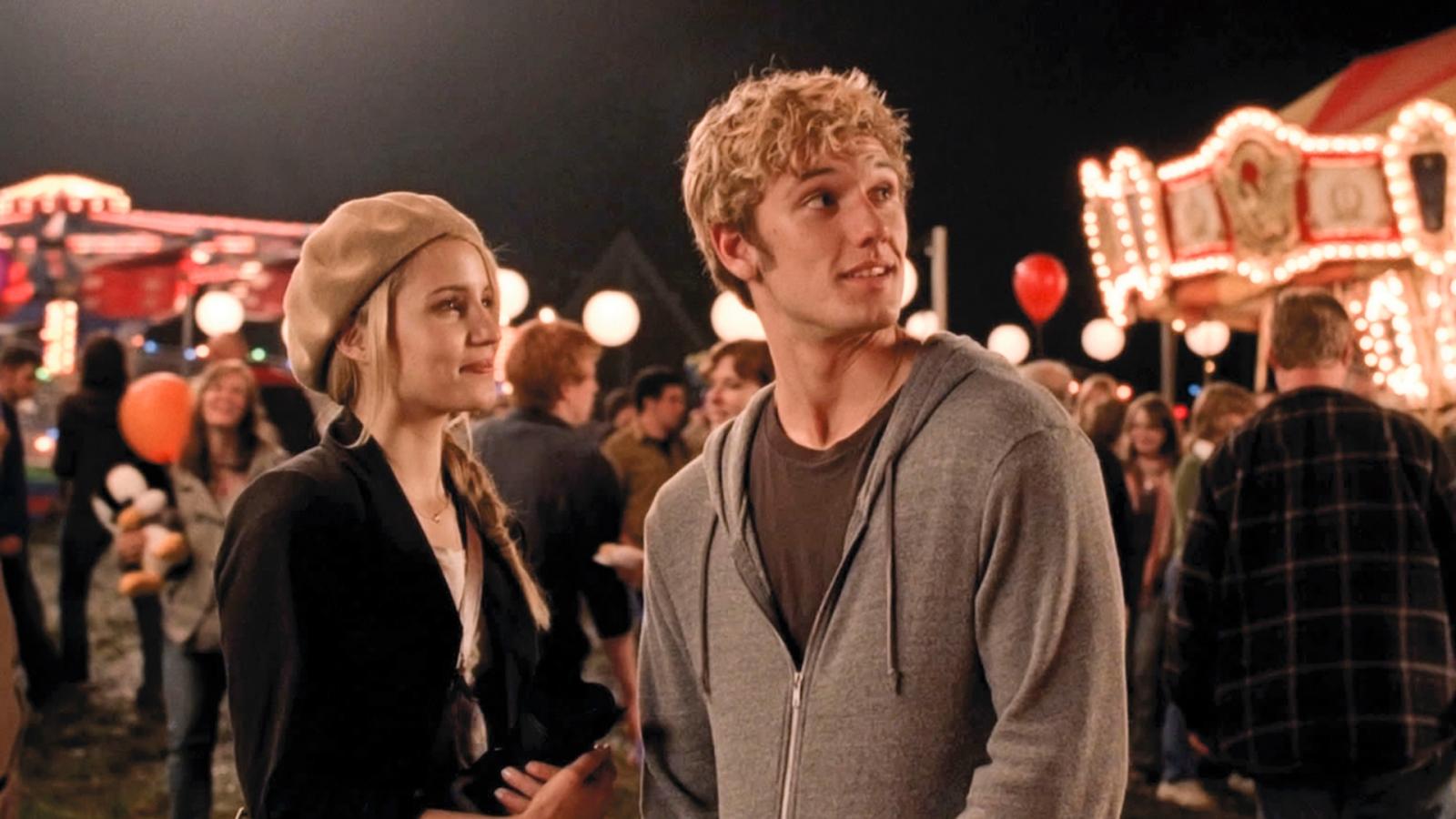 I Am Number Four presented us with a science fiction thrill ride where Alex Pettyfer played John Smith/Number Four, an alien on the run from enemies seeking to destroy him. Glee 's Dianna Agron was Sarah, his love interest and the object of his high school affection. While the film attempted to portray a passionate, otherworldly romance, off-screen, their relationship was reportedly frosty, with Agron reportedly moving hotels to distance herself from Pettyfer. This made their on-screen romance feel as convincing as a Bigfoot sighting. Despite the cold off-screen relations, the movie earned a respectable $150 million worldwide.
6. Green Lantern (2011) – Ryan Reynolds and Blake Lively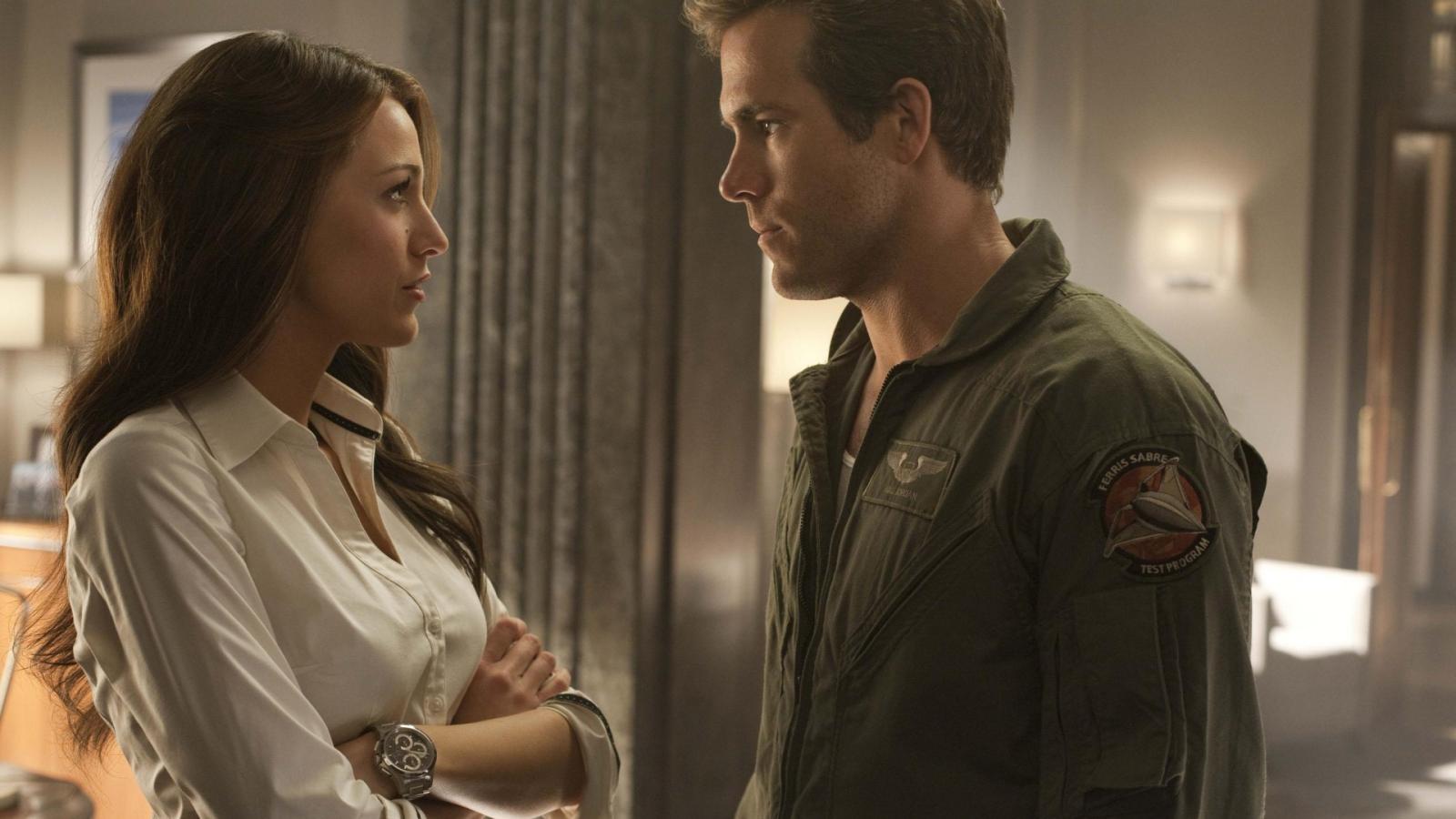 We all love Ryan Reynolds and Blake Lively as a real-life couple, they are basically our #relationshipgoals, but in Green Lantern, their chemistry was as dull as dishwater. Reynolds played Hal Jordan, a test pilot chosen by a dying alien to become the first human member of the Green Lantern Corps. Lively portrayed Carol Ferris, Hal's love interest and boss. On screen, they produced more sparks than a faulty electrical outlet, but off-screen? Not so much. Thankfully, their chemistry eventually caught up, and they tied the knot in 2012. Green Lantern holds a dismal 26% rating on Rotten Tomatoes, but has since been humorously referenced by Reynolds in his Deadpool movies.
7. Fifty Shades of Grey (2015) – Jamie Dornan and Dakota Johnson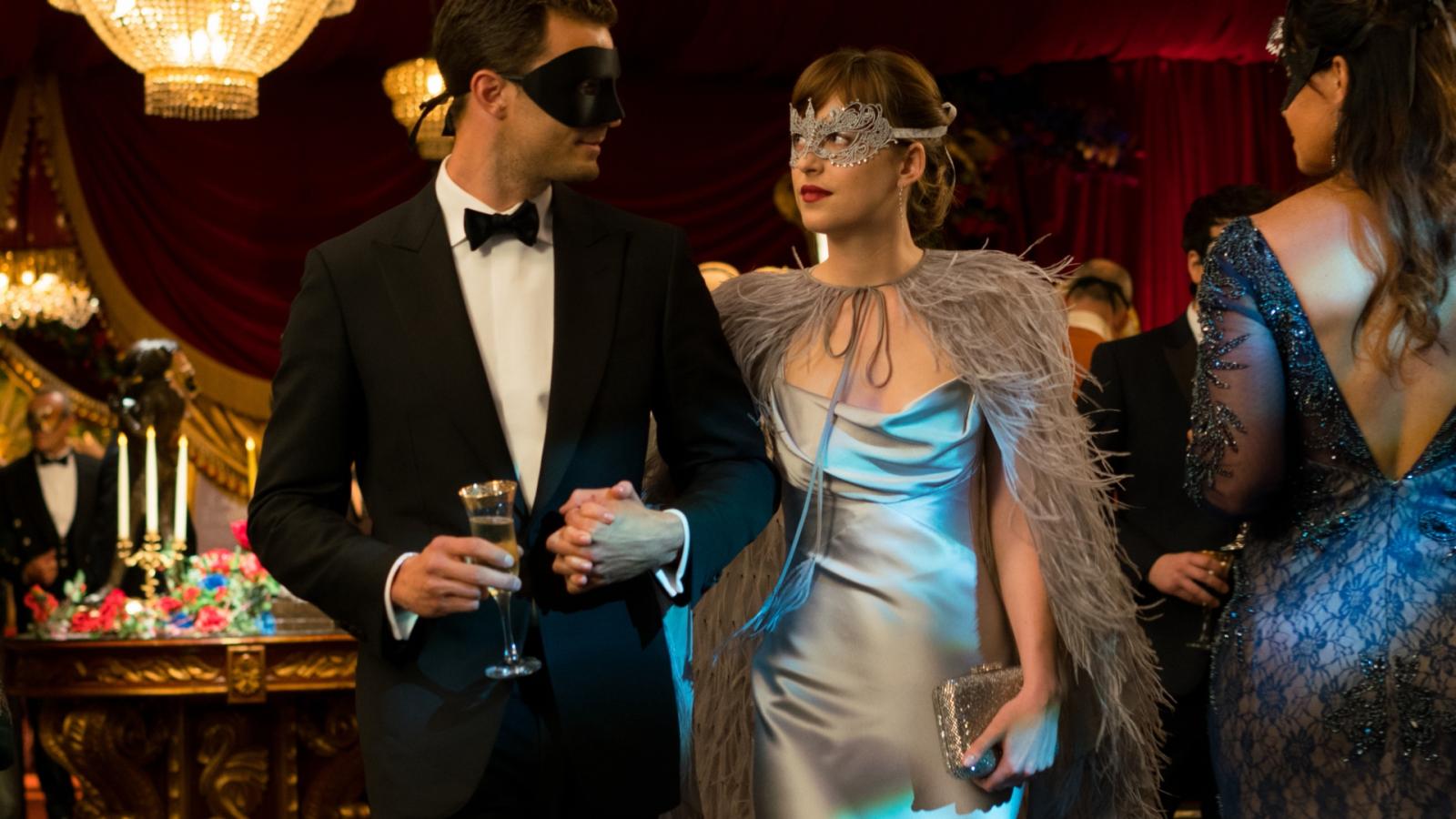 Fifty Shades of Grey, the much-hyped adaptation of E.L. James's erotic novel, promised steamy on-screen action between Christian Grey (Jamie Dornan) and Anastasia Steele (Dakota Johnson). But their off-screen interactions? More tepid than a poorly maintained jacuzzi. Despite the countless provocative scenes, their relationship off-screen was reportedly professional and platonic, which, to be fair, is probably the best approach when your day job involves a red room of pain. Actually, the infamous Red Room was one of the last sets to be filmed to give the actors time to get comfortable with each other.
8. Twilight (2008) – Robert Pattinson and Kristen Stewart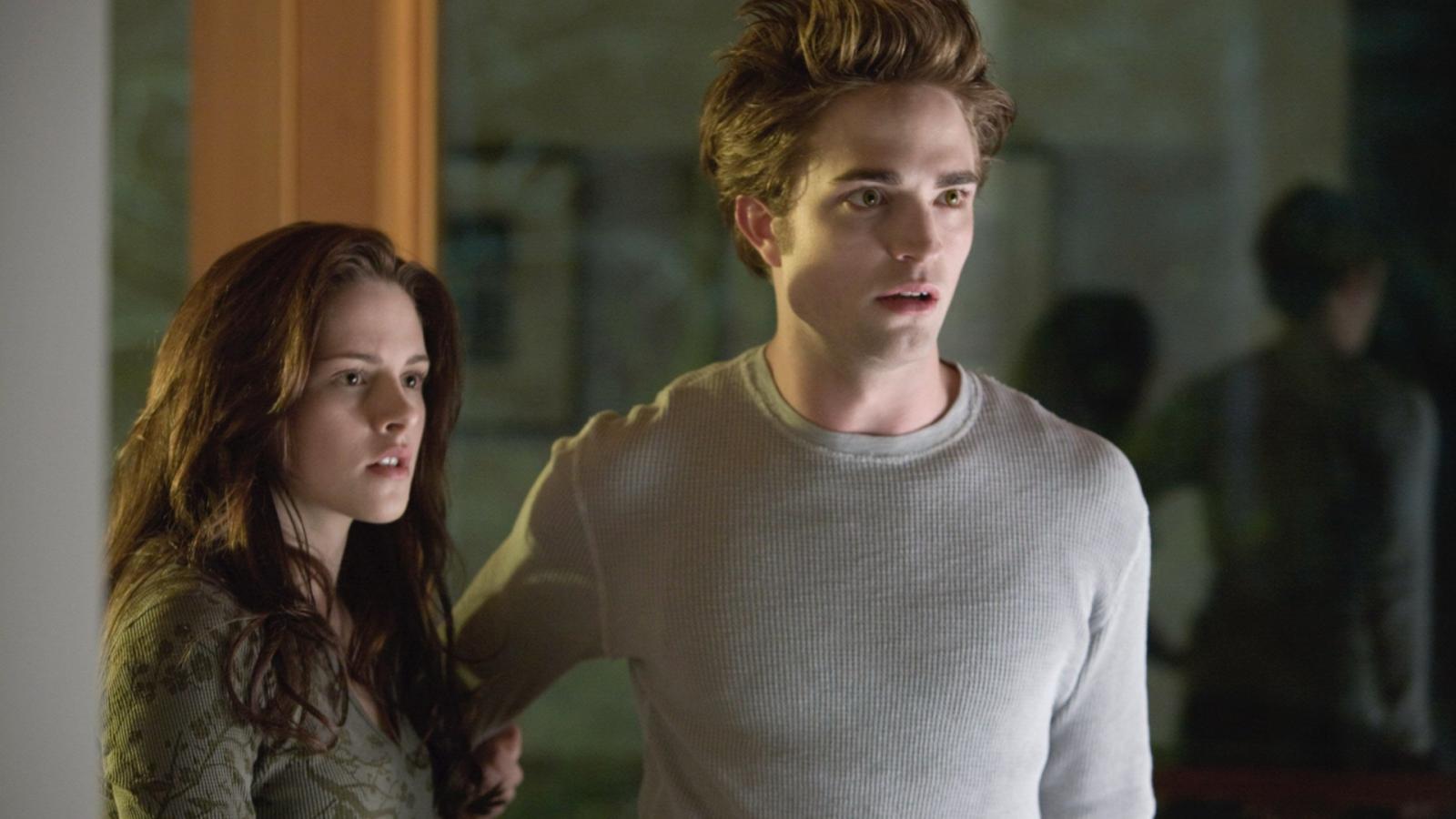 The film series that gave us glittering vampires and werewolves with a distaste for shirts. On screen, Robert Pattinson and Kristen Stewart, portraying Edward Cullen and Bella Swan, had millions of fans swooning over their forbidden love. Off-screen, though, it was a different story. Initially, their chemistry was described as 'awkward' and 'lacking,' and it took some time for a real-life romance to develop. Twilight was a massive box office hit, making over $393 million worldwide despite a modest budget of $37 million.
9. Speed 2: Cruise Control (1997) – Sandra Bullock and Jason Patric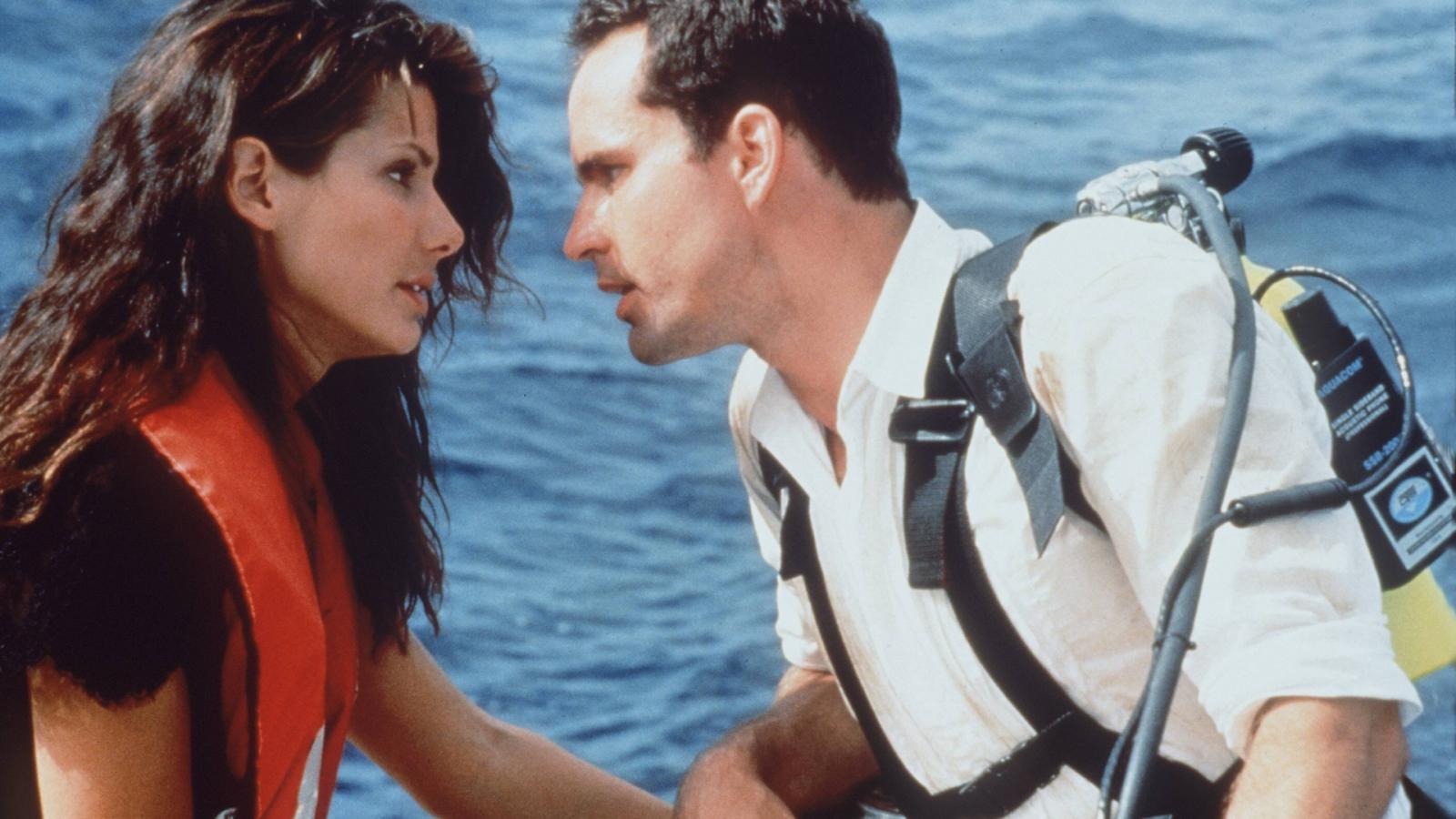 Speed 2: Cruise Control tried to capture the magic of the original Speed film, but this time on a boat. Sandra Bullock reprised her role as Annie, with Jason Patric stepping into the action hero shoes as Alex, a police officer and Annie's new love interest. Unfortunately, their on-screen chemistry capsized faster than the ship they were on. Off-screen, the rapport between Bullock and Patric was notably lukewarm, making their on-screen romantic involvement about as believable as the film's plot. Despite the movie's poor reception, it received an Academy Award nomination for Best Sound.
10. Sahara (2005) – Matthew McConaughey and Penélope Cruz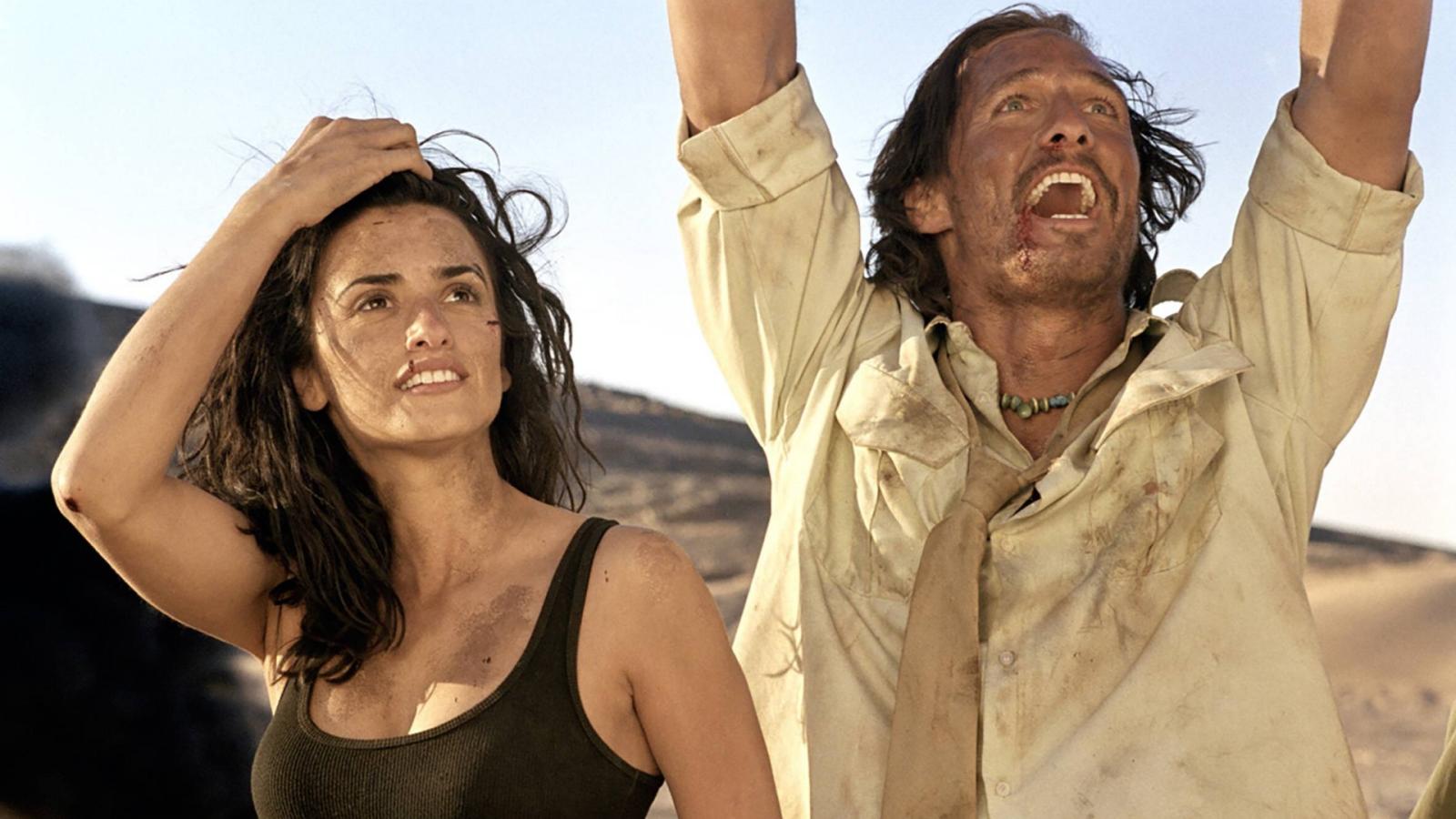 Sahara, an action-adventure film based on the best-selling book by Clive Cussler, saw Matthew McConaughey as Dirk Pitt, a treasure hunter, and Penélope Cruz as Eva, a doctor from the World Health Organization. Despite the exotic locations and thrilling plot, their on-screen romance felt more like a mirage in the desert. Although the two dated briefly during and after filming, their off-screen chemistry didn't translate well on-screen. Sahara is considered one of Hollywood's biggest box office bombs, with a loss of around $78 million.