The Only Harry Potter Scene That Showed Actual Connection Between Ron and Hermione...Was Deleted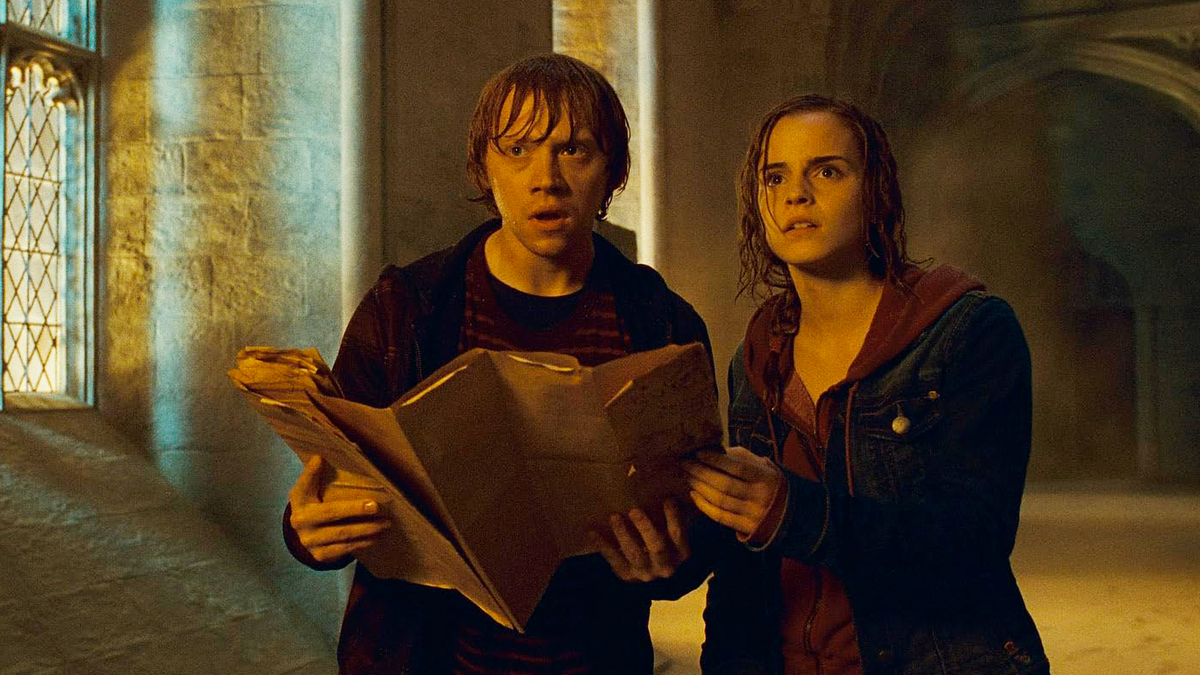 The Harry Potter movies did not exactly do justice to Ron and Hermione as a couple. They had one (!) scene that showed the connection between the two…but it was cut.
Summary:
The Harry Potter movies didn't dedicate much time to properly developing romantic couples.
While in the books, Ron and Hermione gradually grew on each other, the movies made their relationship seem sudden and rushed.
The only bonding scene the two had in The Deathly Hallows was cut from the movie to save screen time.
Due to screen time concerns, the movie version of Harry Potter had to ignore numerous plotlines, characters, and scenes. Over the years, it has always been one of the main complaints about these movies as both crucial elements of the plot and character development points were either deleted or excluded deliberately.
This especially goes for romance: few aspects of the movies were done as poorly.
Why Is Romance in the Harry Potter Movies Hated?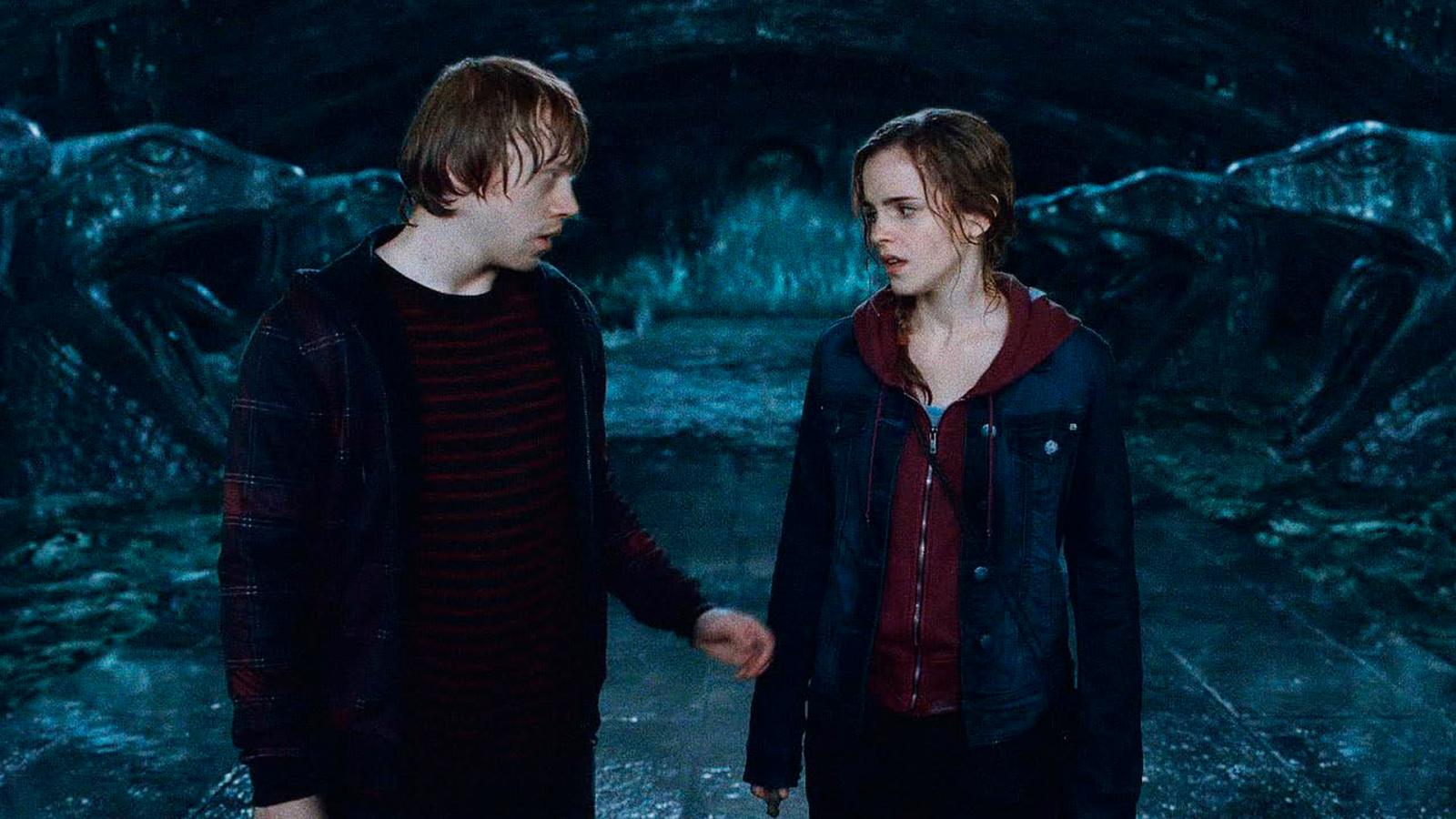 Most couples in the Harry Potter books had at least some time to develop before jumping into relationships. Harry was dreaming about Ginny since they'd spent a summer together in the Burrow; Tonks had been devastated by Lupin 's "woe is me" attitude for months before he changed his mind; and Ron and Hermione… Well.
Ron and Hermione were on-again, off-again interested in each other throughout the years of their friendship, and the closer to the finale of the books, the more obvious their feelings became. In The Deathly Hallows, the two of them had grown really close by the time they destroyed the Horcrux together and kissed each other.
In the movies, things were very different. No couple had enough time to properly develop on-screen, and it was especially noticeable with Ron and Hermione. But in reality, these two had a heartwarming scene filmed…it was just deleted later.
What Bonding Scene Was Cut and Why?
Among the many deleted scenes from the Harry Potter movies, one calm and relaxed sequence in The Deathly Hallows featured Ron and Hermione spending time on a lake together. Ron was teaching his soon-to-be-girlfriend how to do stone skipping, and slightly hugging her as he guided her throwing hand.
This was next to the only scene that resembled a build-up to Ron and Hermione's otherwise out-of-nowhere kisses…and kids. Unfortunately, the heartwarming bonding sequence was deleted from the final cut — most likely, because of the same old time restrictions and the pacing difference with the rest of the film.
Fans in the comment section almost unanimously agree that removing the stone-skipping scene was the wrong call. But there's good news for us Ron/Hermione enjoyers, too: the full version of the movie with this sequence is available on Peacock.