'Tokyo Vice' Fans Are Wondering Why Ansel Elgort Is Still Employed After An Alleged Sexual Misconduct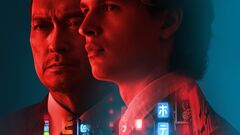 'Tokyo Vice' rocks. With a great script, direction, supporting actors performances, and great score, it looks like the latest HBO Max thriller will be one of the greatest shows of 2022. Yet, there is, of course, the question of Ansel Elgort casting that didn't sit well with the fans.
In 2022, Ansel Elgort was accused of sexual misconduct by two women on Twitter, who claimed they were minors at the time of the described acts. No criminal charges were pressed against the actor, and his career didn't suffer at all – perhaps the allegations were indeed false, given that Hollywood in the MeToo era is rather cautious about covering up allegations of sexual harassment.
Yet, despite Elgort's alleged innocence, his appearance in 'Tokyo Vice ' raised many fans' eyebrows. Some of them were furious with the actor's employment by HBO, while others commended his performance as the American journalist working in Japan's capital city.
Elgort's co-star Ken Watanabe was put in rather awkward position because of his colleague's previous scandal: