Tom Cruise Is Trying to Save the Industry Again but No One Listens
Man, does Tom Cruise love himself some impossible missions… Admittedly, the actor tried saving the industry once again even prior to the SAG strike starting.
When we learned that Cruise was trying his best to save the industry and prevent the halt of Hollywood that the joint strike brought, we were not surprised in the slightest. There are two things the actor is mostly famous for: pulling off insane near-death stunts in all of his movies and really, really caring for the movie industry and its fate.
Well, there is actually a third thing, but this isn't an article on Scientology, so shush.
Tom Cruise is widely regarded to be the man who pretty much singlehandedly saved the theaters after the COVID-19 pandemic hit the industry straight into coma: it was Cruise's burning passion that allowed to create Top Gun: Maverick, the movie that brought people from their homes back to cinemas all around the world.
Considering that the current double strike of the WGA and SAG-AFTRA is also a major threat for the movie industry, it only feels right to learn that Tom Cruise was also involved in this story since Day 0. Apart from even his love for cinema, Cruise wouldn't be himself if he was to avoid impossible missions instead of leading them.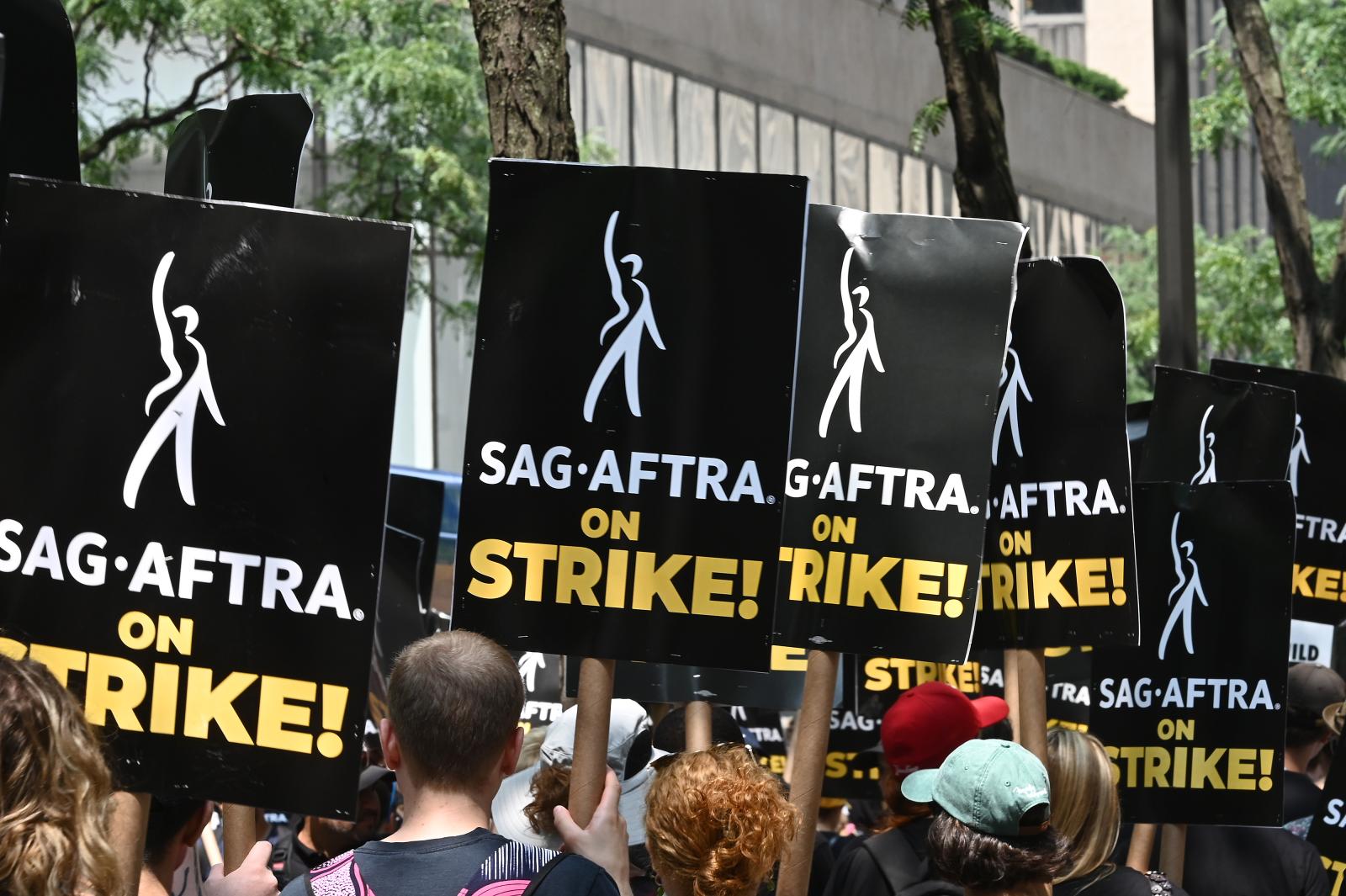 According to Deadline, the actor embarked on his quest earlier last month when he tried to make the Alliance of Producers and the Actor's Guild come to an agreement that would deny the need for a strike. What exactly did Cruise want from the groups?
First of all, he stood behind the writers and actors' concerns about the increasing interference of AI, and wanted the Alliance to legally protect the Guilds' members from various neural networks. Second, he pushed improved working conditions for his fellow stunt people — the one group he cares about seemingly the most.
These demands where aimed at the Alliance of Producers, but Cruise also wanted something from the Actor's Guild when he realized that the strike was inevitable. The star's main request was that SAG allows its members to continue the promotions of their movies — because without PR, the industry's existing films will die off.
Unfortunately, by far, neither of the sides listened to Tom Cruise's suggestions, and both AMPTP and SAG-AFTRA are doing the exact opposite of what the actor's been asking for. Food the industry, this is bad news, but we'll see how it goes in the future.
Tom Cruise doesn't give up easily, and he sure as hell doesn't turn his back on the one thing he swore to protect — the movie industry. We bet he continues fighting for what he believes is right, and we'll be keeping you updated on the related news.
Source: Deadline